TheHolyArt
Regular price
$20.67 USD
Sale price
$15.90 USD
Unit price
per
Sale
Sold out
*ATTENTION: Due to the nature of this image, size variances may occur in the actual icon*
This byzantine icon is a lithography with double varnish layer to ensure vivid colors and waterproof properties depicting Jesus Christ Sinai blessing the world is a god inspired artwork abiding to the Athonian technique that was gives this icon unique religious and aesthetic value.
The Christ Pantocrator of St. Catherine's Monastery at Sinai is one of the oldest Eastern Roman religious icons, dating from the 6th century AD.[1] It is the earliest known version of the pantocrator style that still survives today, and is regarded by historians and scholars to be one of the most important and recognizable works in the study of Byzantine art as well as Eastern Orthodox Christianity.[2]
For a time the icon was thought to have been dated from the thirteenth century, since it had been almost completely painted over at that time, but it was concluded in 1962 that it is in fact from the mid-sixth century, although the exact date of production is still unknown.[3] When Saint Catherine's Monastery was founded by the Byzantine emperor Justinian I, late in his reign, between 548 and 565,[4] it enjoyed imperial patronage and donations from Justinian and his court, with the Christ Pantocrator icon having been one of the many possible imperial gifts.[5] Because of this, it is generally believed to have been produced in the Byzantine capital of Constantinople.[6]
Many agree that the icon represents the dual nature of Christ, illustrating traits of both man and God,[7] perhaps influenced by the aftermath of the ecumenical councils of the previous century at Ephesus and Chalcedon.[8] Christ's features on his left side (the viewer's right) are supposed to represent the qualities of his human nature, while his right side (the viewer's left) represents his divinity.[9] His right hand is shown opening outward, signifying his gift of blessing, while the left hand and arm is clutching a thick Gospel book.[10]
Some scholars have suggested the icon at Sinai could have been a possible representation of the Kamouliana icon of Christ[11] or of the famous icon of Christ of the Chalke Gate,[12] an image which was destroyed twice during the first and second waves of Byzantine Iconoclasm—first in 726, and again in 814—and thus its connection with the Christ Pantocrator is difficult to confirm.[13]
This is a collectible icon hand crafted with a sense of responsibility and with absolute dedication to the traditional Athonian techniques. A lithography with vivid tones with the use of traditional high quality materials guarantee a unique and aesthetic result that will last in time.
Can be hung on a wall or placed on a flat surface.
The item is sold without the stand depicted.
Share
View full details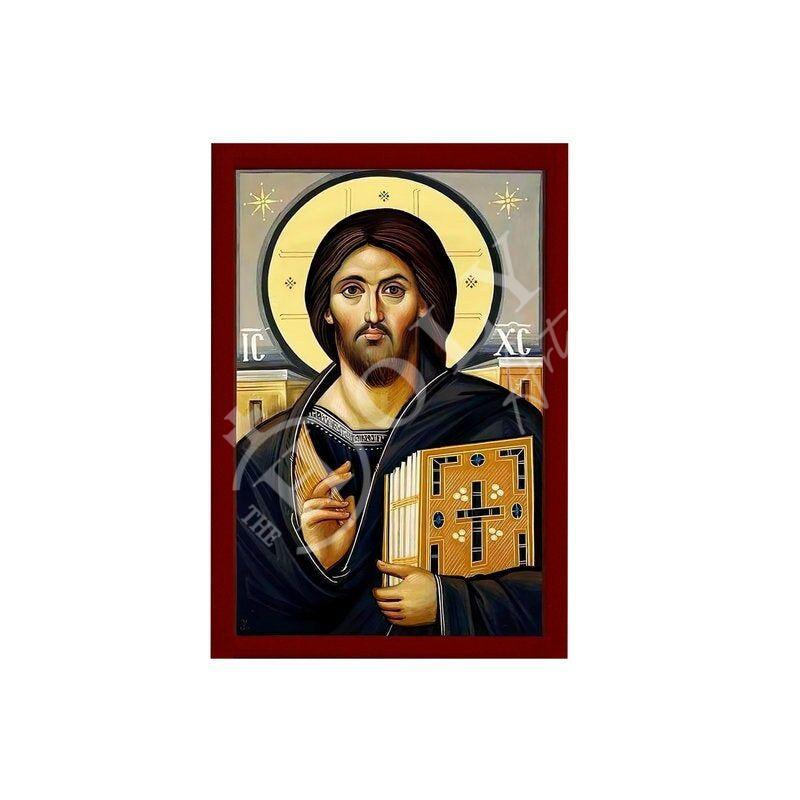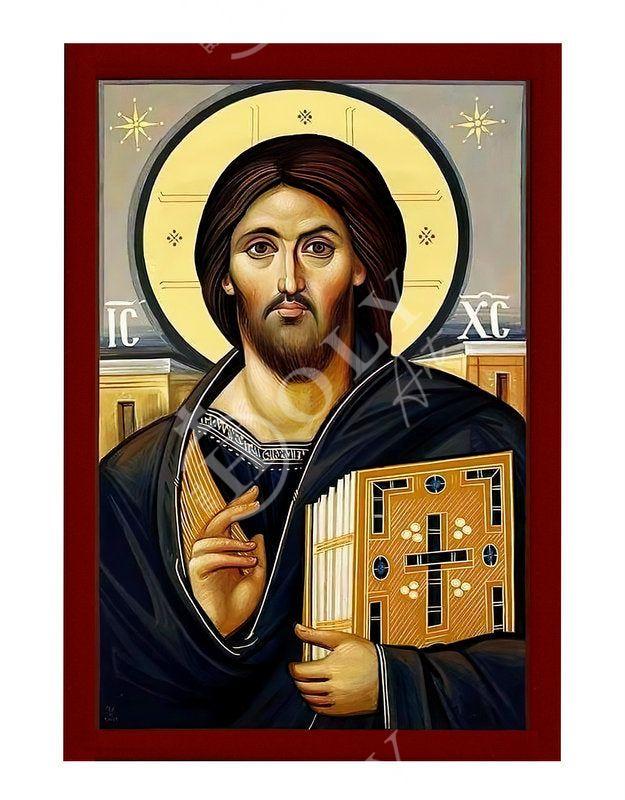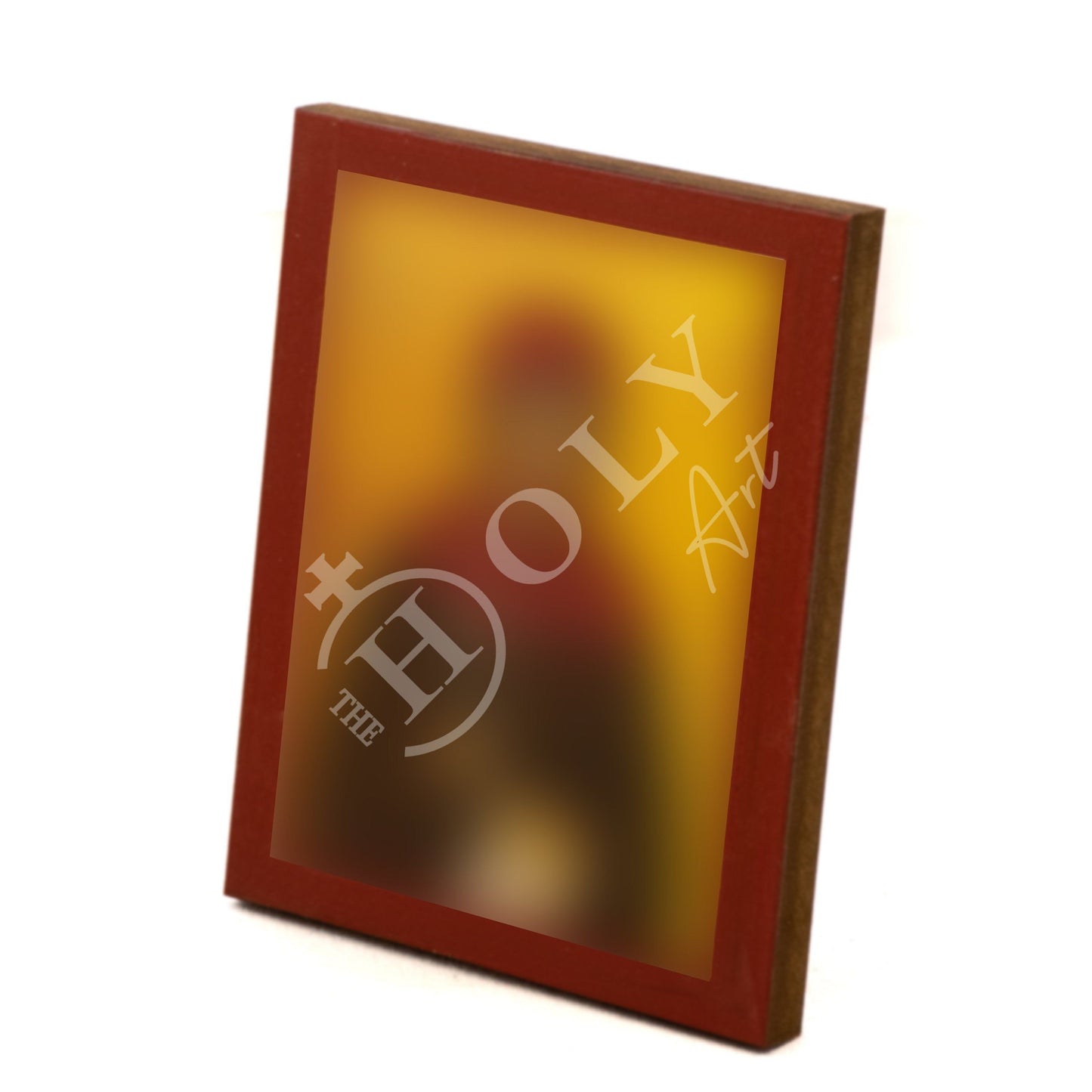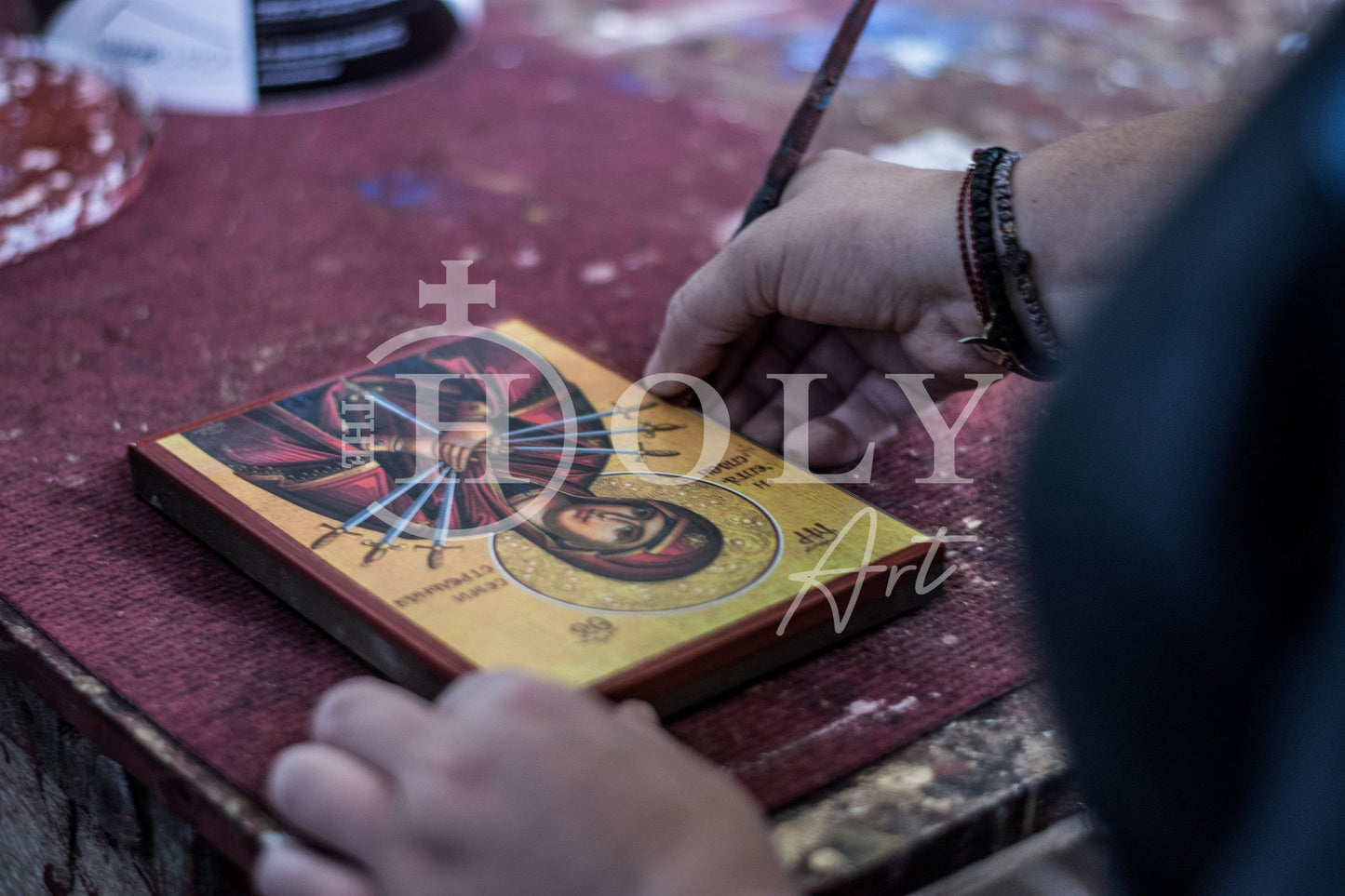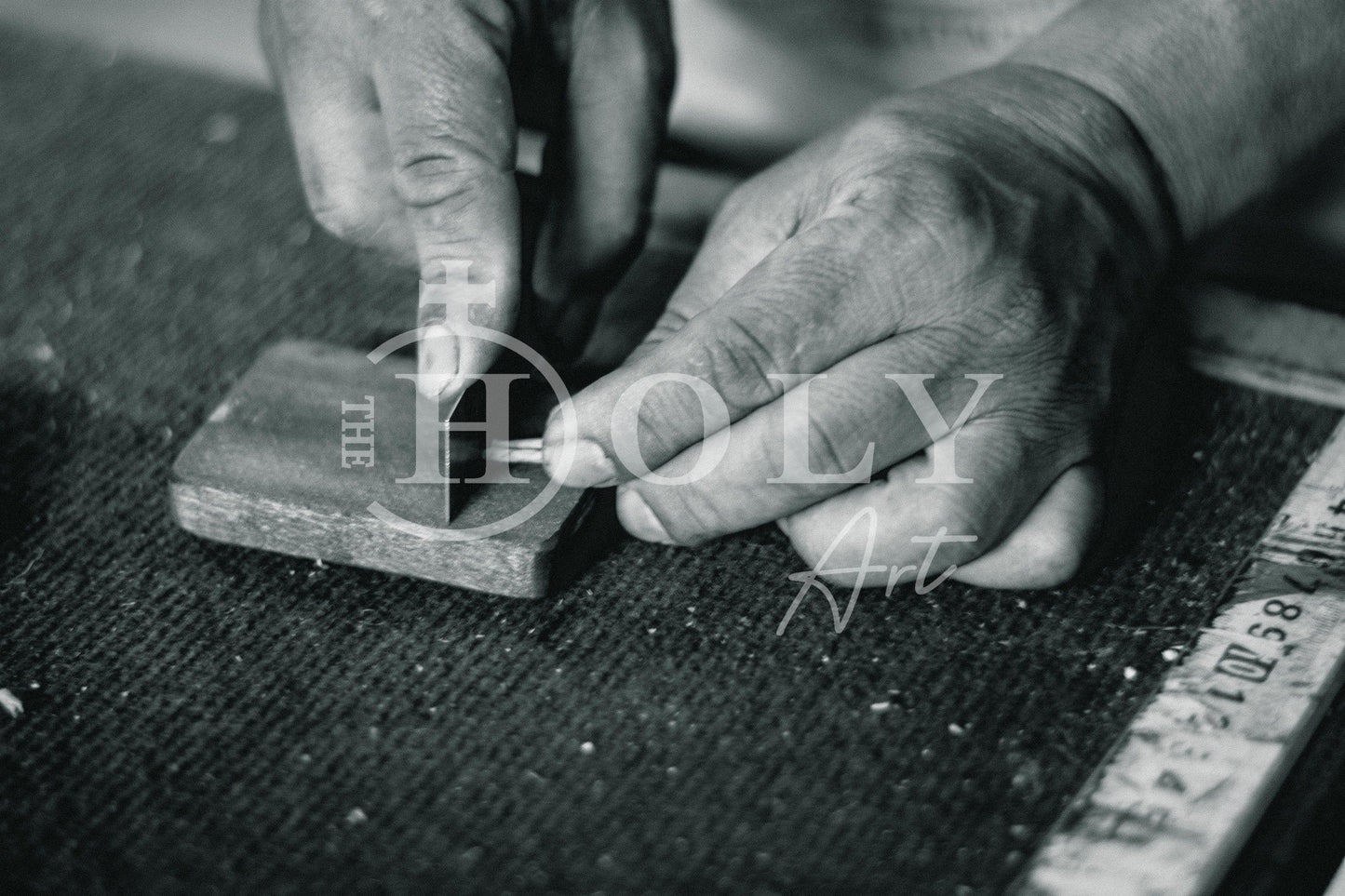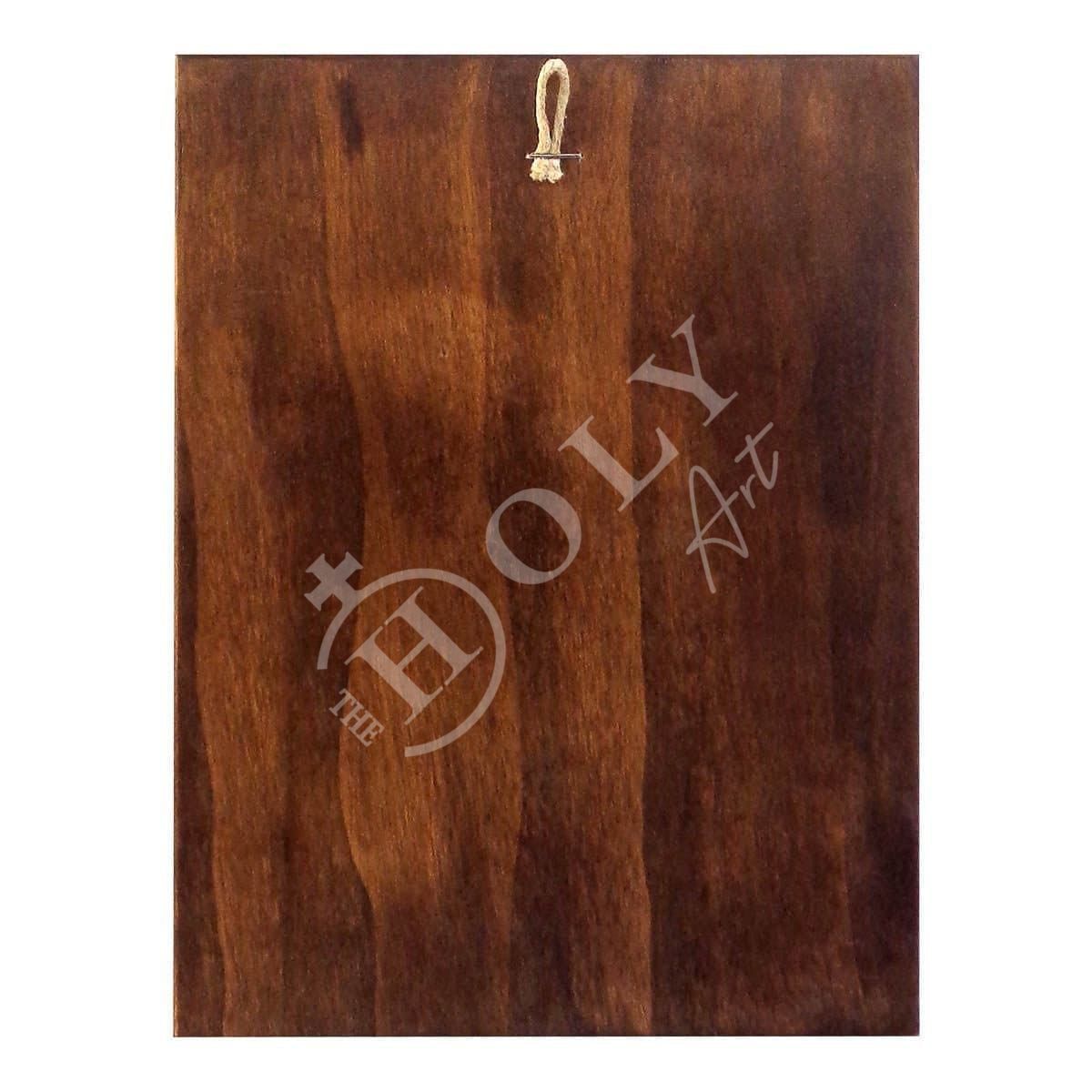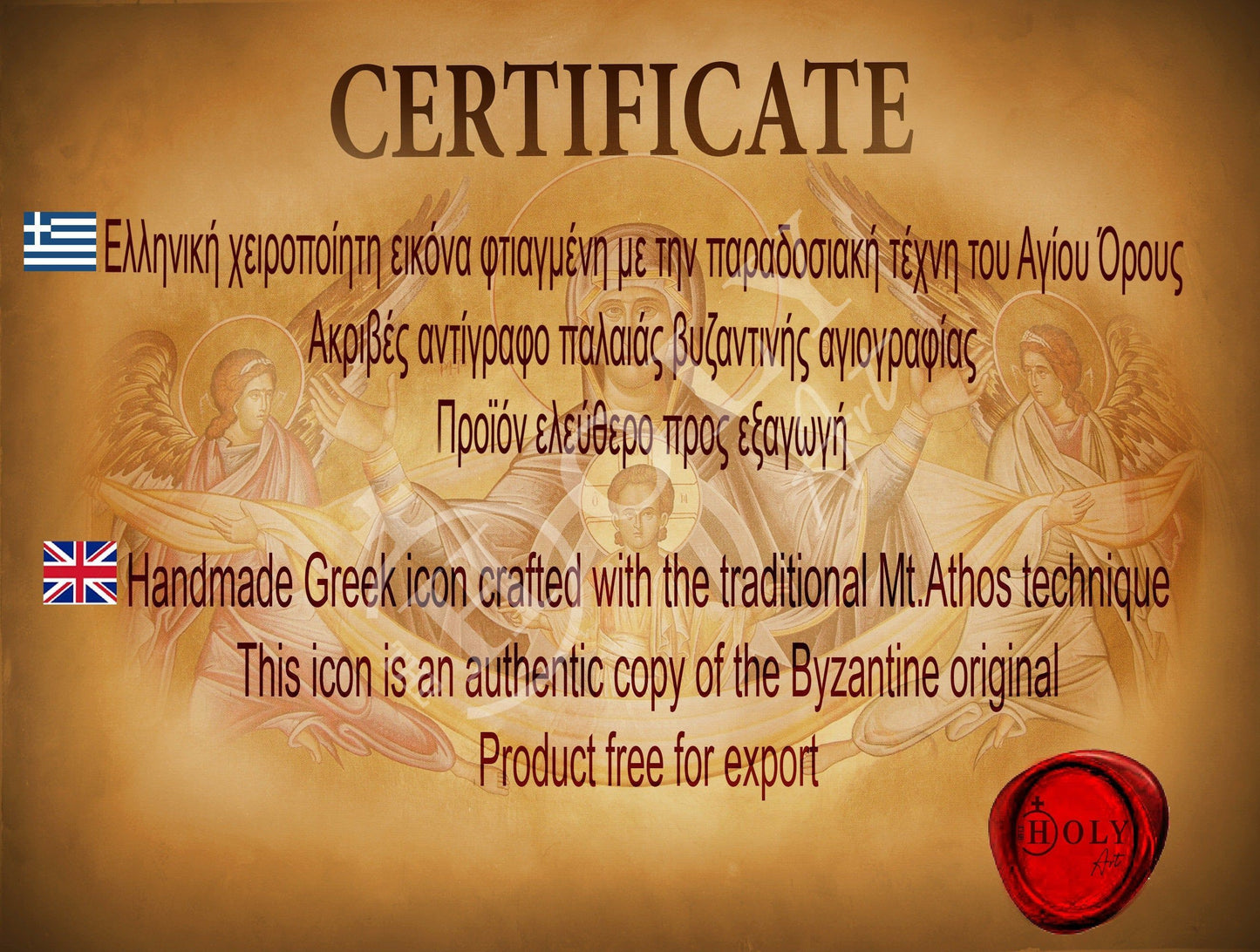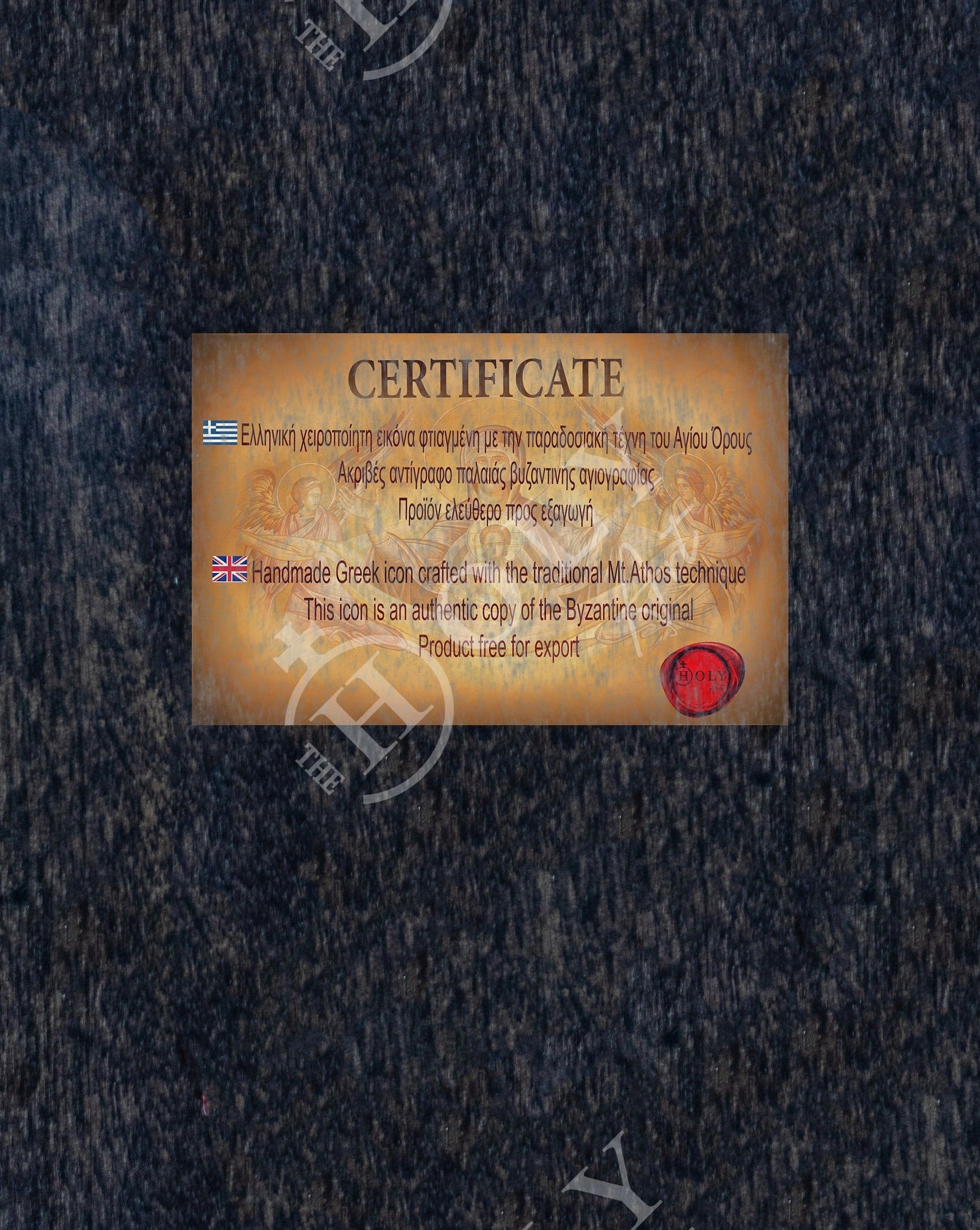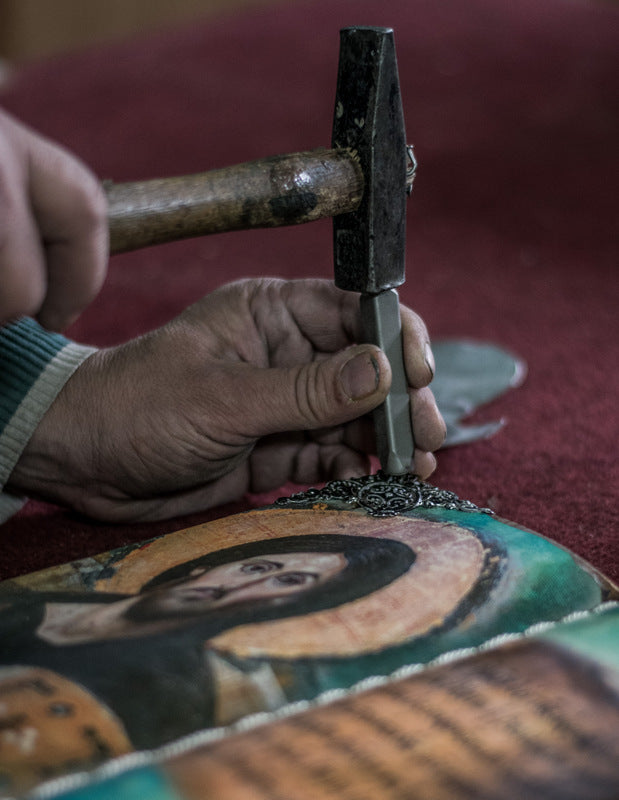 We design responsibly.
We intentionally and respectfully design our pieces to transcend passing trends. We believe in creating timeless items that will uplift your Spirit and bring you closer to Him.
"James 4:8 (NLT) says,"Come close to God, and God will come close to you. Wash your hands, you sinners; purify your hearts, for your loyalty is divided between God and the world."
About us