TheHolyArt
Regular price
$20.99 USD
Sale price
$15.99 USD
Unit price
per
Sale
Sold out
A unique high - quality lithography icon with Saint Christopher of Lycia with double varnish to ensure waterproof properties and long lasting in time. An exquisite Byzantine artwork with handcrafted details. It is hand finished on natural pine wood.
The creator of this icon has learned the canonization of iconography in workshops of the Monasteries of Mount Athos, where he was taught both the technique of hagiography and the process of handmade ageing.
Saint Christopher (Greek: Ἅγιος Χριστόφορος, Ágios Christóforos) is venerated by several Christian denominations as a martyr killed in the reign of the 3rd-century Roman Emperor Decius (reigned 249–251) or alternatively under the Roman Emperor Maximinus II Daia (reigned 308–313). There appears to be confusion due to the similarity in names "Decius" and "Daia".[3] However, his veneration only appears late in Christian tradition, and did not become widespread in the Western Church until the Late Middle Ages, although churches and monasteries were named after him by the 7th century.
His most famous legend tells that he carried a child, who was unknown to him, across a river before the child revealed himself as Christ. Therefore, he is the patron saint of travelers, and small images of him are often worn around the neck, on a bracelet, carried in a pocket, or placed in vehicles by Christians.
St. Christopher lived in Lycia, under the reign of the Roman emperor Decius (reigned 249-251), and was at first named Reprobus before being baptised. Not much is known about him, but there are many legends connected to him.
The Orthodox tradition describes the saint as a tall man of tremendous strength who made a living carrying people across a raging river. One day his passenger was a child who grew so heavy as they crossed the river that St. Christopher feared they would both drown. He was amazed that such a small child could overcome someone s
Share
View full details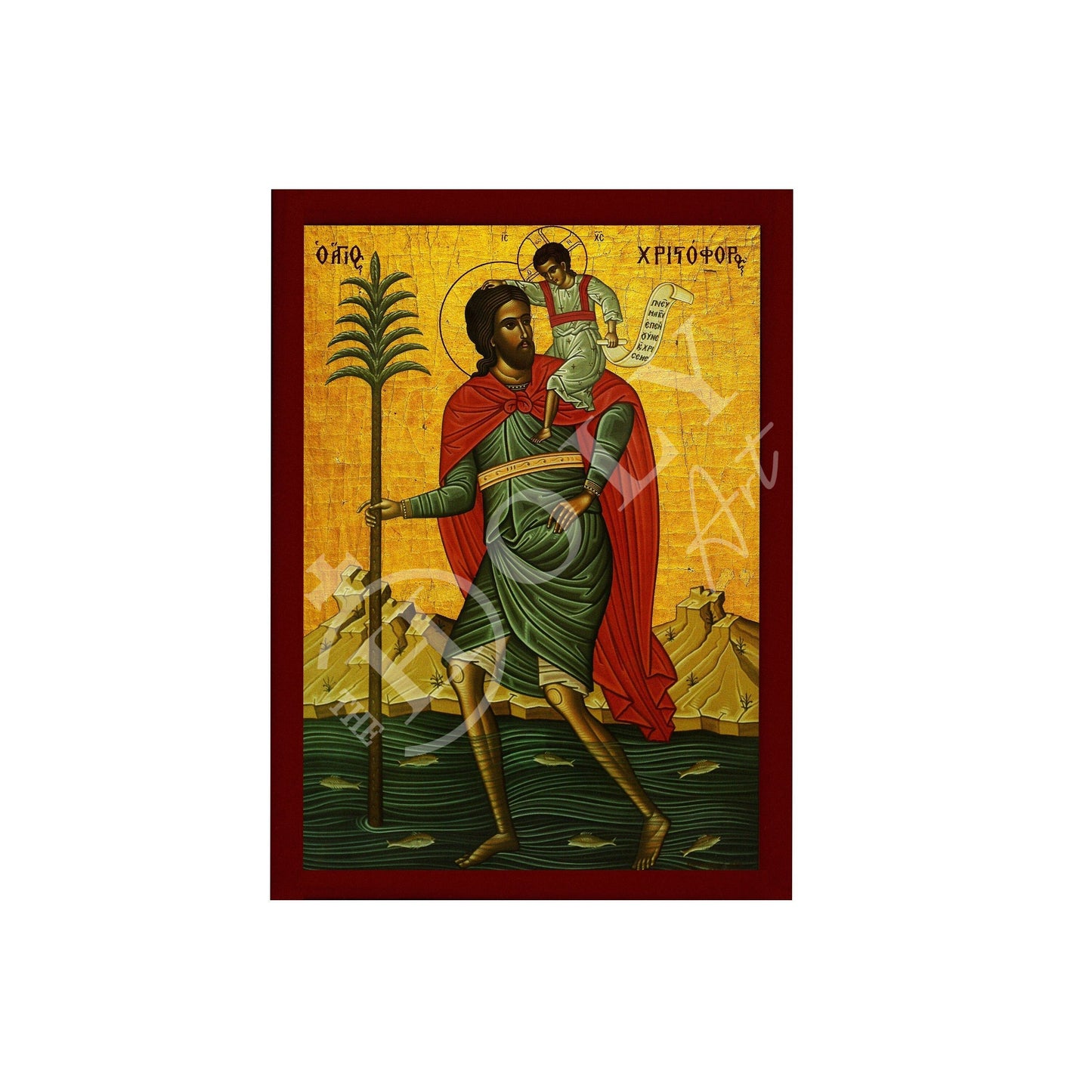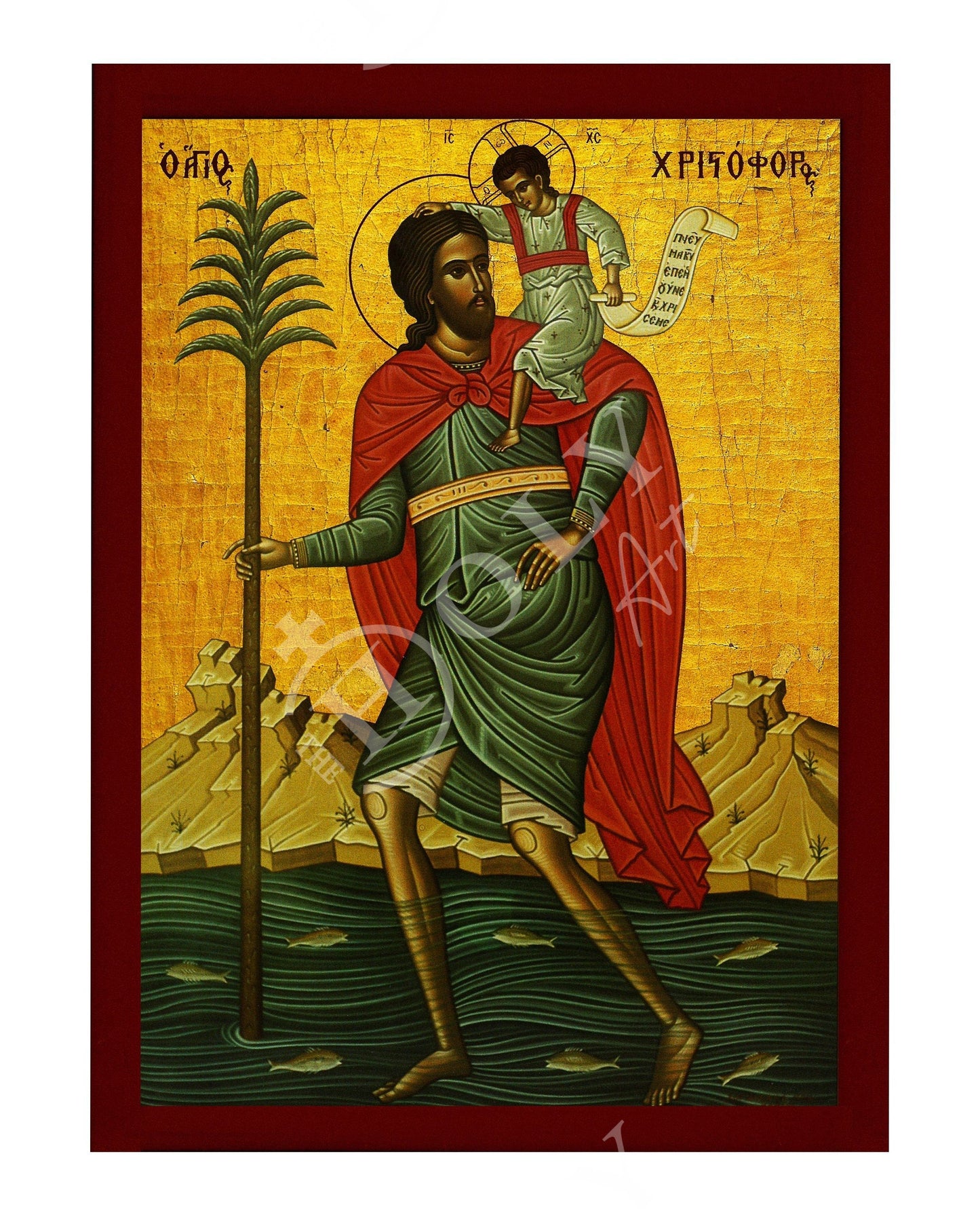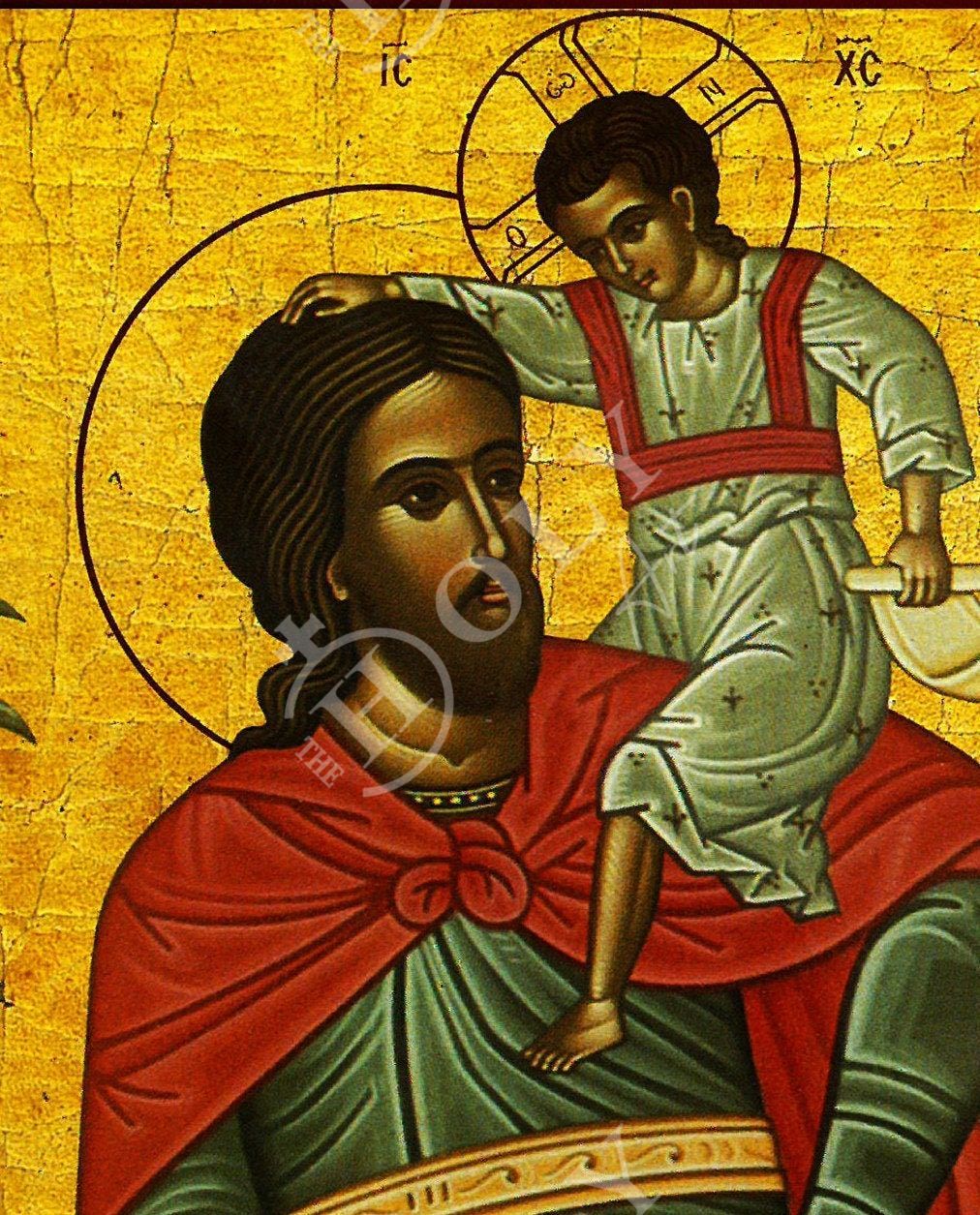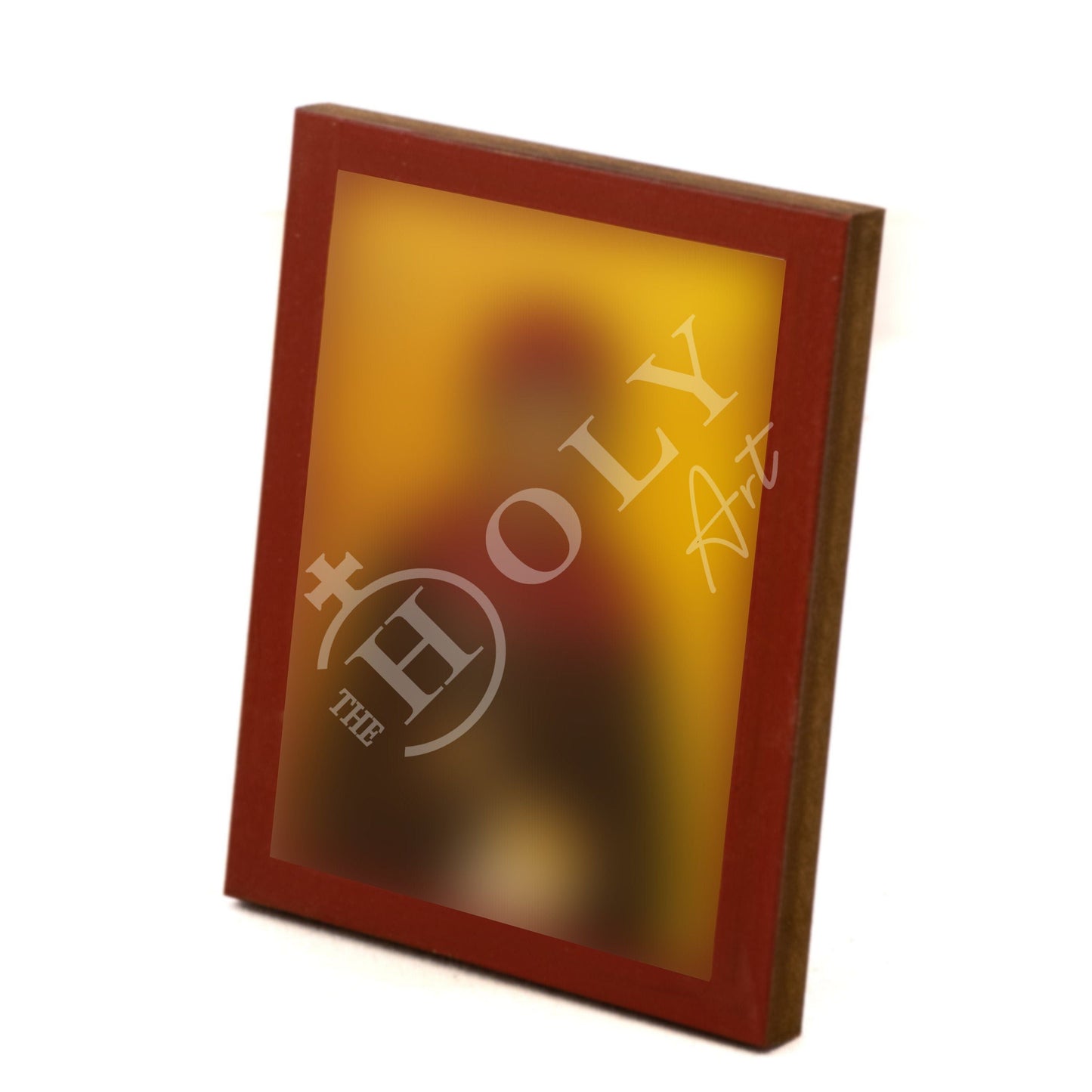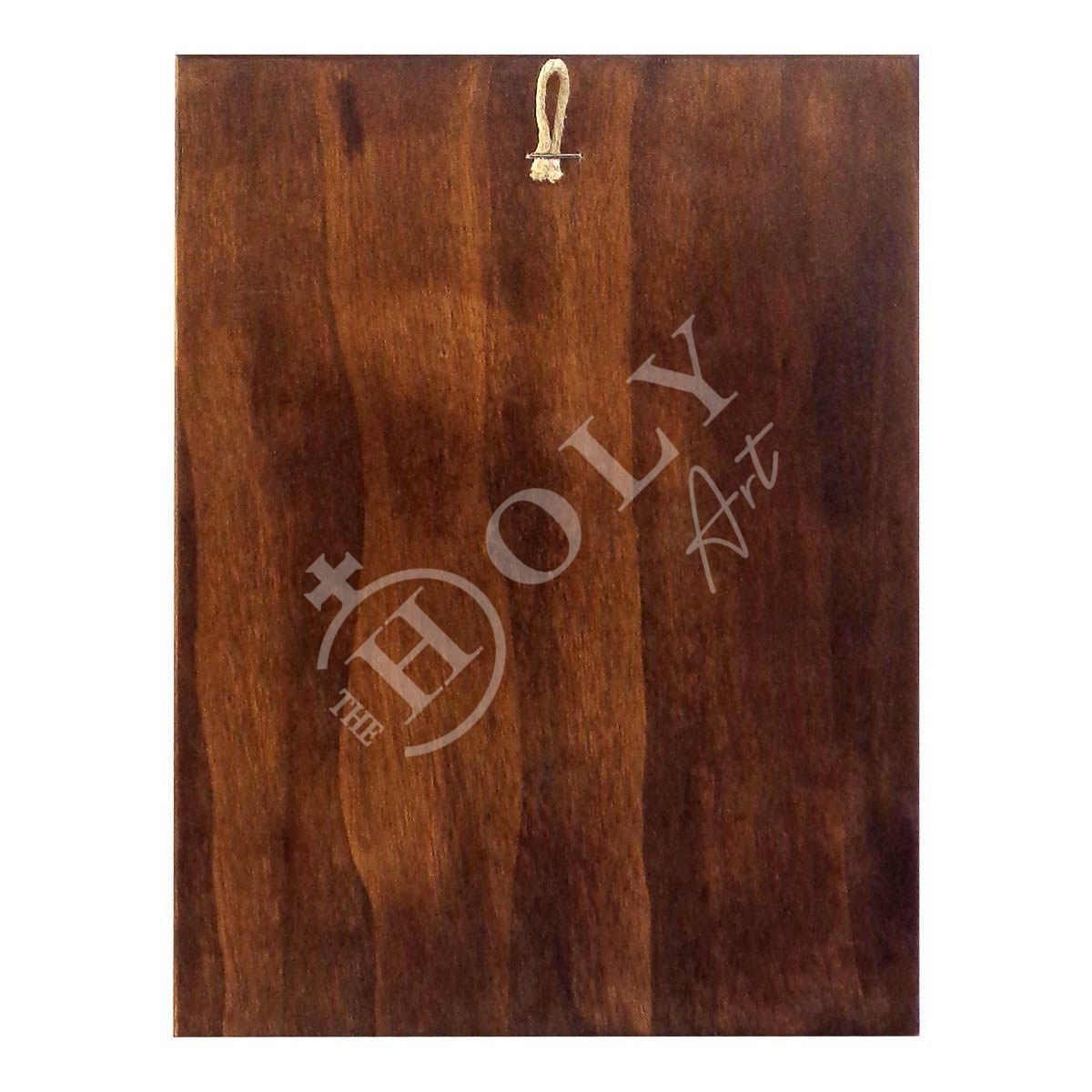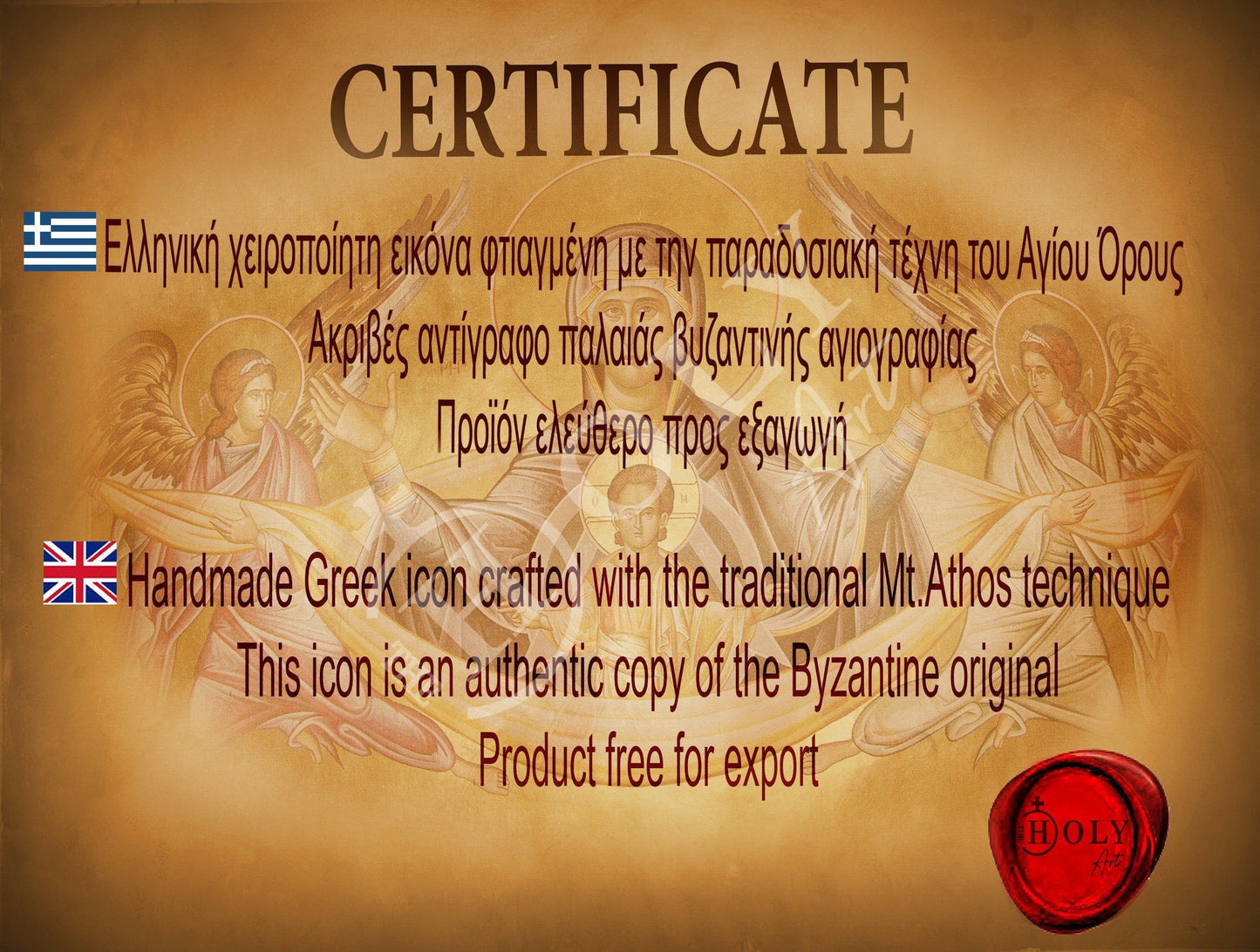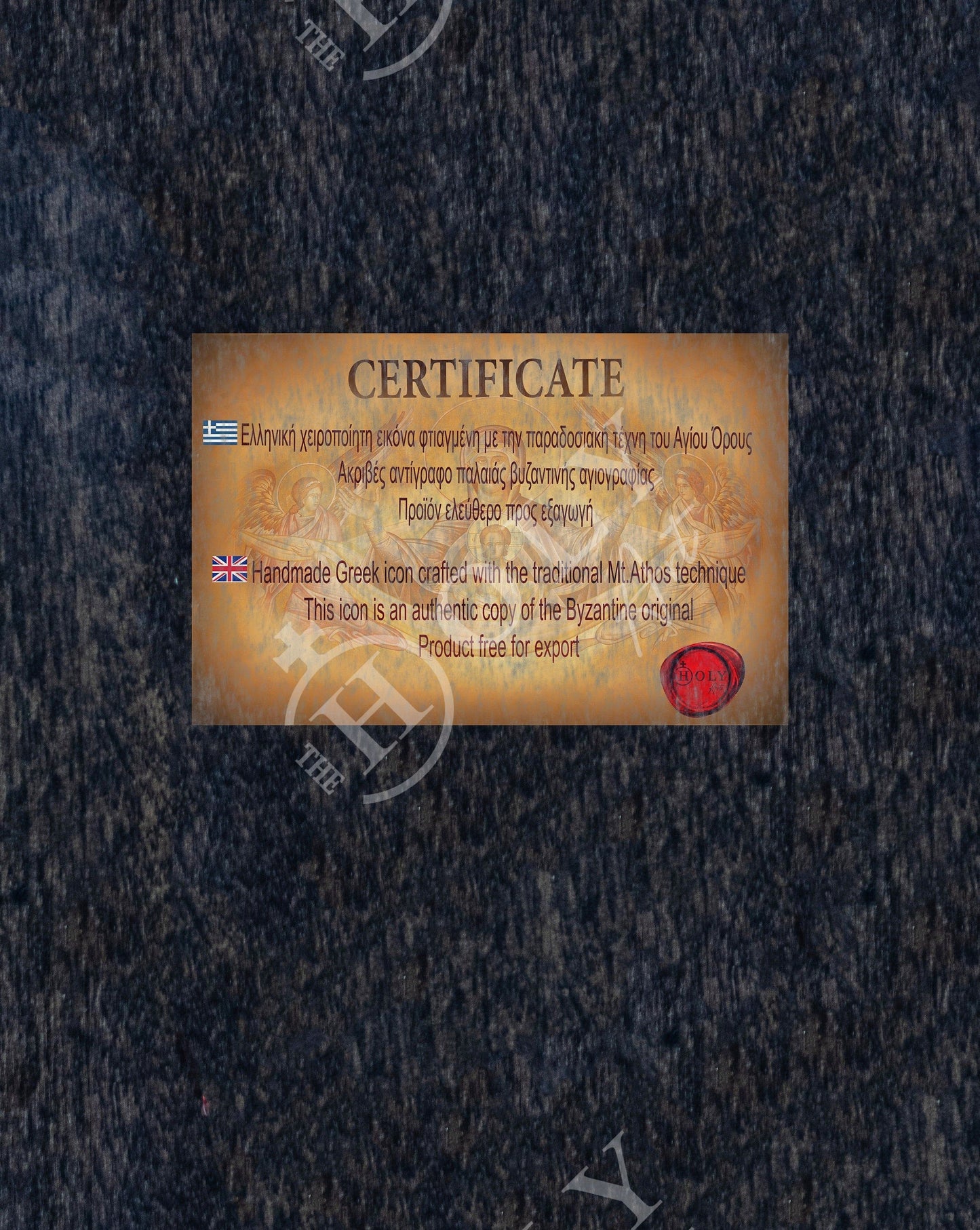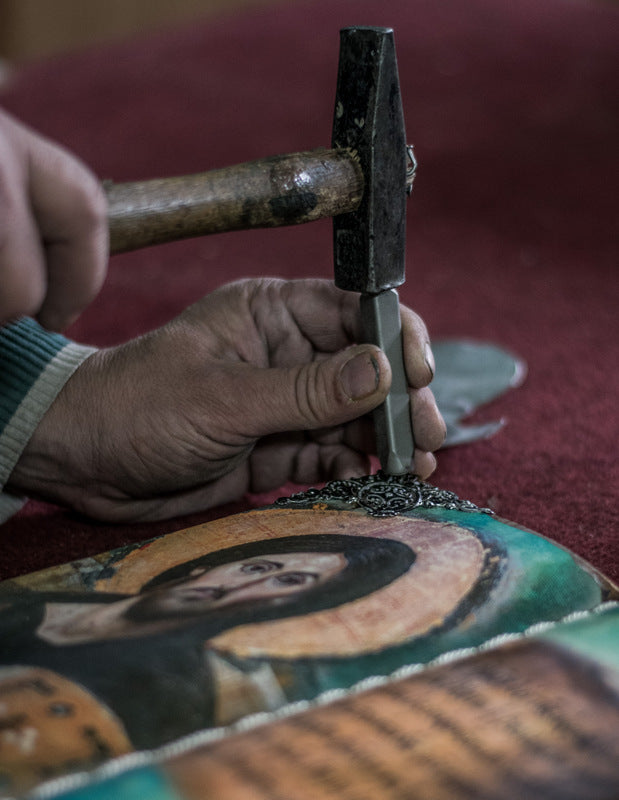 We design responsibly.
We intentionally and respectfully design our pieces to transcend passing trends. We believe in creating timeless items that will uplift your Spirit and bring you closer to Him.
"James 4:8 (NLT) says,"Come close to God, and God will come close to you. Wash your hands, you sinners; purify your hearts, for your loyalty is divided between God and the world."
About us