TheHolyArt
Regular price
$19.37 USD
Sale price
$14.90 USD
Unit price
per
Sale
Sold out
Basil of Caesarea, also called Saint Basil the Great (Greek: Ἅγιος Βασίλειος ὁ Μέγας, Ágios Basíleios o Mégas; Coptic: Ⲡⲓⲁⲅⲓⲟⲥ Ⲃⲁⲥⲓⲗⲓⲟⲥ; 330[8] – January 1 or 2, 379), was the bishop of Caesarea Mazaca in Cappadocia, Asia Minor (modern-day Turkey). He was an influential theologian who supported the Nicene Creed and opposed the heresies of the early Christian church, fighting against both Arianism and the followers of Apollinaris of Laodicea. His ability to balance his theological convictions with his political connections made Basil a powerful advocate for the Nicene position.
In addition to his work as a theologian, Basil was known for his care of the poor and underprivileged. Basil established guidelines for monastic life which focus on community life, liturgical prayer, and manual labor. Together with Pachomius, he is remembered as a father of communal monasticism in Eastern Christianity. He is considered a saint by the traditions of both Eastern and Western Christianity.
Basil, Gregory of Nazianzus, and Gregory of Nyssa are collectively referred to as the Cappadocian Fathers. The Eastern Orthodox Church and Eastern Catholic Churches have given him, together with Gregory of Nazianzus and John Chrysostom, the title of Great Hierarch. He is recognized as a Doctor of the Church in the Roman Catholic Church. He is sometimes referred to by the epithet Ouranophantor (Greek: Οὐρανοφάντωρ), "revealer of heavenly mysteries"
A beautiful lithography with the representation of Saint Basil of Caesarea. An artwork following the Athonian techniques to the letter created with love and patience. The creator applied the process of artificial ageing and added a handmade metal finish to give this icon unique aesthetic value.
Can be hung on a wall or placed on a flat surface.
The item is sold without the stand depicted.
Share
View full details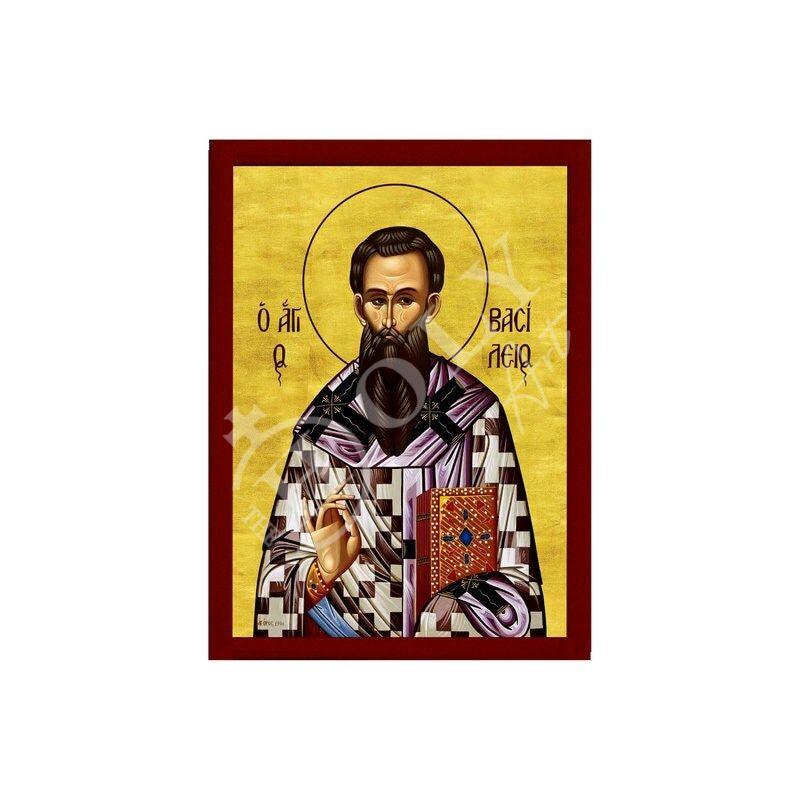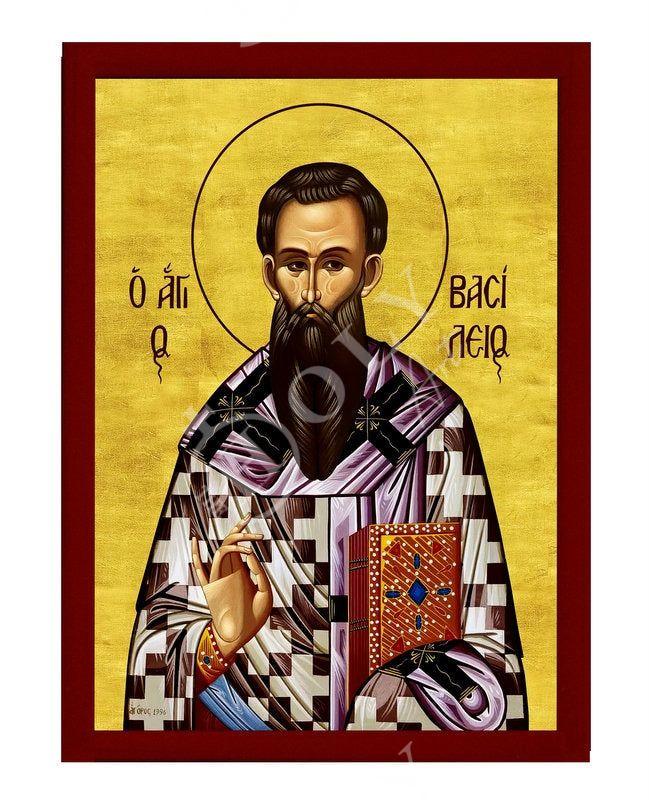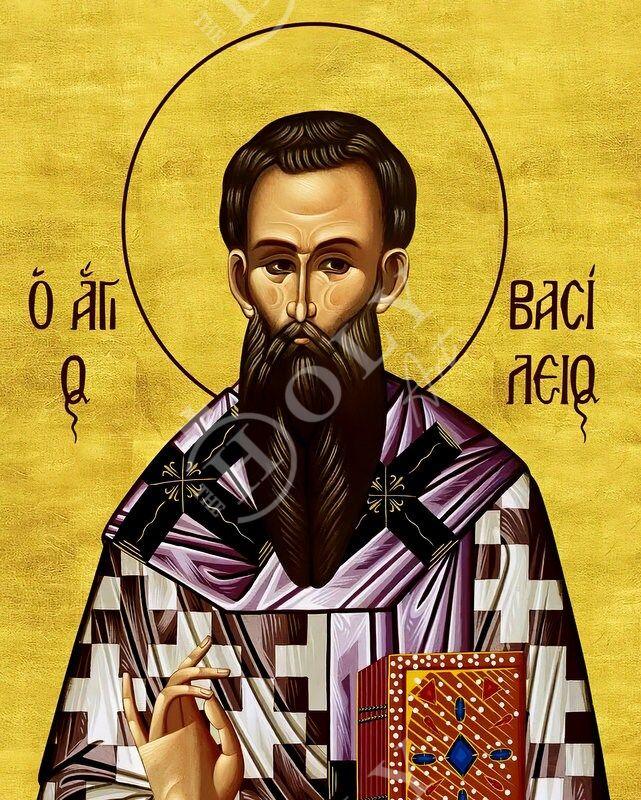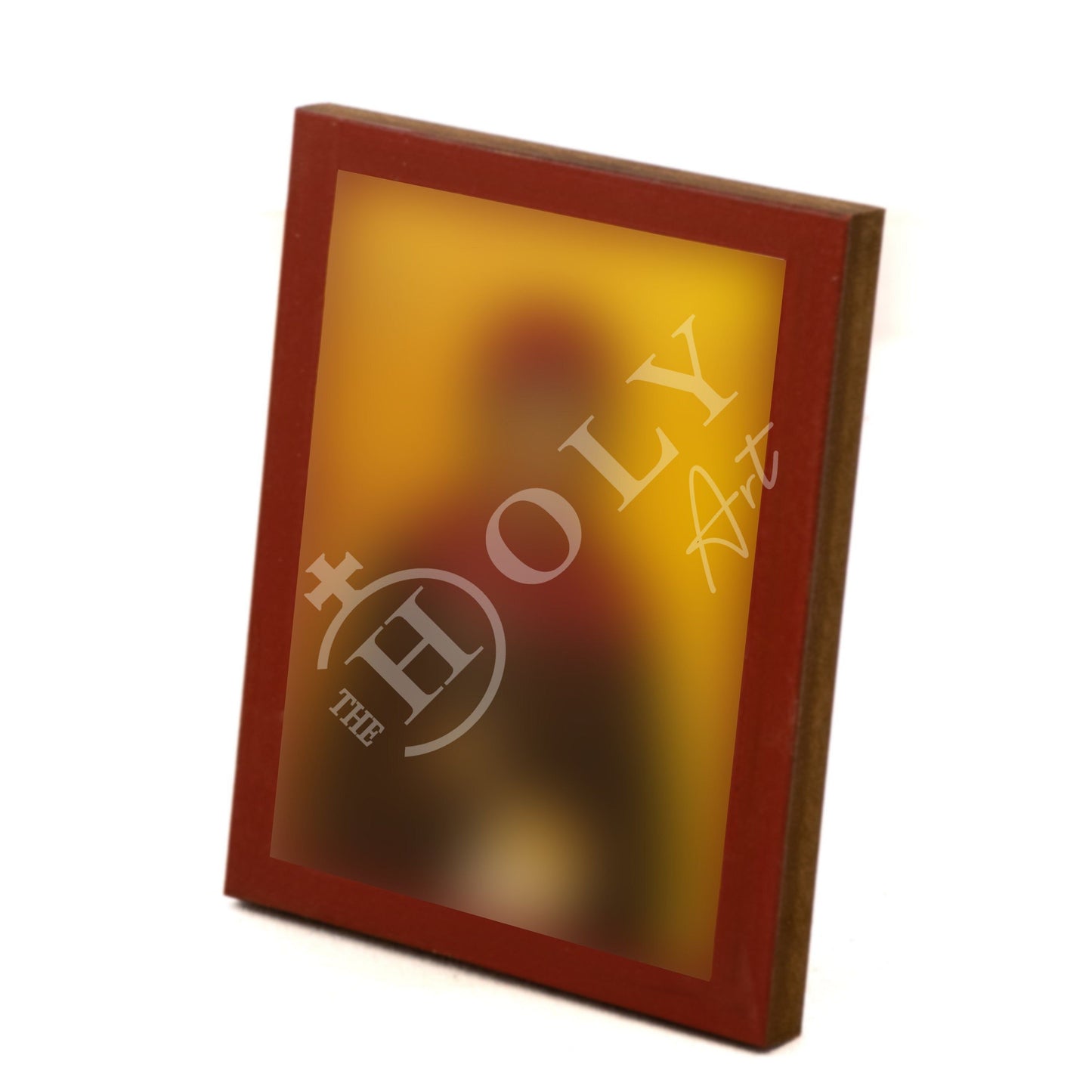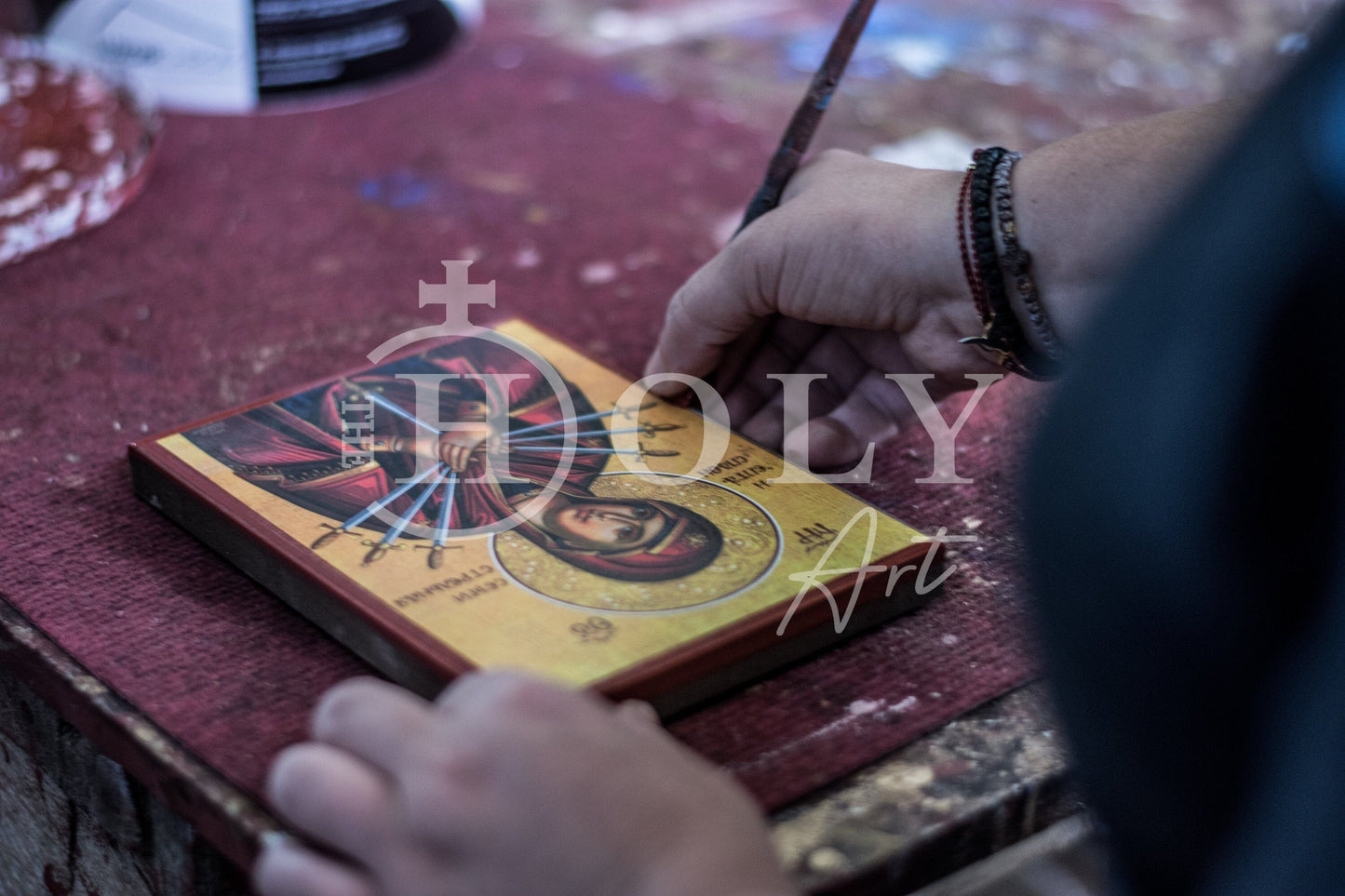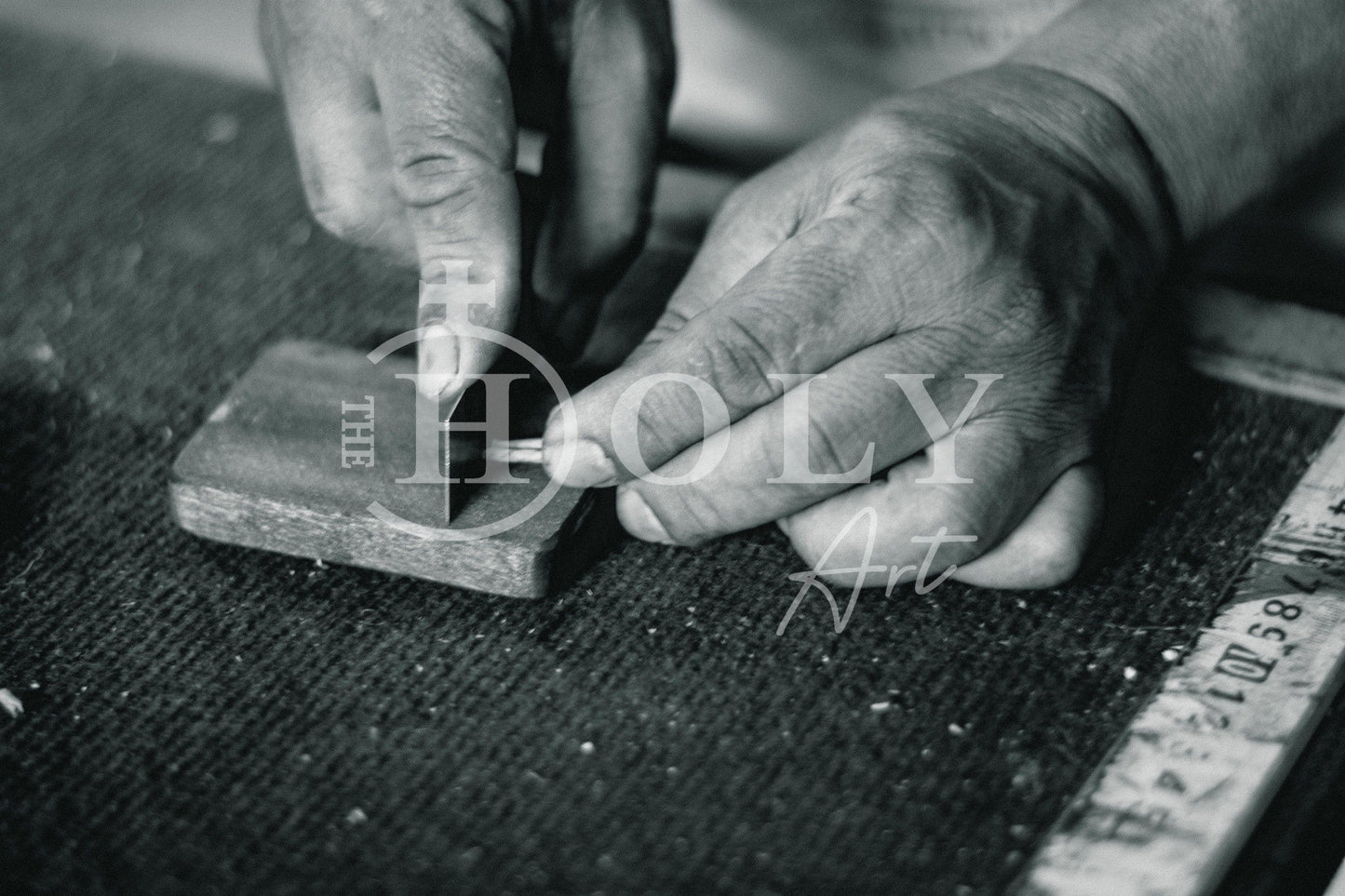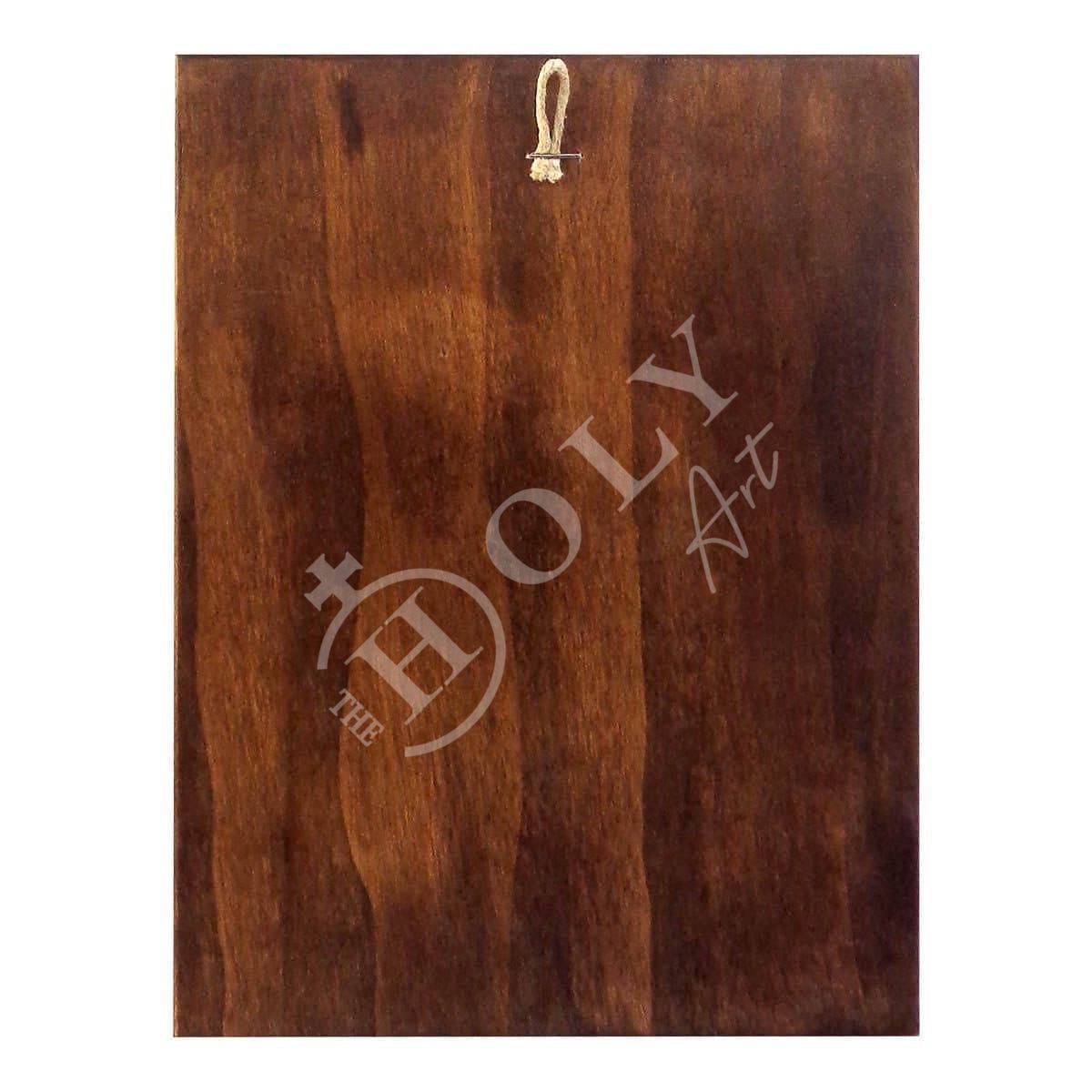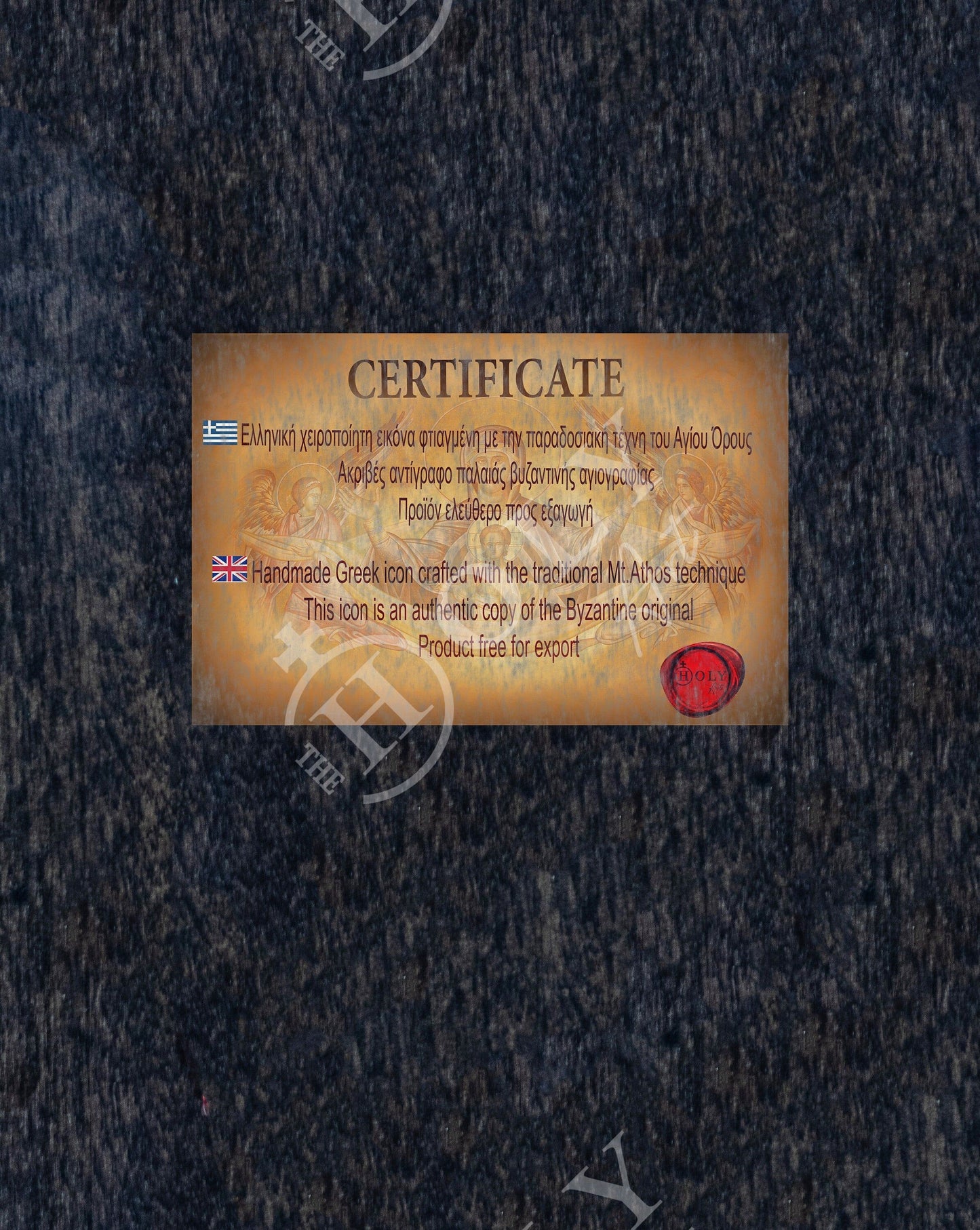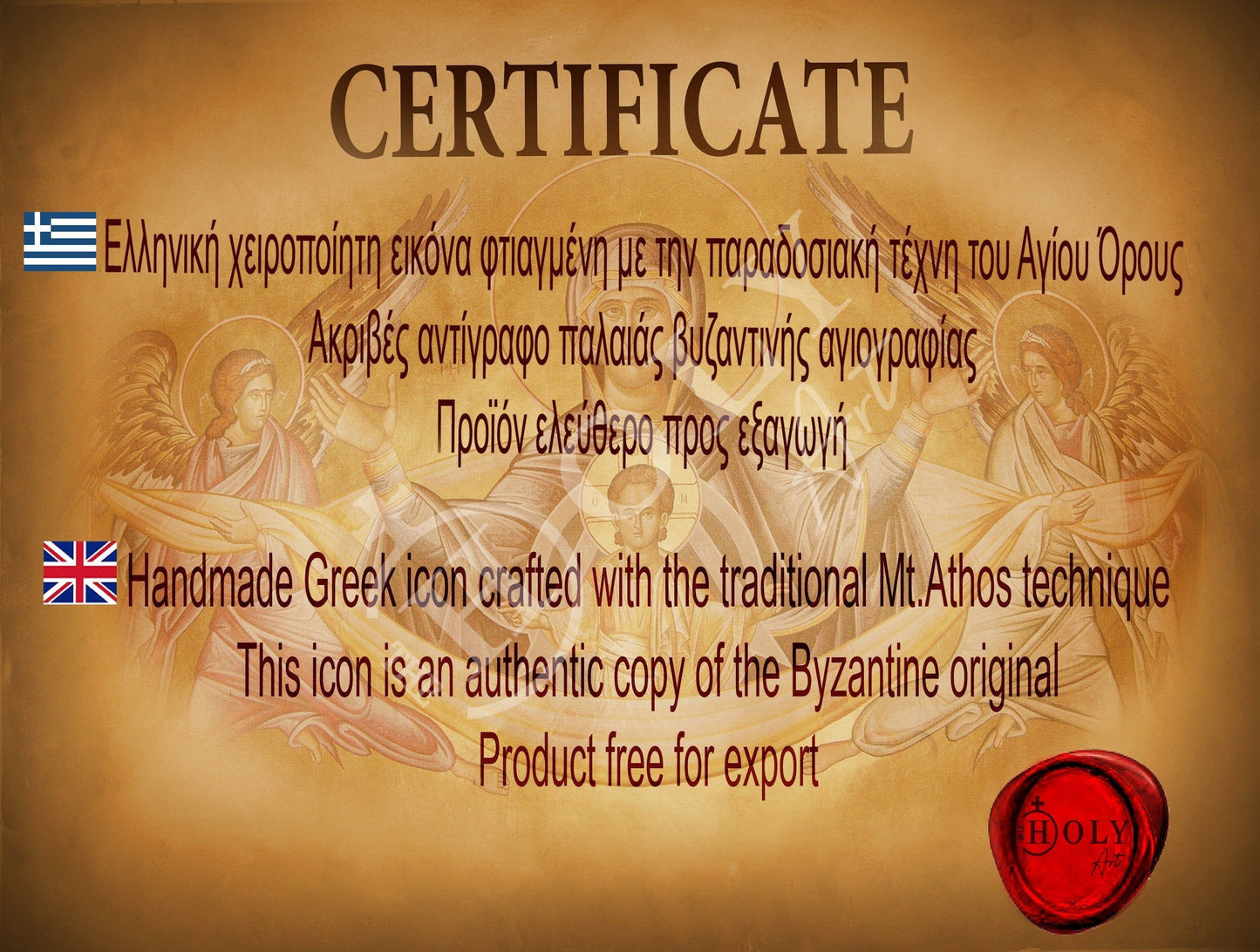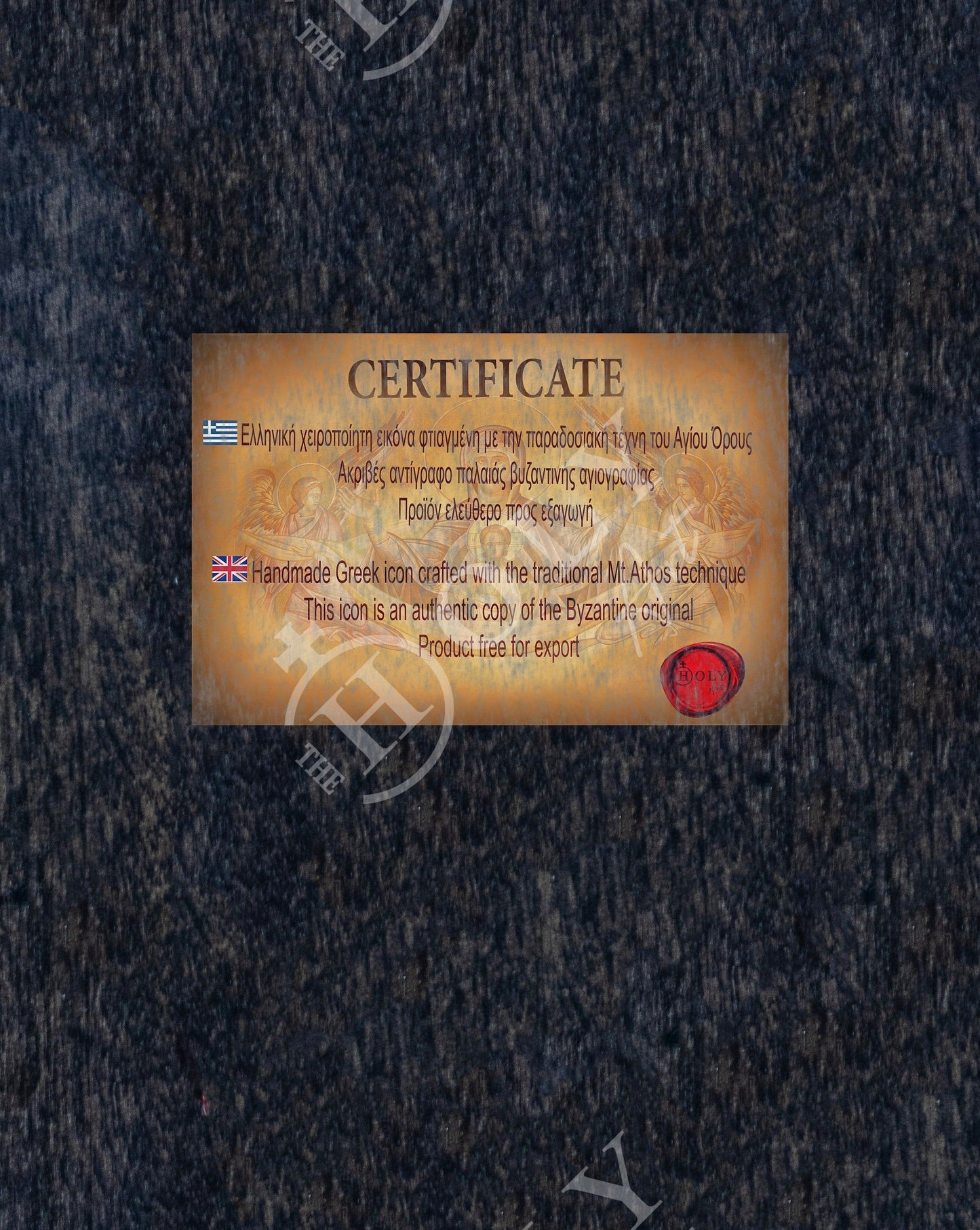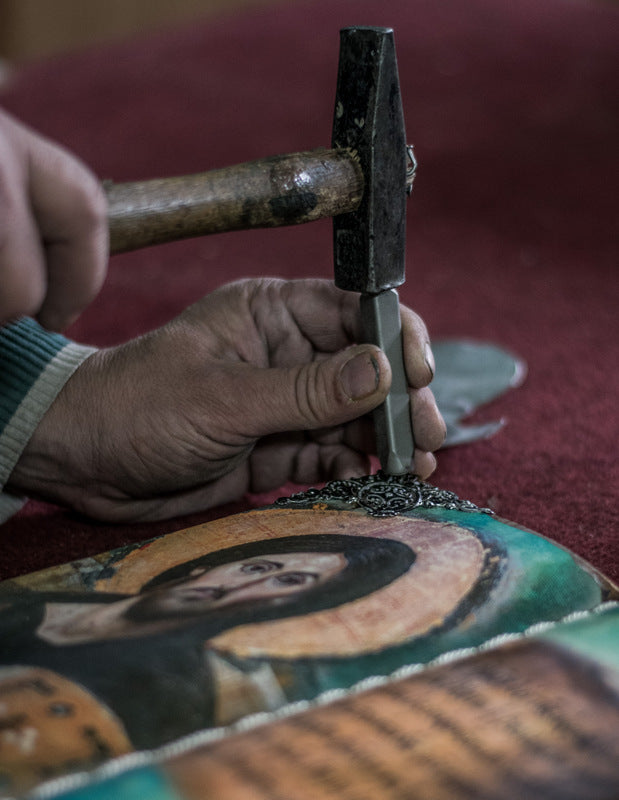 We design responsibly.
We intentionally and respectfully design our pieces to transcend passing trends. We believe in creating timeless items that will uplift your Spirit and bring you closer to Him.
"James 4:8 (NLT) says,"Come close to God, and God will come close to you. Wash your hands, you sinners; purify your hearts, for your loyalty is divided between God and the world."
About us