TheHolyArt
Regular price
$20.99 USD
Sale price
$15.99 USD
Unit price
per
Sale
Sold out
This wonderful icon has been created with the technique of lithography and has a double varnish to ensure waterproof and duration in time. The creator of this icon has learned the canonization of iconography in workshops of the Monasteries of Mount Athos, where he was taught both the technique of lithography and the process of handmade artificial ageing.
Our Venerable and God-bearing Father David of Euboea, also David the Elder ((Greek)
Ὁ Ὅσιος Δαβὶδ ὁ ἐν Εὐβοίᾳ), ca.1480 - ca.1589, is a Saint and Wonderworker of Ottoman Greece. His feast day is celebrated by the Orthodox Church on November 1.
The Monastery of Saint David in Euboea, which is dedicated to the Transfiguration of the Savior, and yet is associated with Saint David who founded it about 1535-1540 AD and lived his monastic life there in the 16th century, celebrates on August 6th as well as on November 1st. Within the church are the relics of Saint David, his censer, his priestly stole, and other treasures.
Saint David was born between 1470 and 1480, in the village of Gardinitsa in the province of Locrida. The name of this village today is Kyparissi. His father, Christodoulos, was a priest. He and his pious wife Theodora had four children, whom they raised "in the nurture and admonition of the Lord".
When little David was three years old, one evening he saw Saint John the Baptist in a vision. Saint John took his hand and they went together to a chapel dedicated to his memory. There, Saint John went into his icon, while the child got down on his knees in front of it. Little David's parents, as well as the whole village, were looking for him for six days and nights.
On the sixth day, which was Saturday, David's father went with some villagers to that chapel to serve the Vespers and pray to the Saint for his child. When they arrived, they were surprised to see little David on his knees in front of the
Share
View full details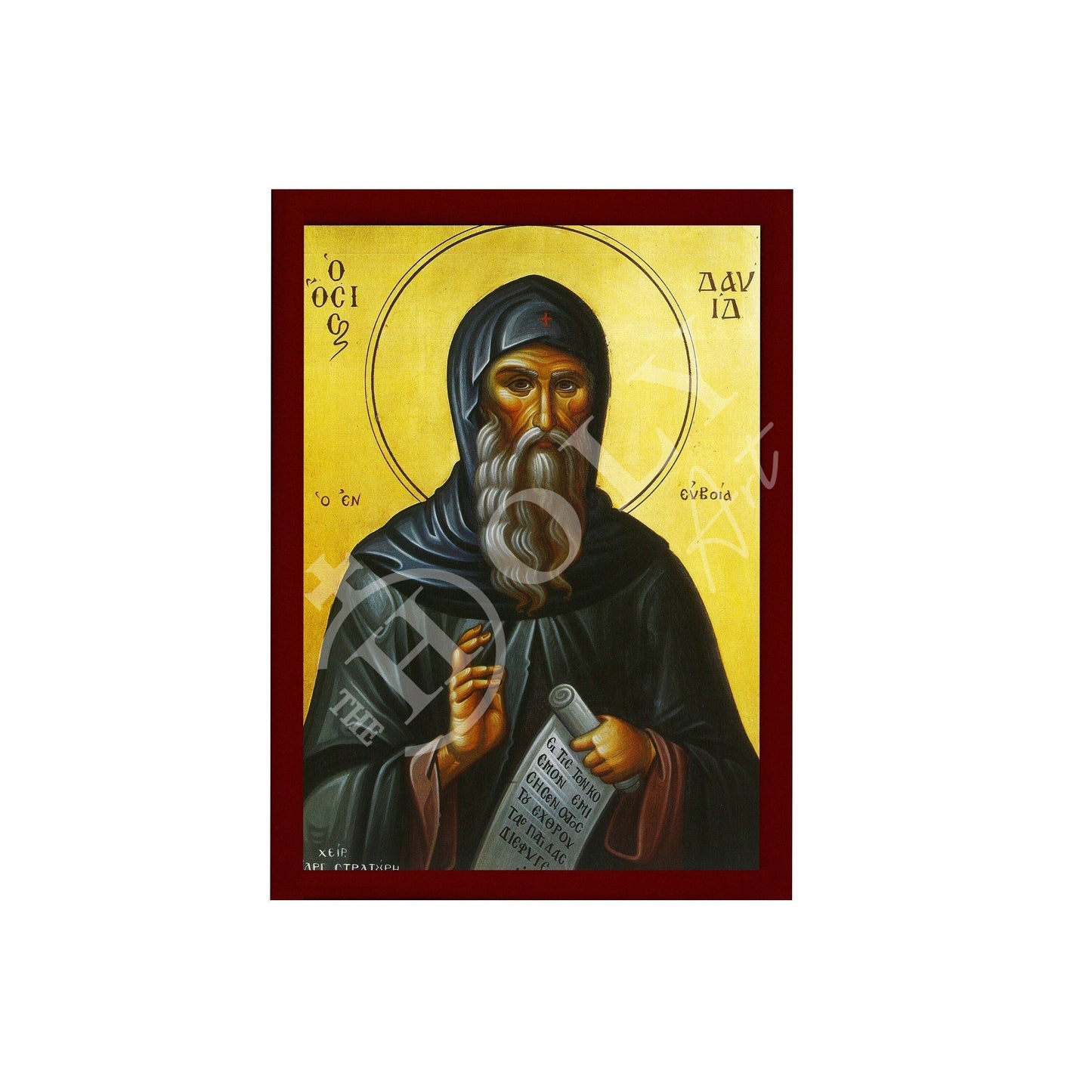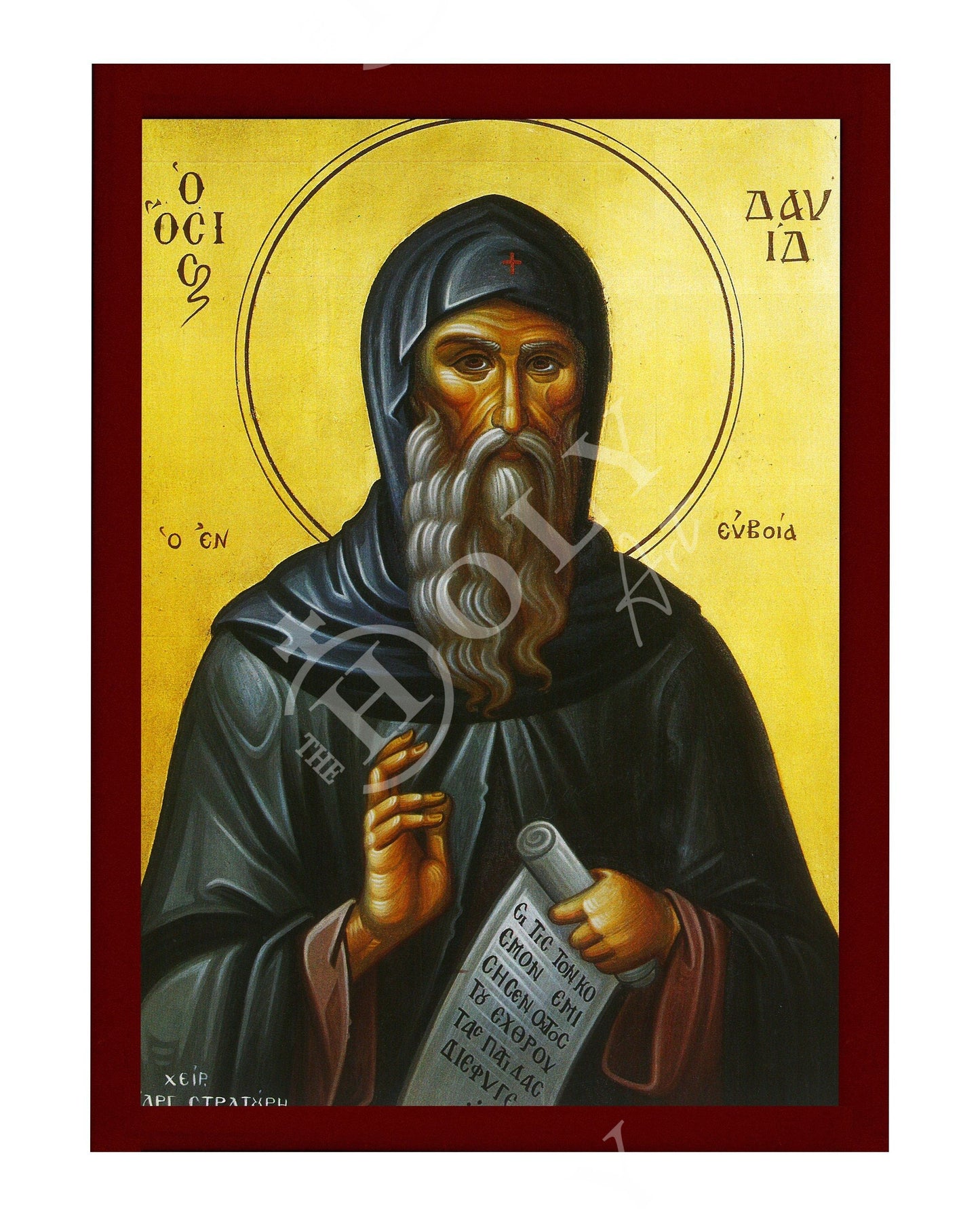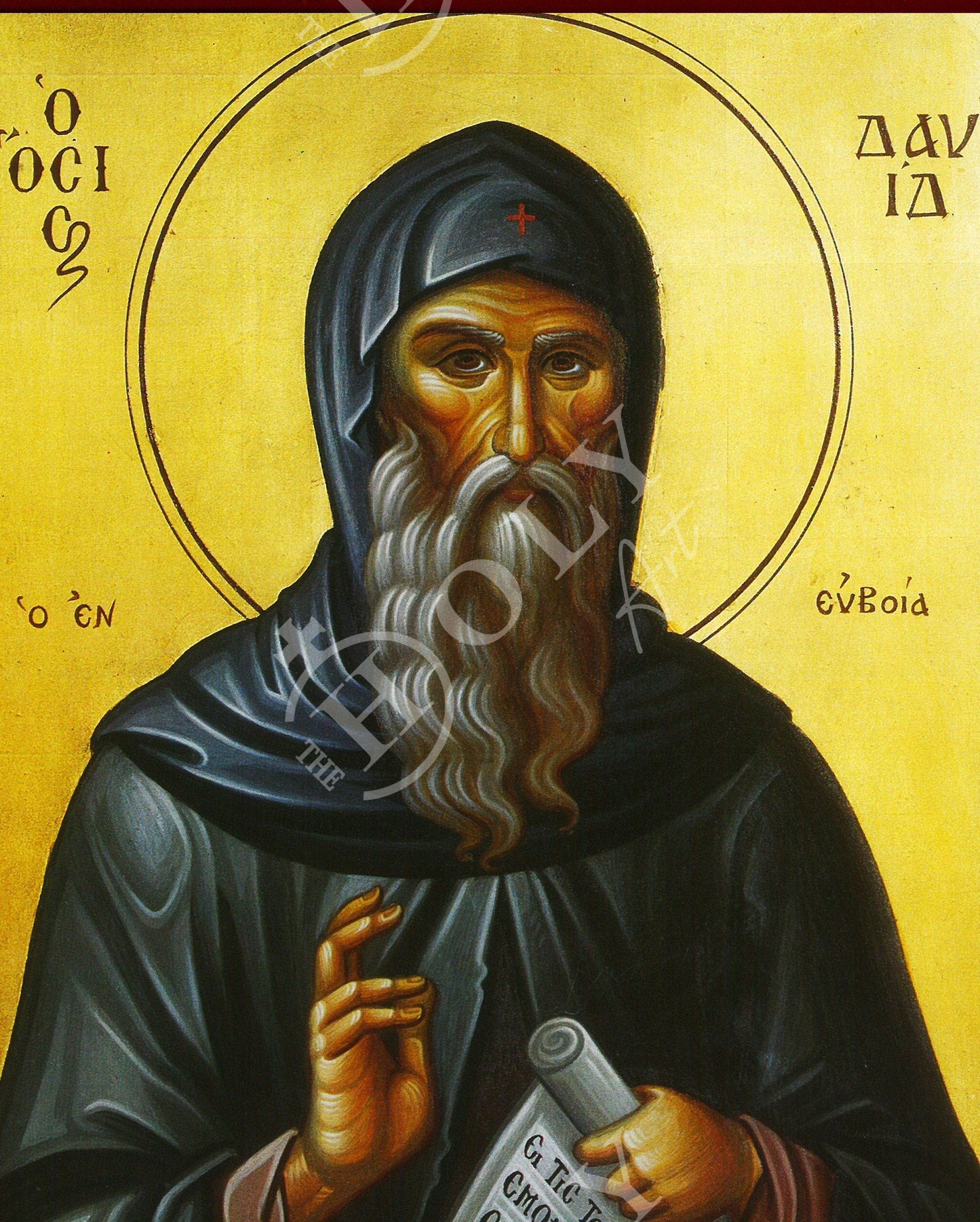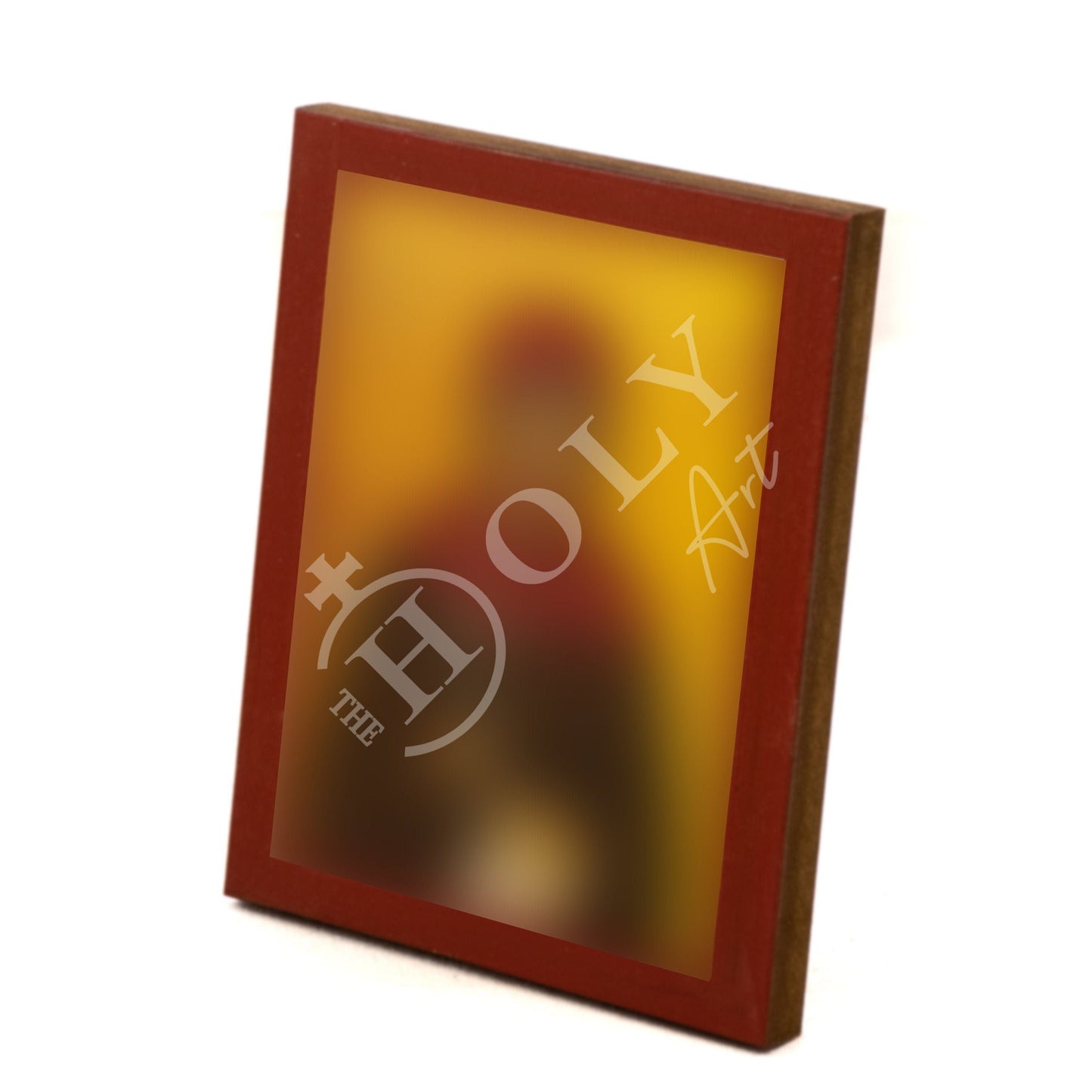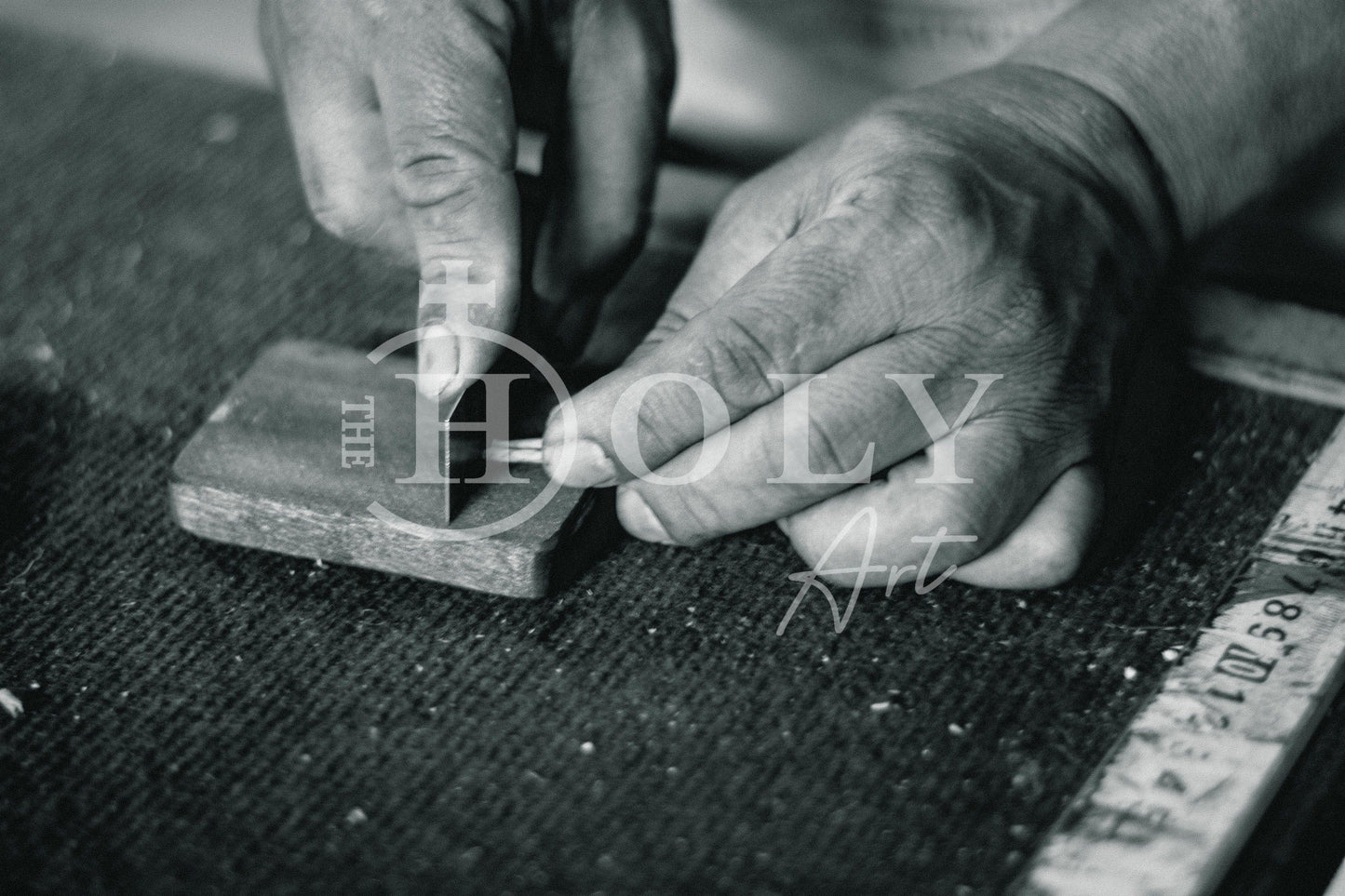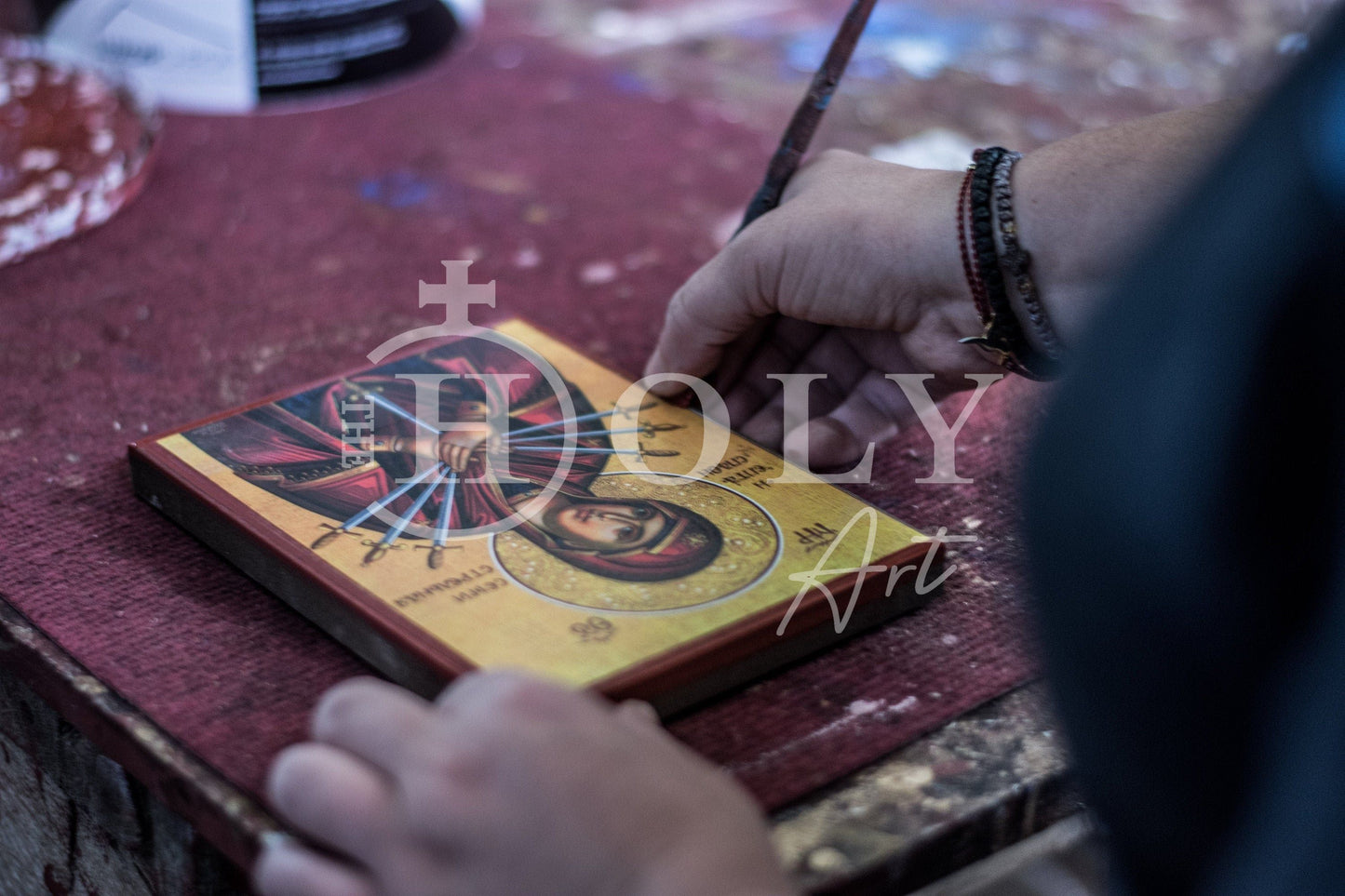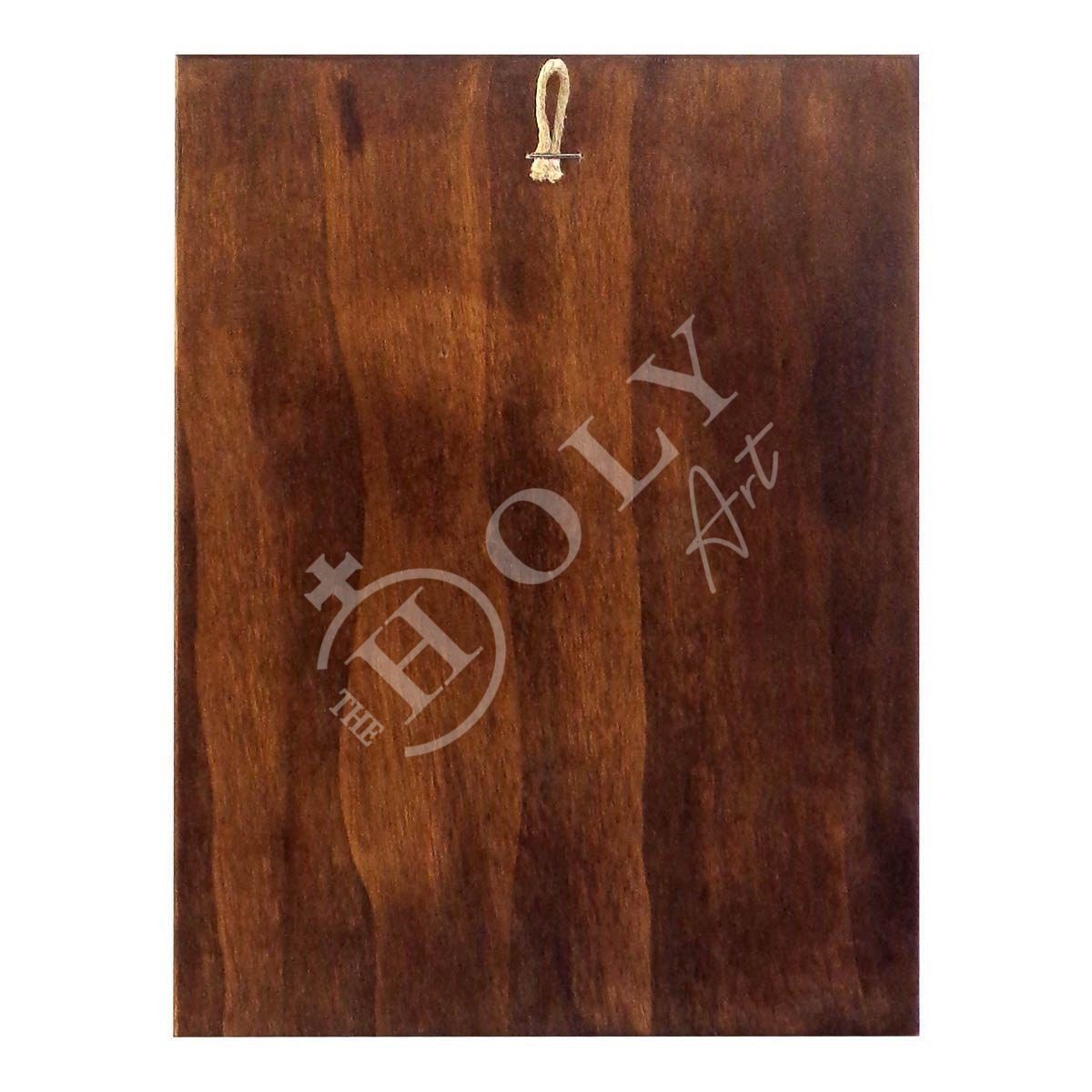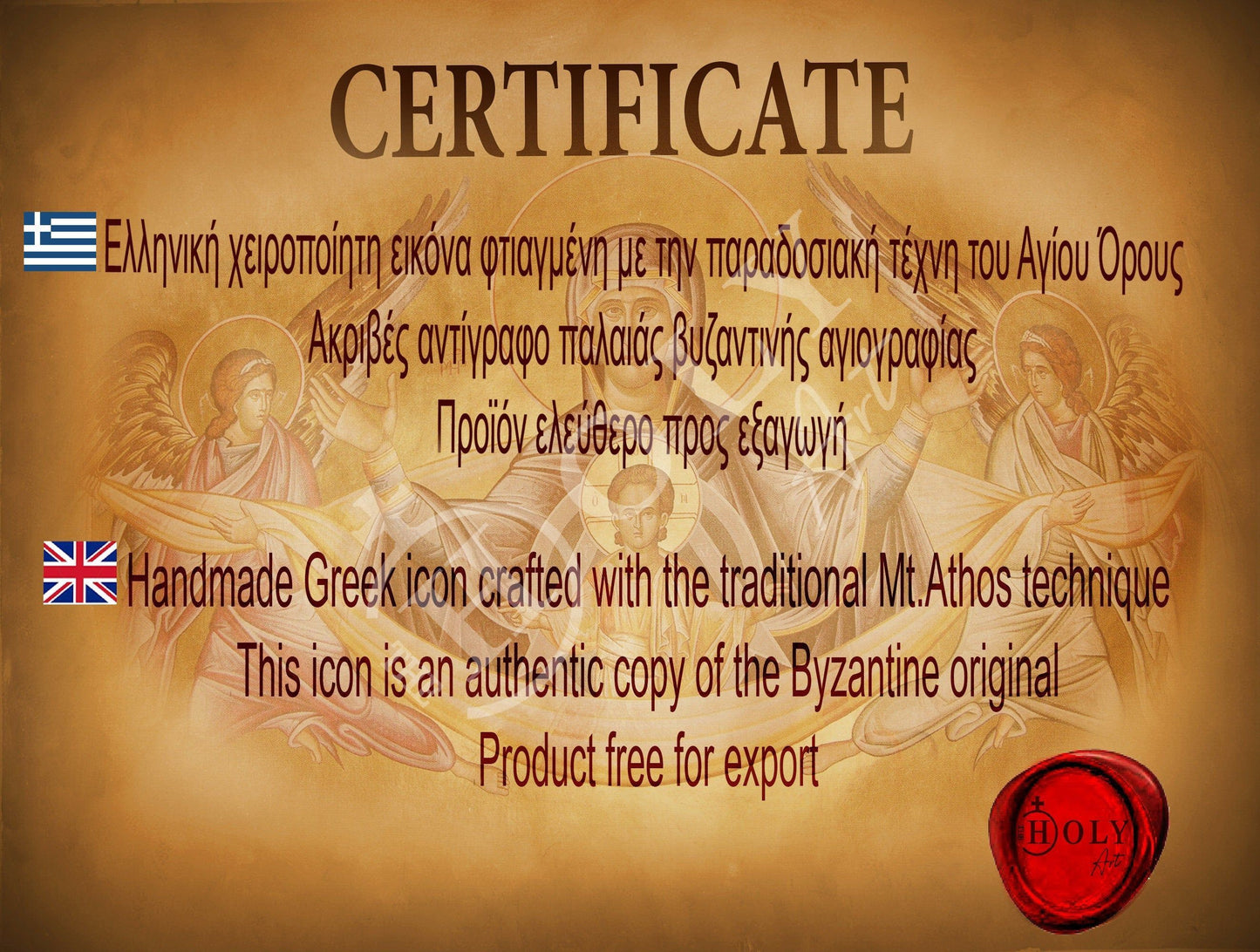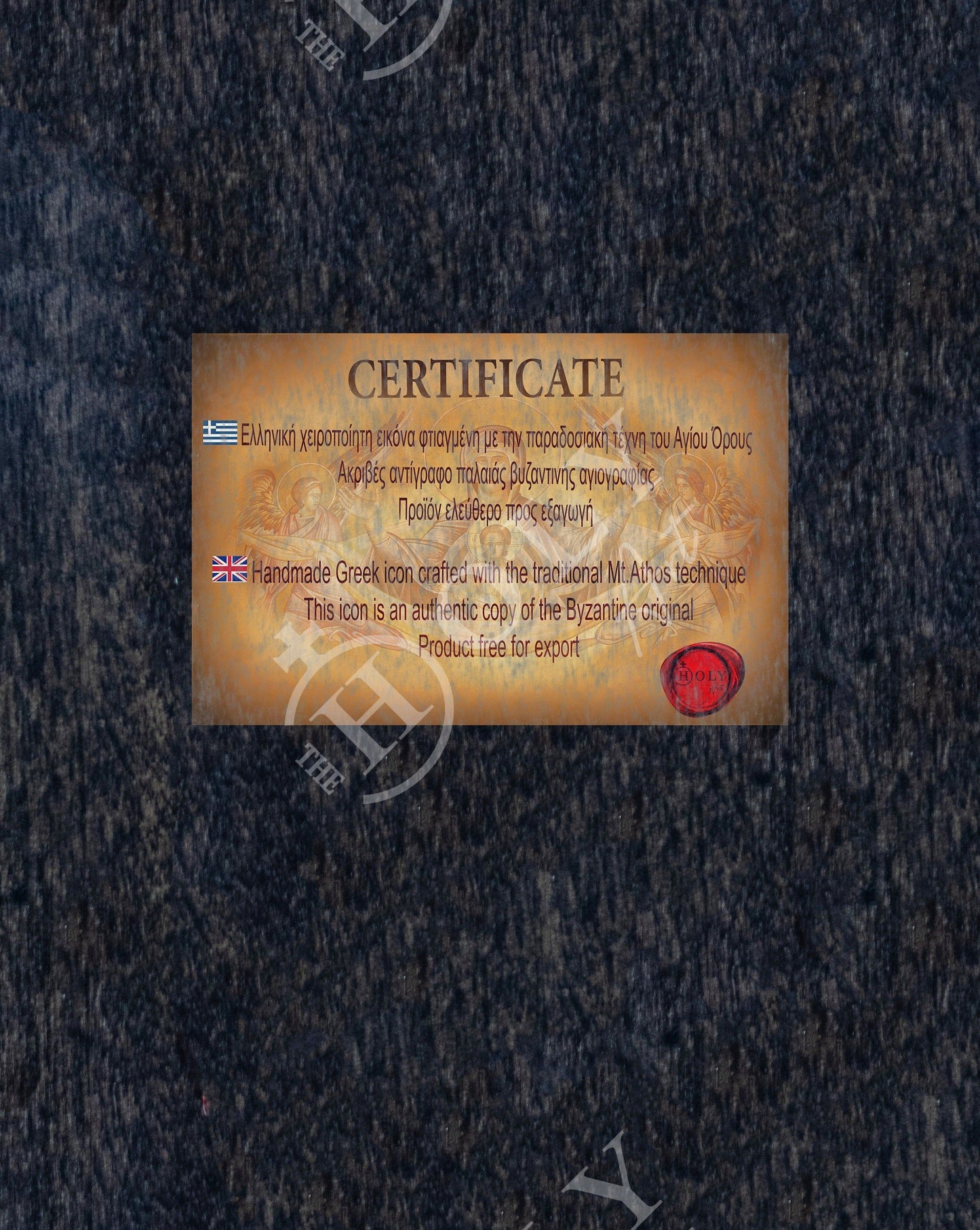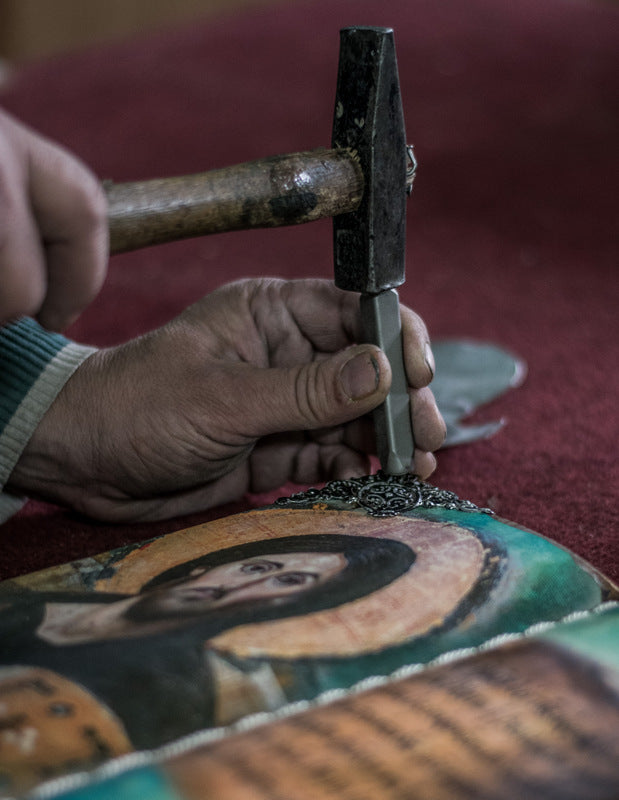 We design responsibly.
We intentionally and respectfully design our pieces to transcend passing trends. We believe in creating timeless items that will uplift your Spirit and bring you closer to Him.
"James 4:8 (NLT) says,"Come close to God, and God will come close to you. Wash your hands, you sinners; purify your hearts, for your loyalty is divided between God and the world."
About us