TheHolyArt
Regular price
$106.99 USD
Regular price
$149.79 USD
Sale price
$106.99 USD
Unit price
per
Sale
Sold out
Photine of Samaria - Saint Photini - Martyr Photina - Saint Svetlana - Святая Фотина Handmade Wood Icon on Plaque Orthodox,Home Decor Wall
This wonderful canvas icon has been crafted on solid natural wood and it was carved by hand. The creator of this icon has learned the canonization of iconography in workshops of the Monasteries of Mount Athos, where he was taught the technique of hagiography and the process of handmade artificial ageing, which bears the image with the representation of Saint Photene of Samaria.
The holy and glorious Great-martyr Photine of Samaria (also Photini or Svetlana), Equal-to-the-Apostles, encountered Christ at the well of Jacob. Tradition relates that the Apostles baptized her with the name "Photine" meaning "enlightened one." Her feast days are celebrated on February 26 with those who suffered with her (Greek tradition), March 20 (Slavic tradition), and the Sunday of the Samaritan Woman.
The Gospel of John (4:5-42) relates the encounter of Photine, the Samaritan woman, with Christ at Jacob's well. She repented after a very gentle and wise conversation with Christ and went and told her townspeople that she had met the Christ. For this, she is sometimes claimed as the first to proclaim the Gospel of Christ.
She converted her five sisters (Ss. Anatole, Photo, Photis, Paraskeve, and Kyriake) and her two sons (St. Photinos, formerly known as Victor, and St. Joses). They all became tireless evangelists for Christ.
After the Apostles Paul and Peter were martyred, St. Photine and her family left their homeland of Sychar, in Samaria, to travel to Carthage to proclaim the Gospel of Christ there.
In 66 AD, under the persecutions of Emperor Nero, they all achieved the crown of martyrdom, along with the Duke St. Sebastianos, the close friend of St. Photinos.
Can be hung on a wall or placed on a flat surface.
The item is sold without the stand depicted.
Share
View full details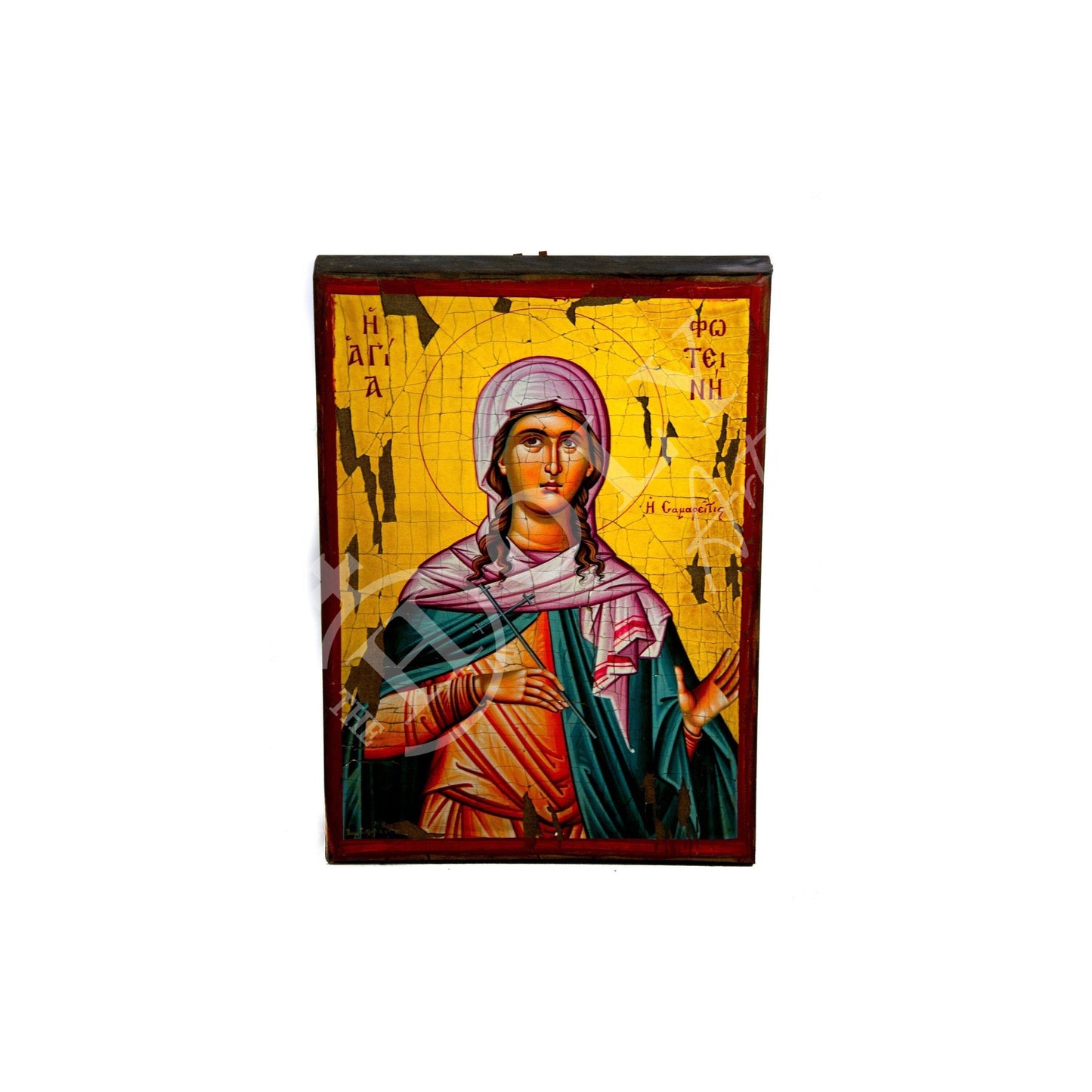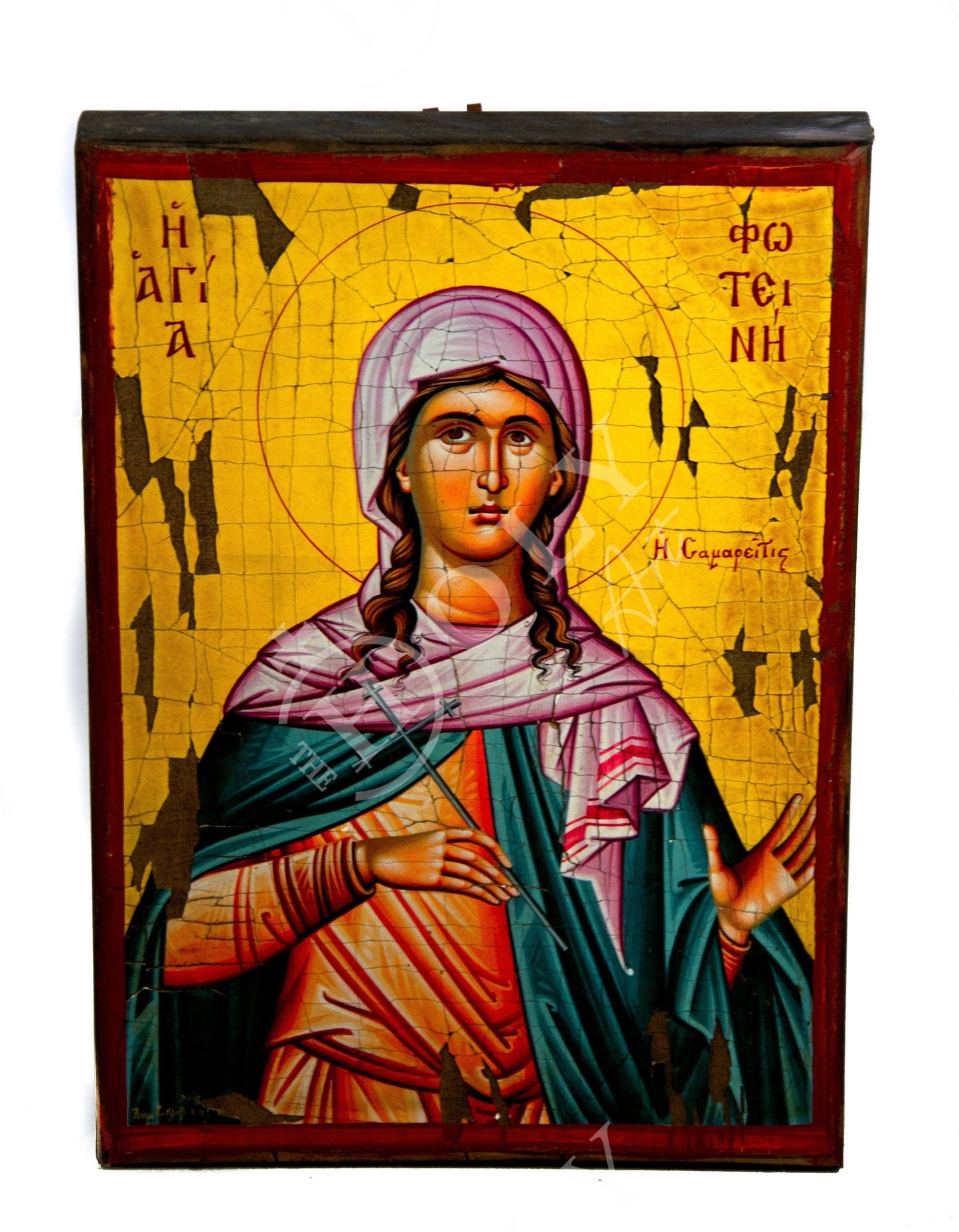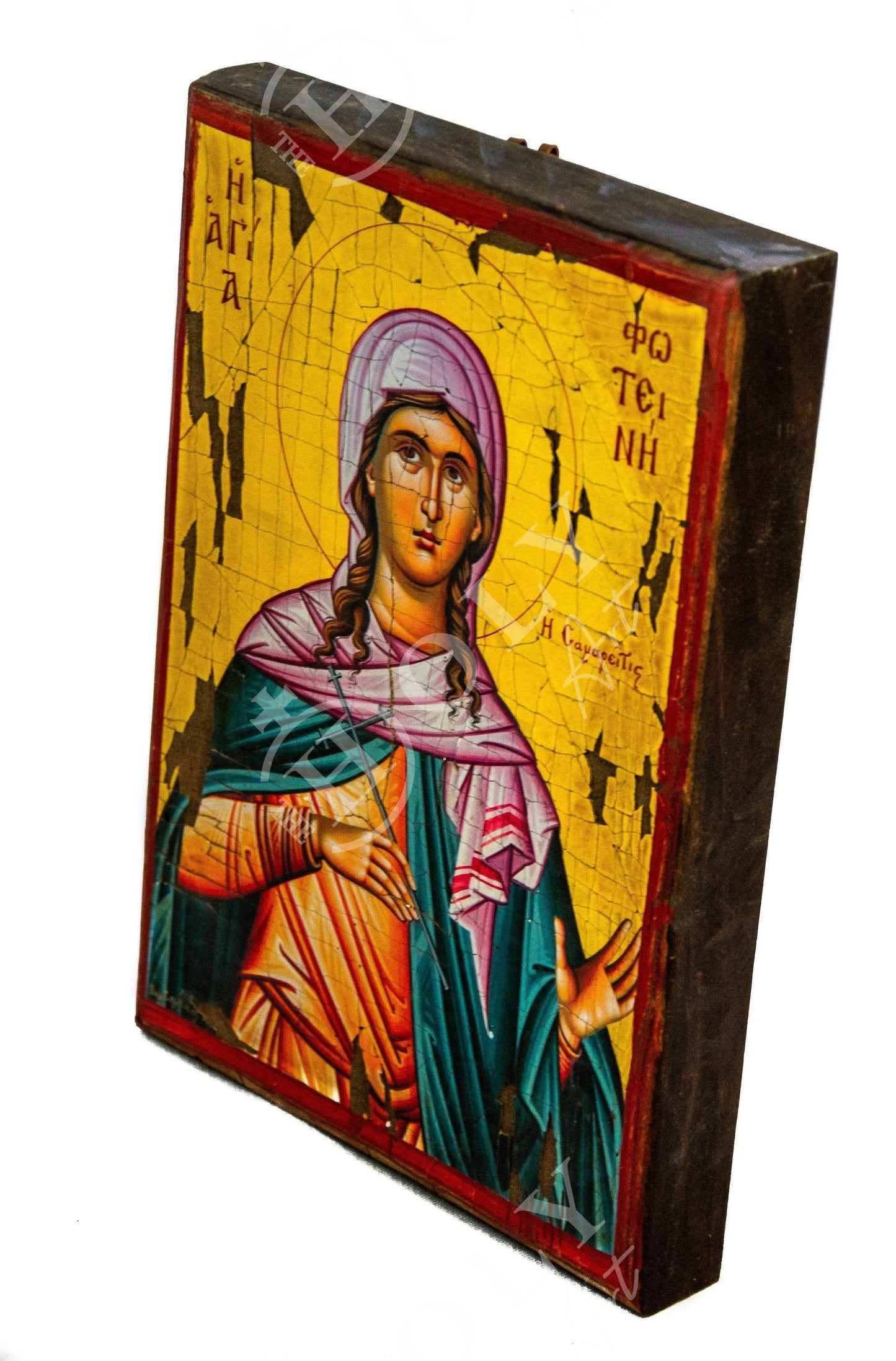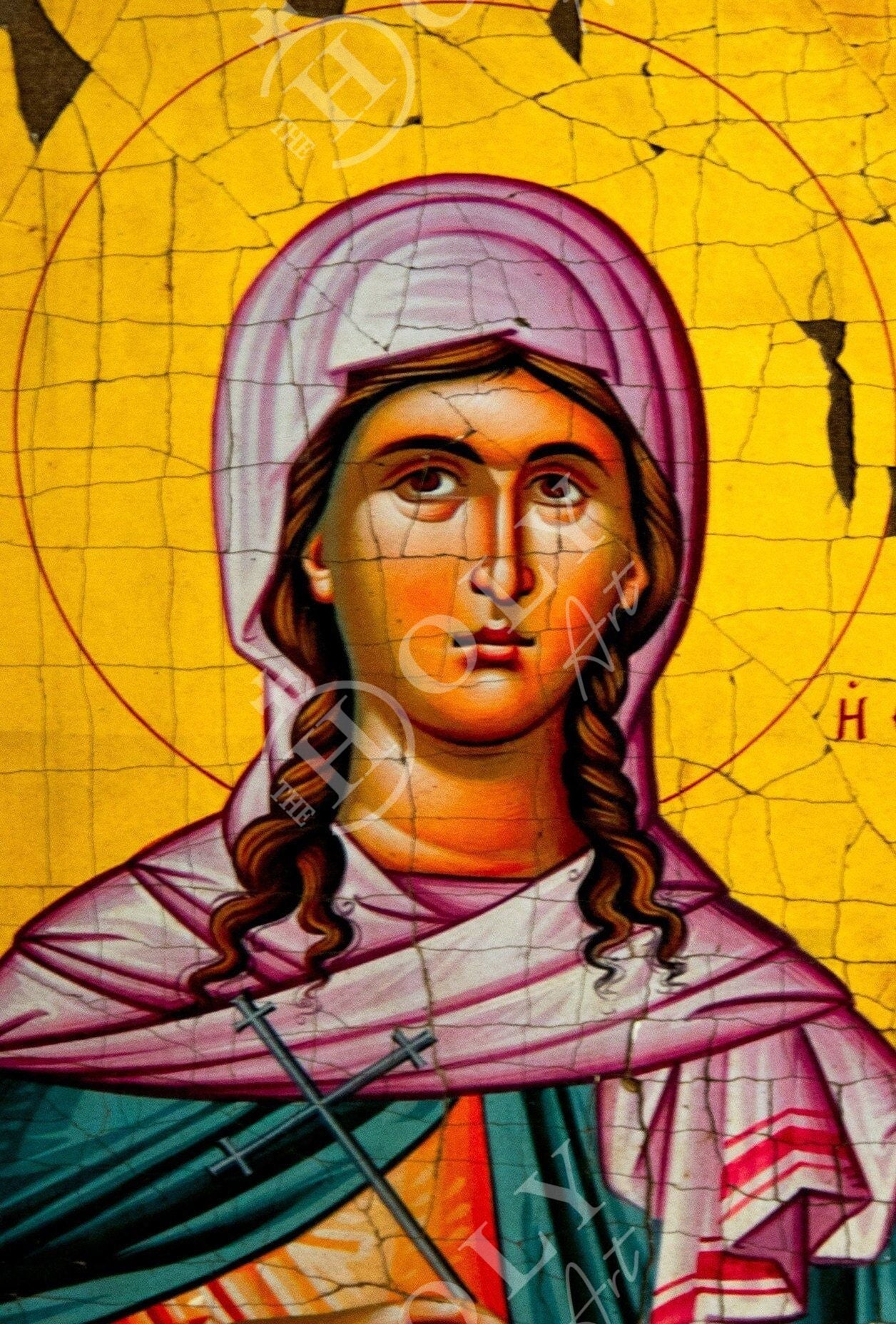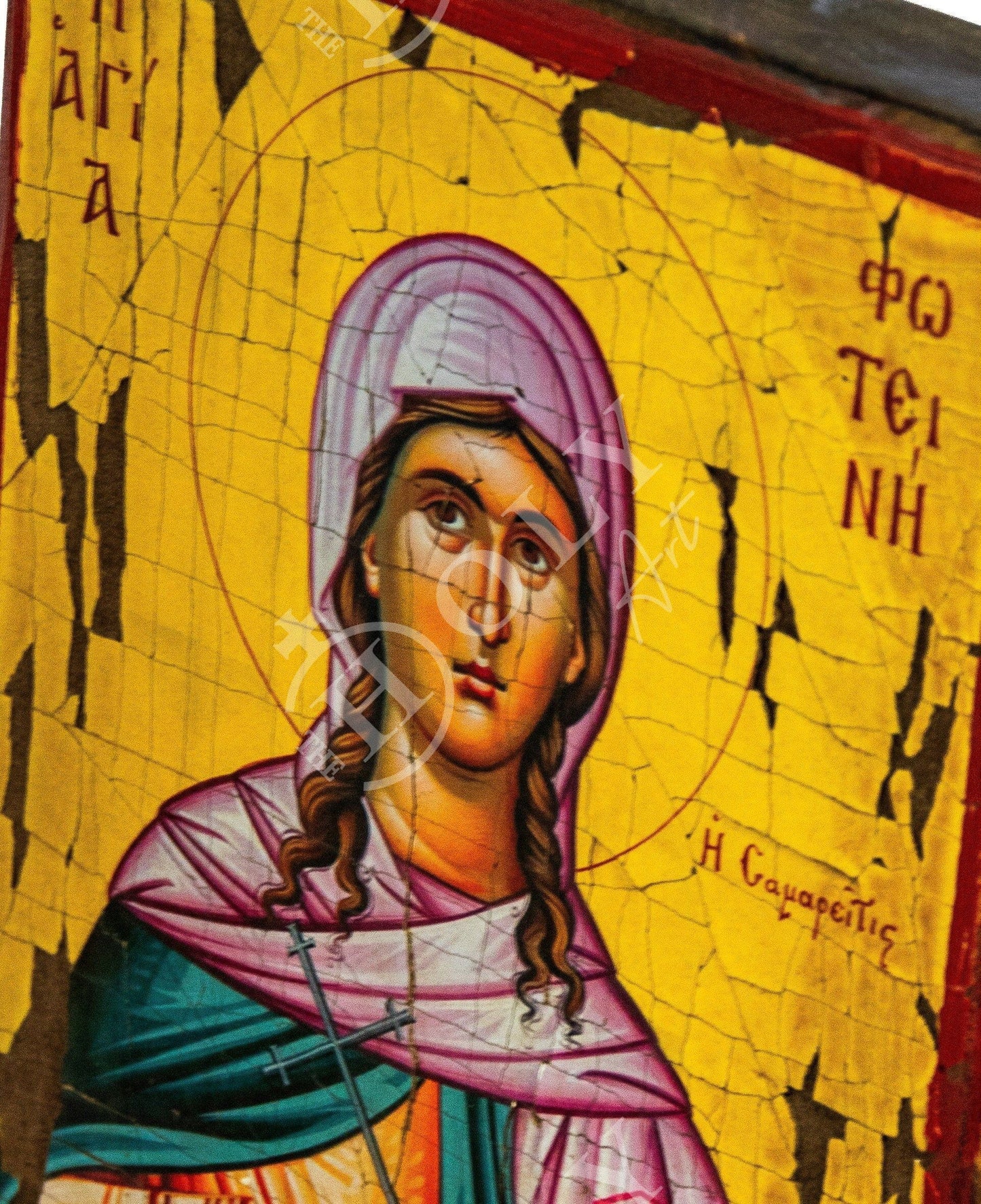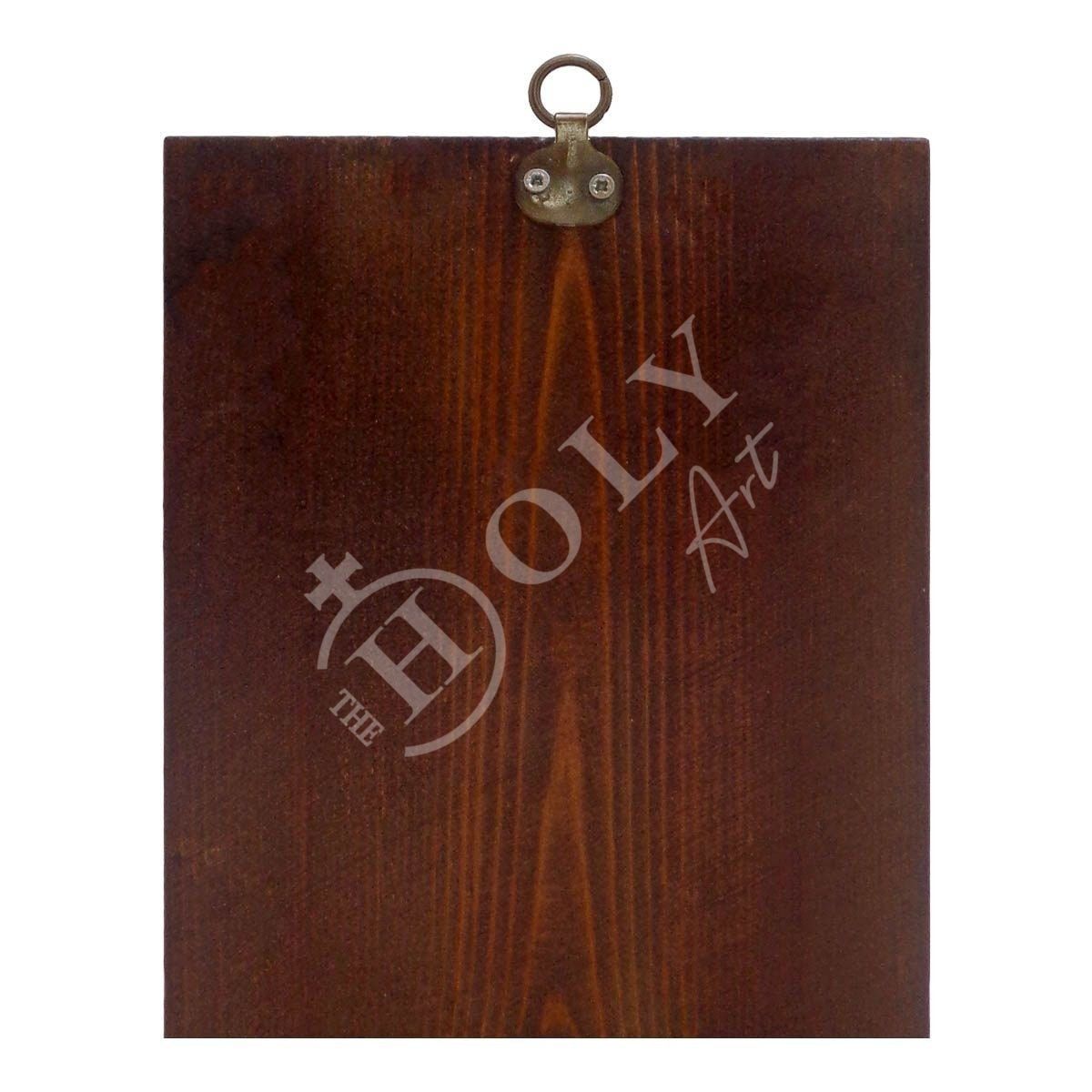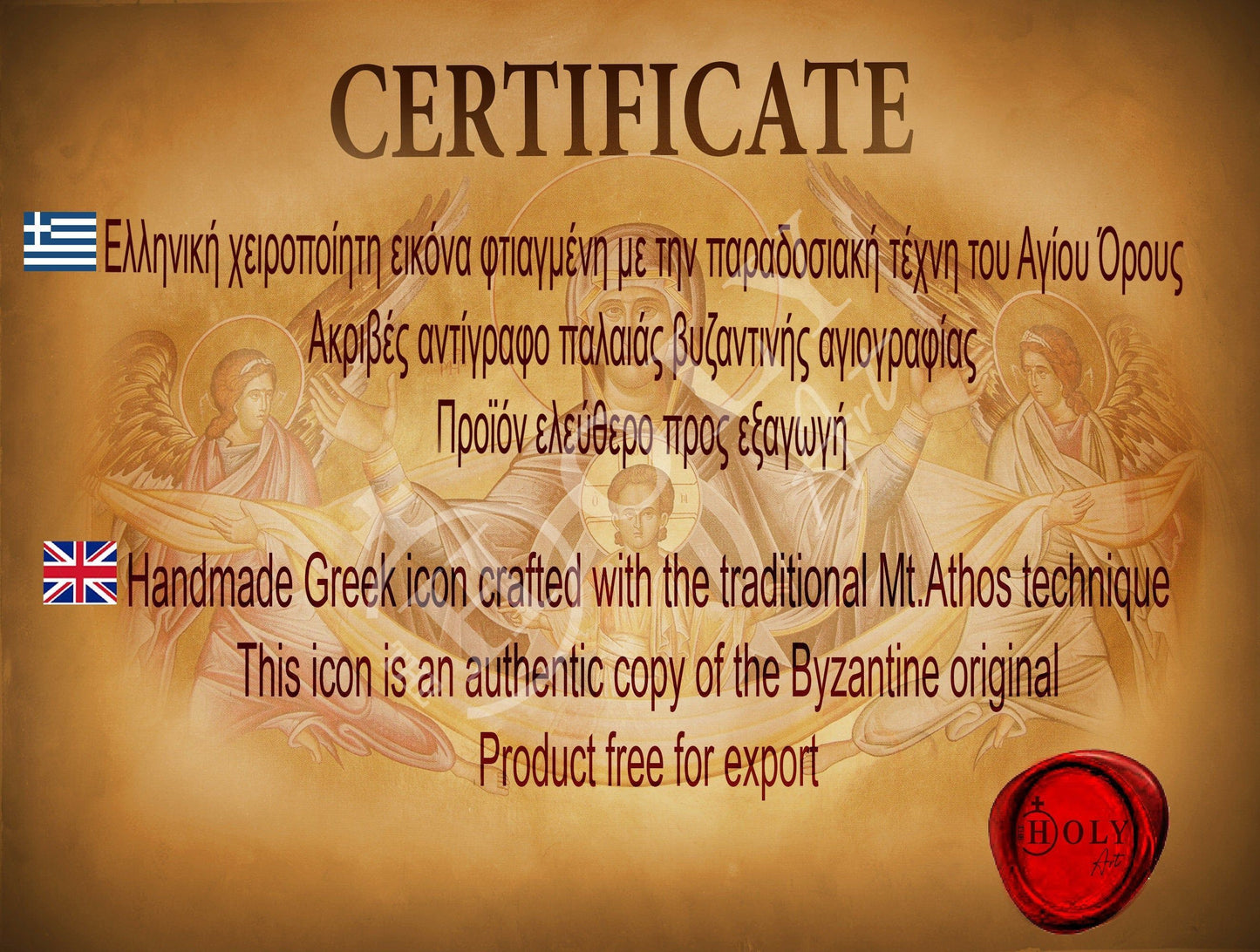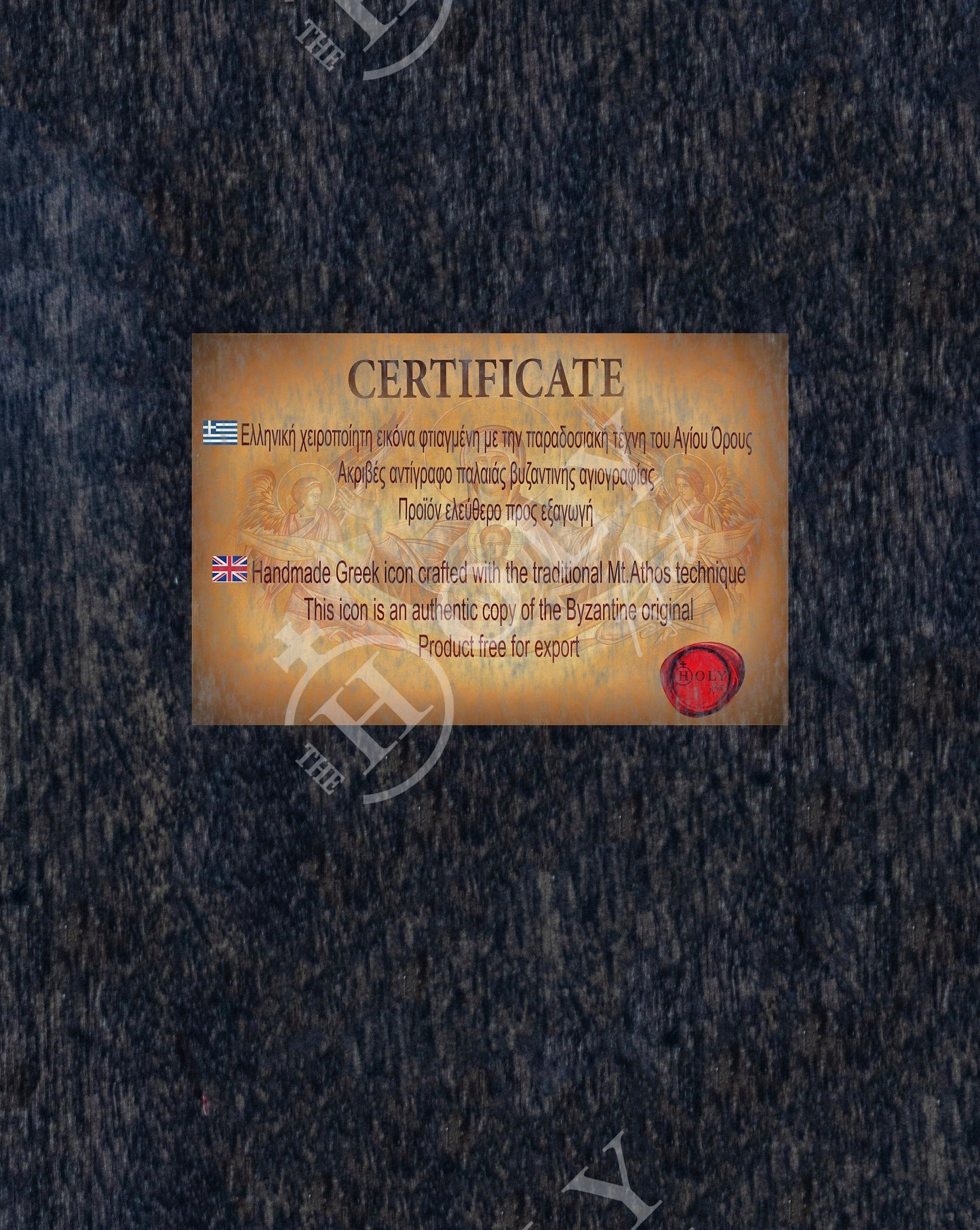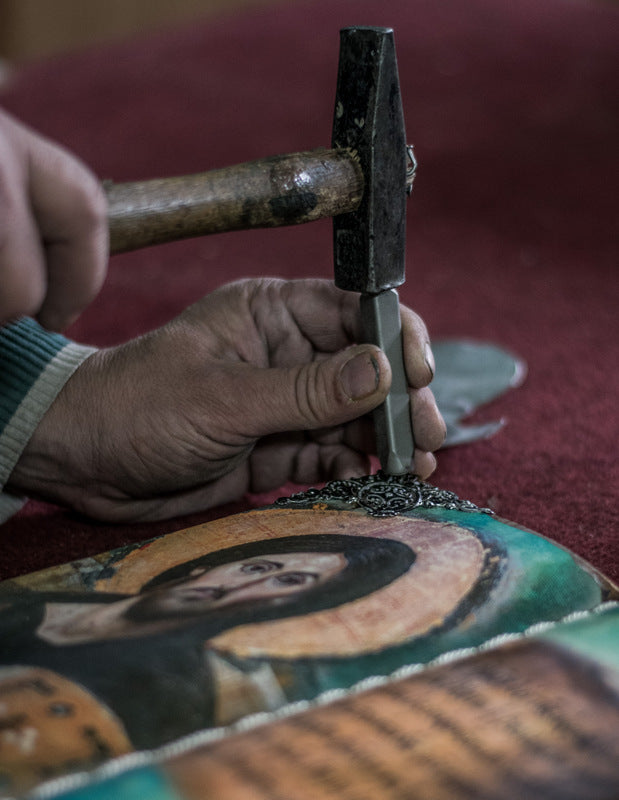 We design responsibly.
We intentionally and respectfully design our pieces to transcend passing trends. We believe in creating timeless items that will uplift your Spirit and bring you closer to Him.
"James 4:8 (NLT) says,"Come close to God, and God will come close to you. Wash your hands, you sinners; purify your hearts, for your loyalty is divided between God and the world."
About us