TheHolyArt
Regular price
$20.99 USD
Sale price
$15.99 USD
Unit price
per
Sale
Sold out
This wonderful icon has been created with the technique of lithography with gold tones and double varnish to ensure waterproof and duration in time. The creator of this icon has learned the canonization of iconography in workshops of the Monasteries of Mount Athos, where he was taught both the technique of lithography and the process of handmade artificial ageing.
Our father among the saints Photius the Great (also Photios; Greek Φώτιoς), Patriarch of Constantinople, is considered one of the greatest patriarchs of Constantinople. His feast day is celebrated on February 6.
St. Photius was condemned as patriarch by the Robber Council of 869-870, but the Eighth Ecumenical Council (879-880) affirmed his restoration to his see. Although he was accused of causing the "Photian" Schism, he was recognized as a major peacemaker of that time. He reconciled with Patriarch Ignatius, who named him as his successor (for a second time) upon Ignatius' death in 877.
Photius' parents were wealthy and pious Christians. His father was attached to the imperial court with the office of "Guardian of the Emperor and the Palace." They belonged to the party which venerated icons, but the current emperor was an iconoclast and thus was against the use of icons in the Church. They were exiled when Photius was seven, their wealth disposed of, and were eventually martyred. Photius referred to Patriarch Tarasius as "uncle from his father's side,"1 and he was also related to John VII Grammaticus. He was known as one who was inclined to the quiet, prayerful, and monastic life. Byzantine writers report that Emperor Leo VI once angrily called Photius "Khazar-faced," but whether this was a generic insult or a reference to his ethnicity is unclear.
Can be hung on a wall or placed on a flat surface.
The item is sold without the stand depicted.
Share
View full details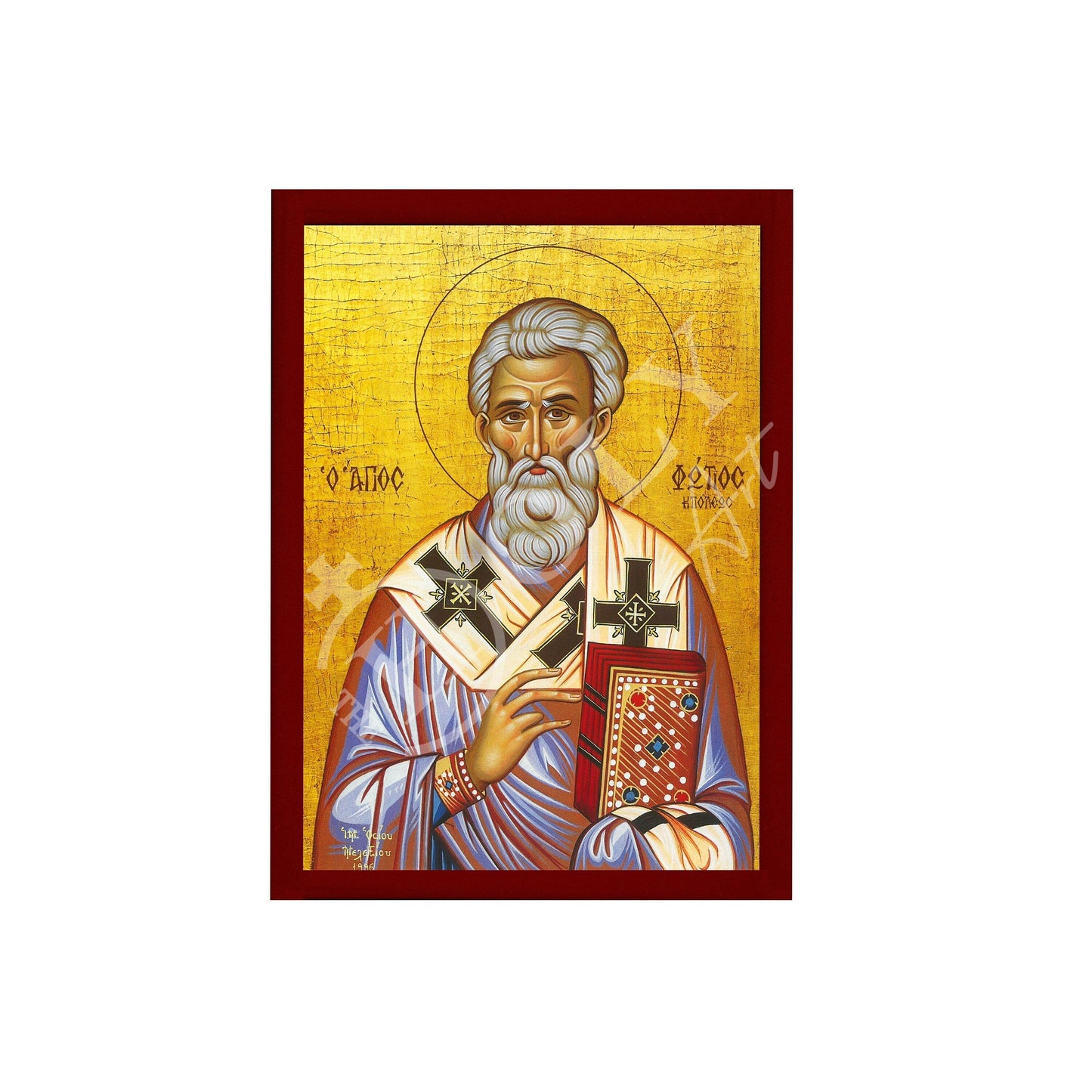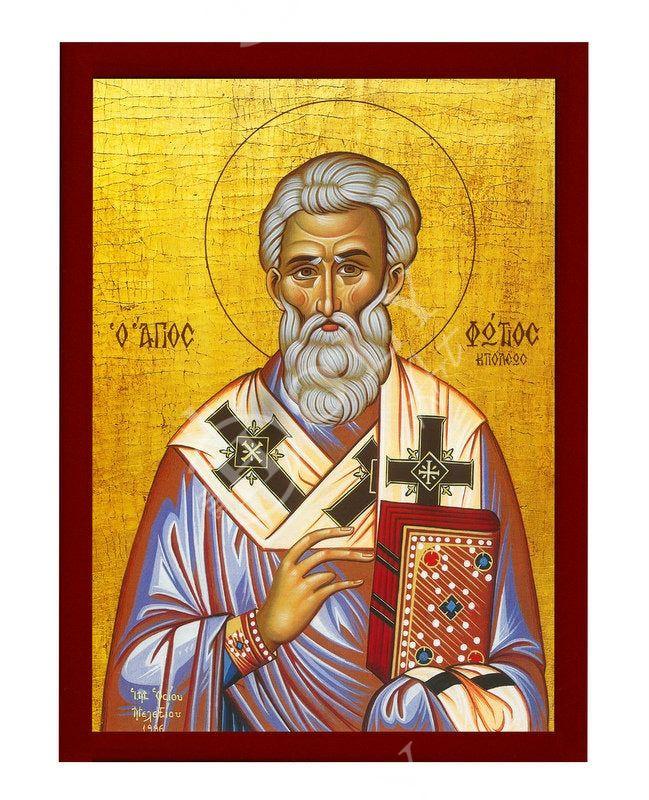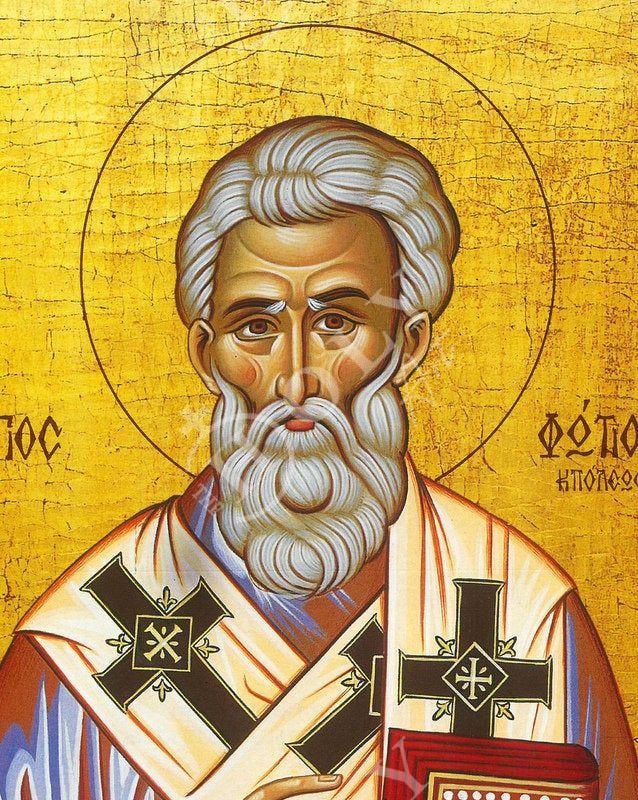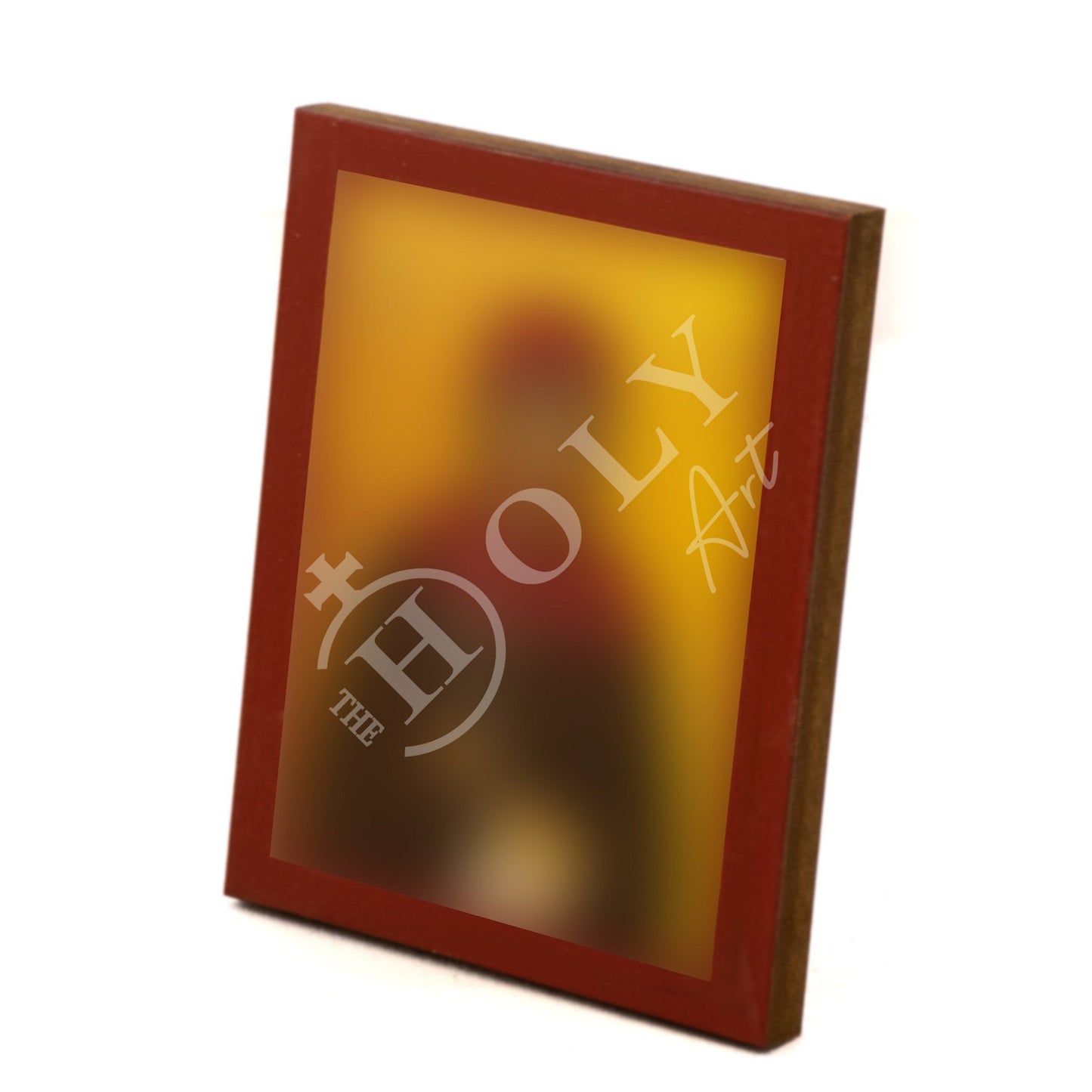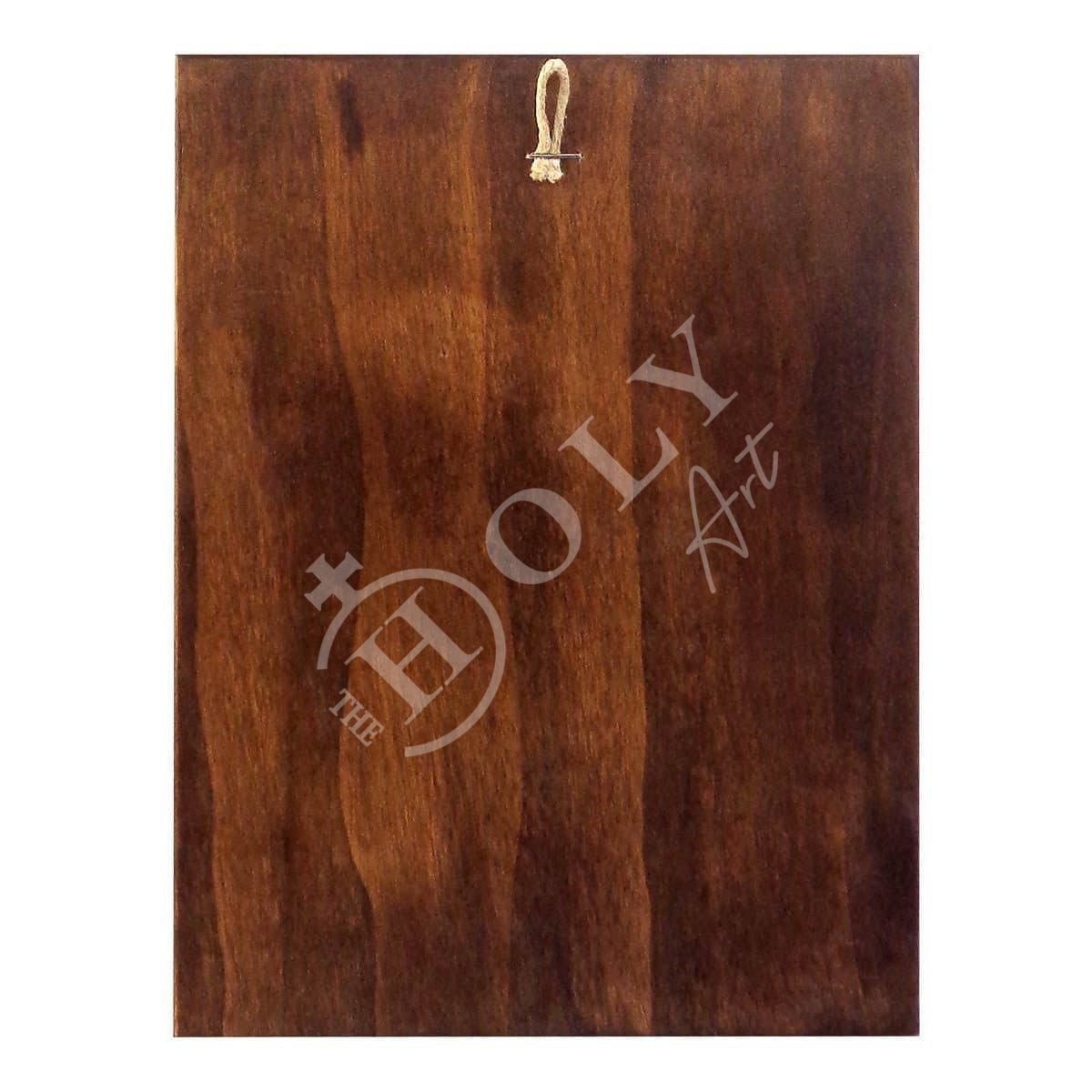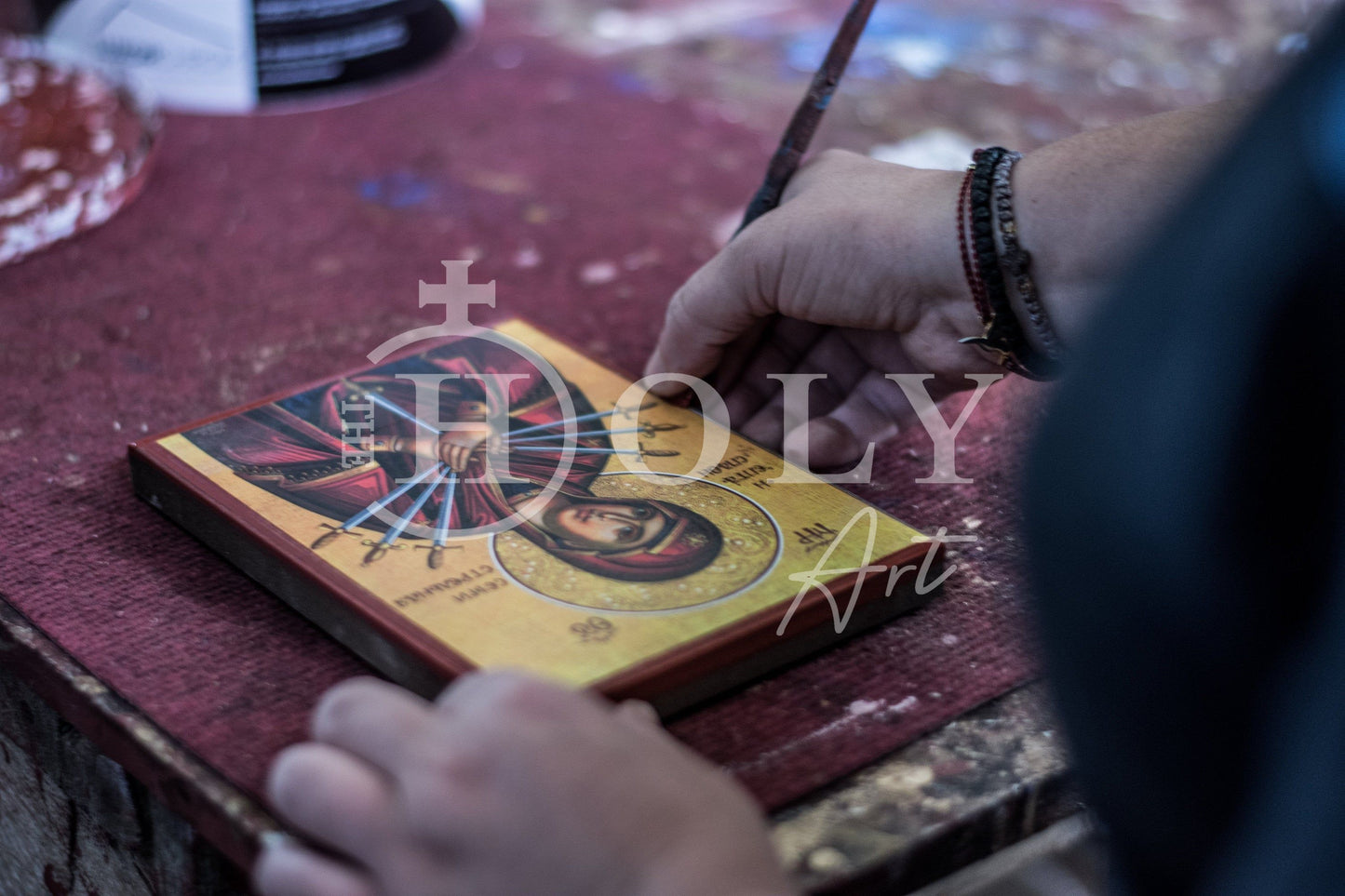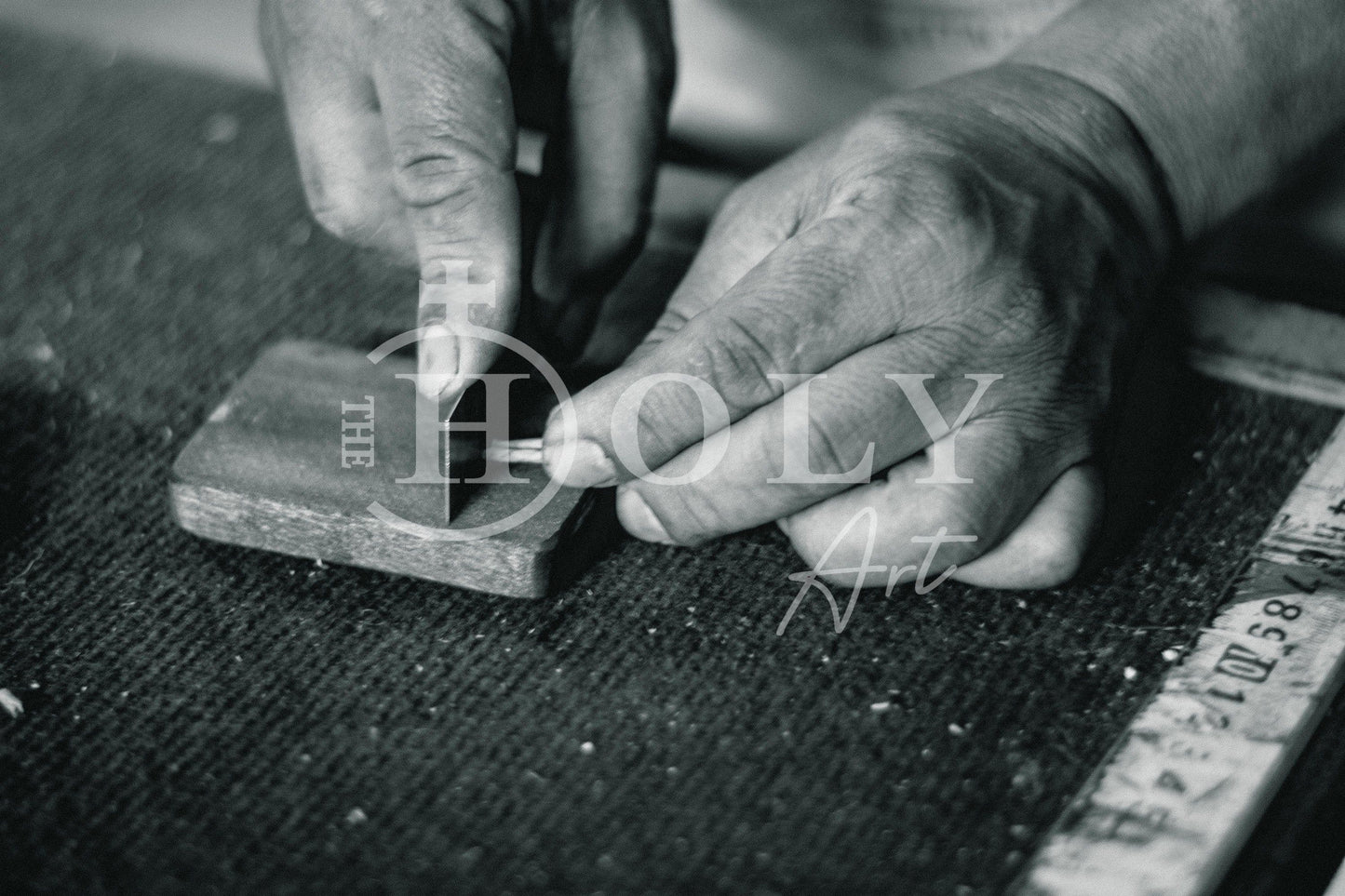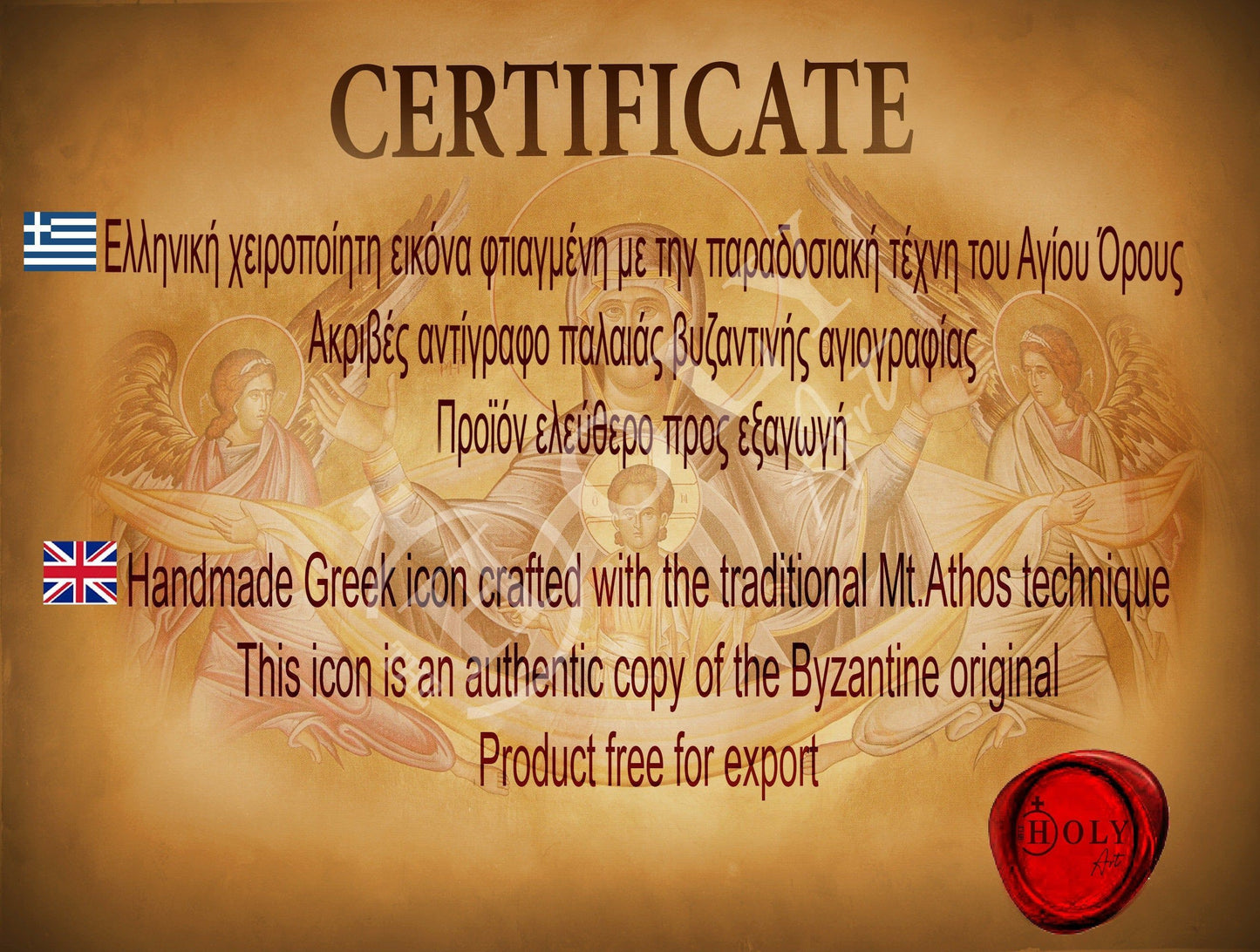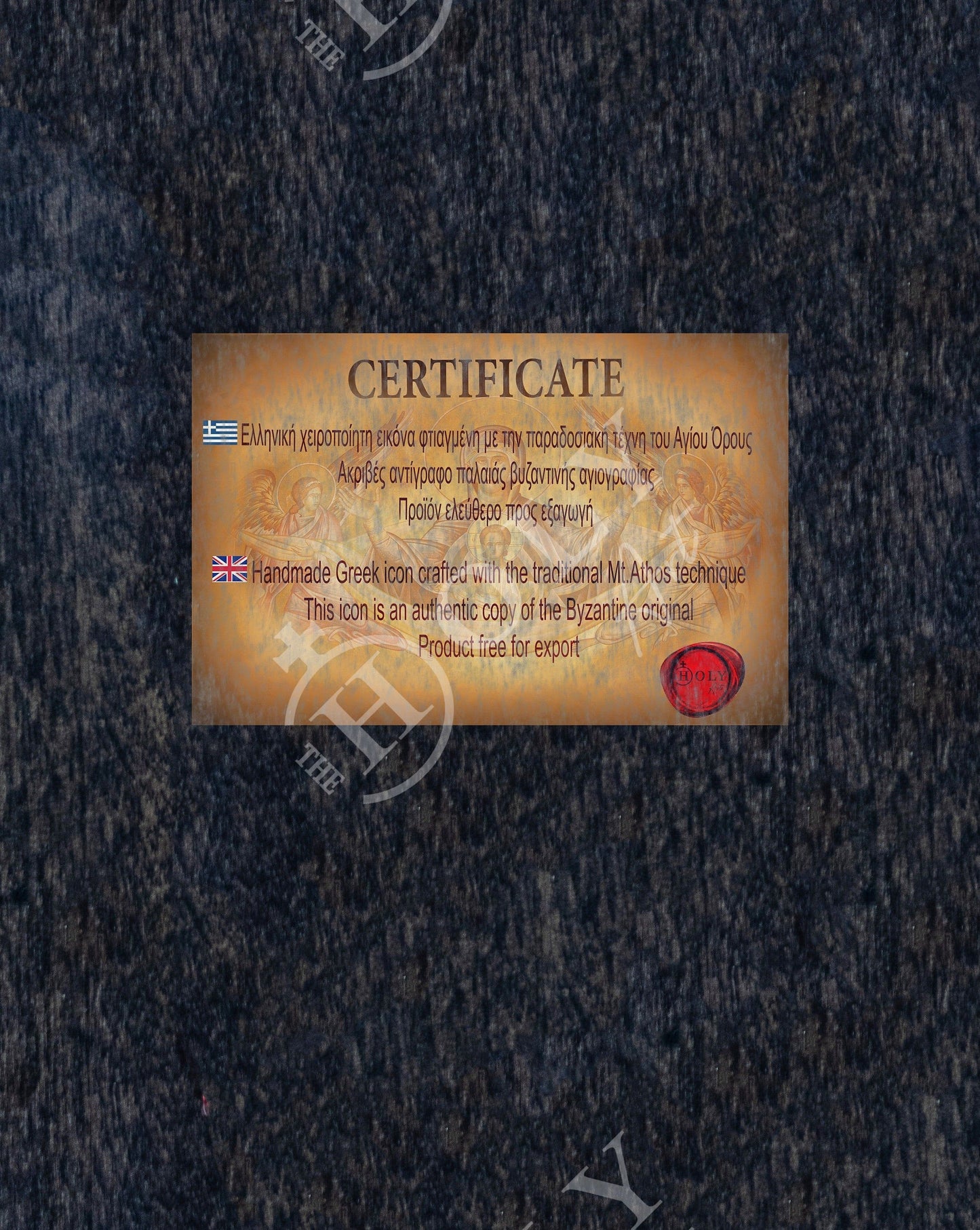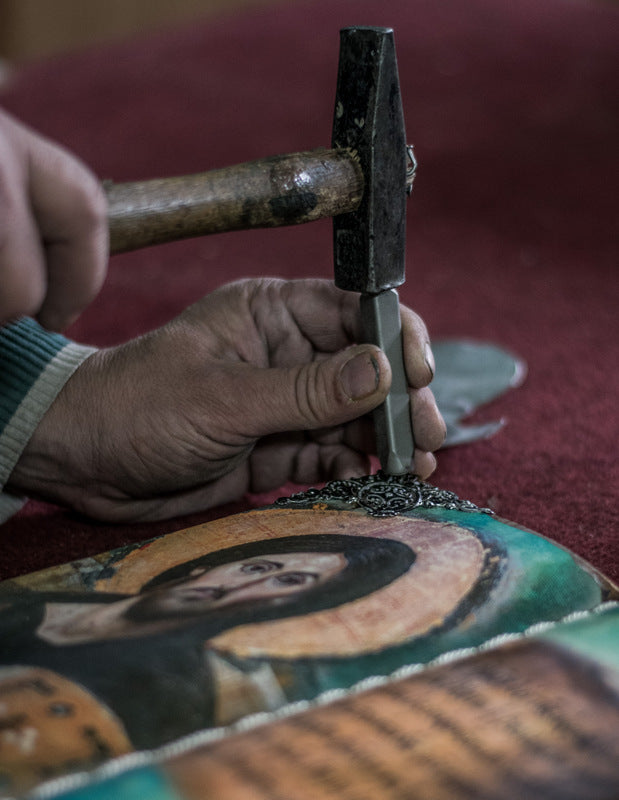 We design responsibly.
We intentionally and respectfully design our pieces to transcend passing trends. We believe in creating timeless items that will uplift your Spirit and bring you closer to Him.
"James 4:8 (NLT) says,"Come close to God, and God will come close to you. Wash your hands, you sinners; purify your hearts, for your loyalty is divided between God and the world."
About us