TheHolyArt
Regular price
$36.39 USD
Sale price
$25.99 USD
Unit price
per
Sale
Sold out
A beautiful lithography with double varnish and gold tones to ensure long lasting in time and water proof properties with the representation of Saint Spyridon the Workworker. An artwork following the Athonian techniques to the letter created with love and patience. The creator applied the process of artificial ageing and added a handmade metal finish to give this icon unique aesthetic value.
Our father among the saints Spyridon of Trimythous the Wonderworker (Greek: Σπυρίδων ca. 270-348) was a fourth century bishop who was present at the First Ecumenical Council. He is also commonly referred to in Corfu as Keeper of the City (Greek: ο πολιούχος), since he is also the patron saint of that island (this is where his relics are located and venerated). He is commemorated by the church on December 12.
Spyridon was born in the village of Ashia (askia - "without shade"), Cyprus (270 AD) and died in Trimythous, Cyprus (348 AD). He was a peasant farmer and shepherd and was not educated. Spyridon was married and had a daughter, Irene. After his wife died, he and his daughter both entered into monasticism. He later became the Bishop of Trimythous (during the reign of Constantine the Great) and continued in piety for which he was greatly known.
He is the patron saint of potters (from the miracle of the potsherd).
During the Maximilian persecutions (295 AD) he was arrested and exiled. In 325 AD, he was present at the First Ecumenical Council of Nicea where he astonished many with his simple explanations of the Orthodox Faith. Though not well-educated, he surprised everyone at the Council of Nicea by converting a famous philosopher to Orthodoxy from Arianism. He explained the unity and diversity of the Trinity by holding up a brick, then commonly thought to be a combination of the elements fire, earth and water; as he spoke, fire blazed from the top of the brick while water gushed out underneath. There too, at Nicea, he
Share
View full details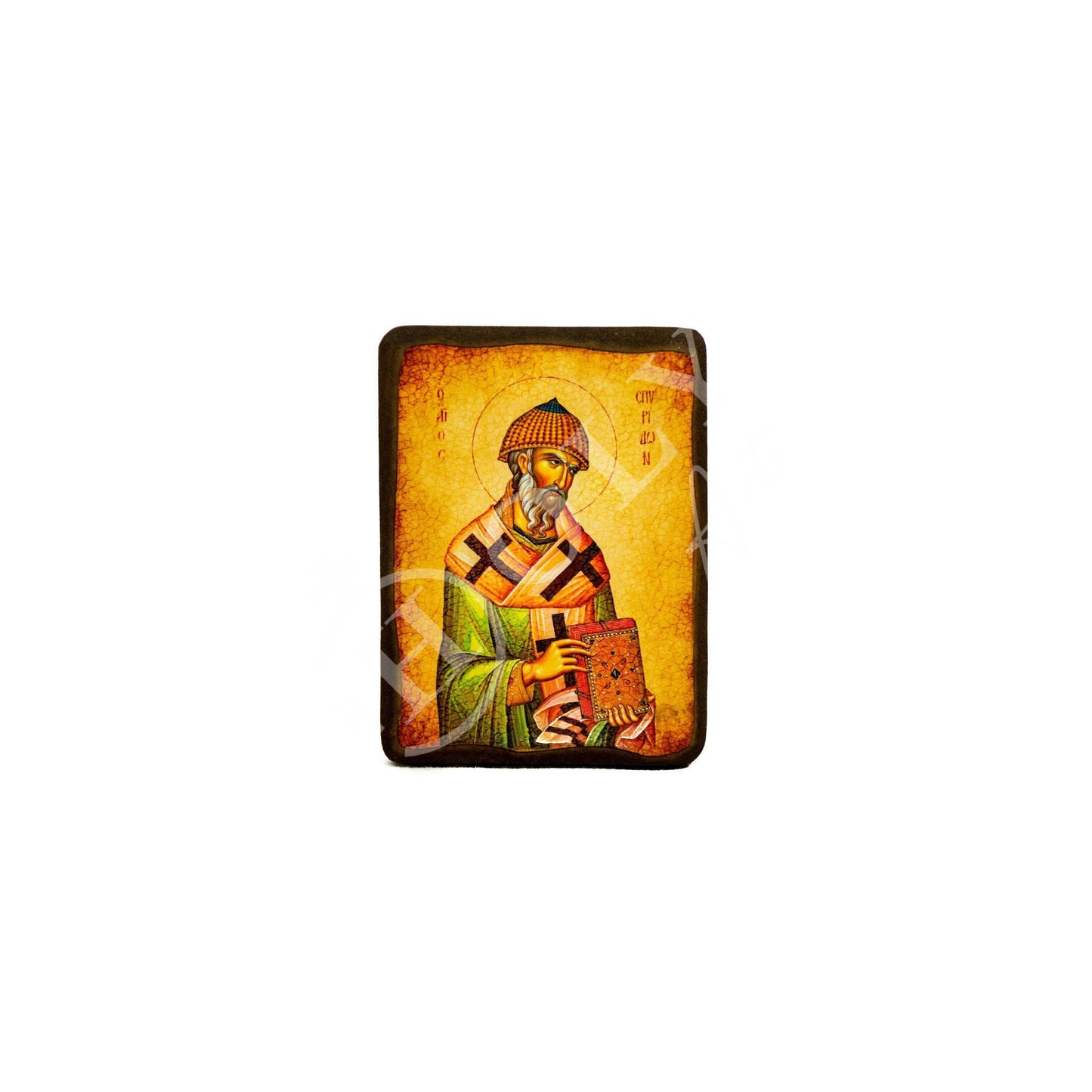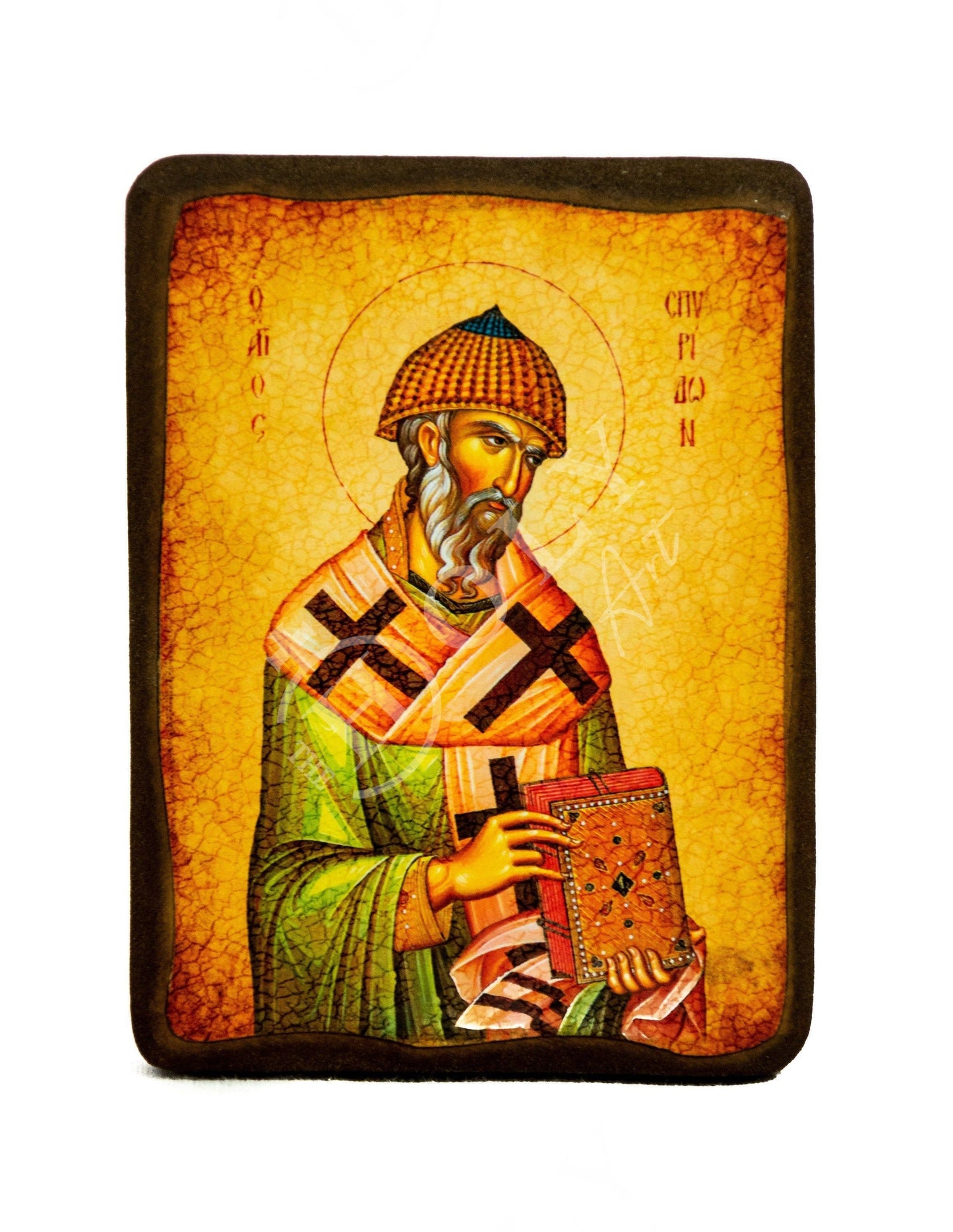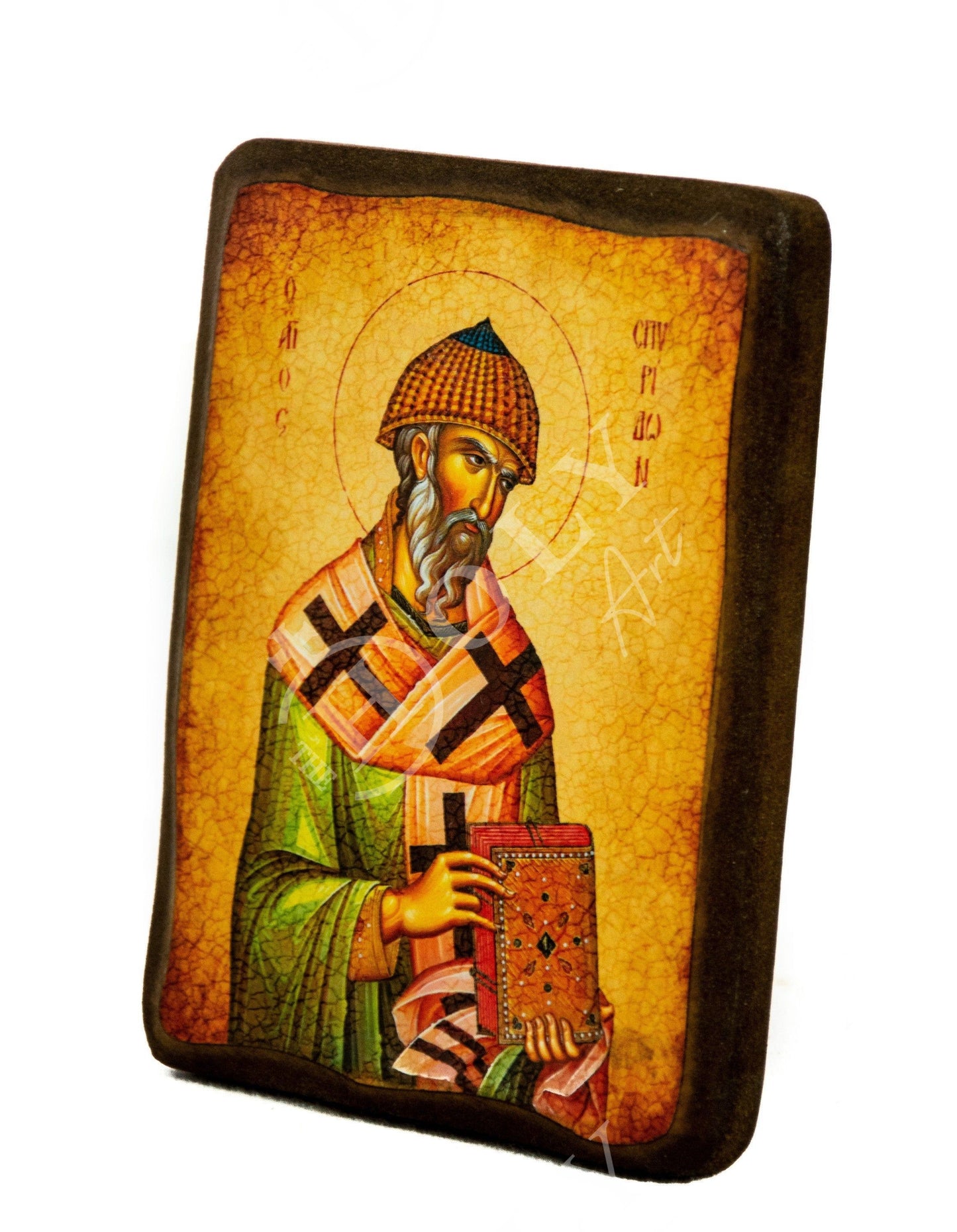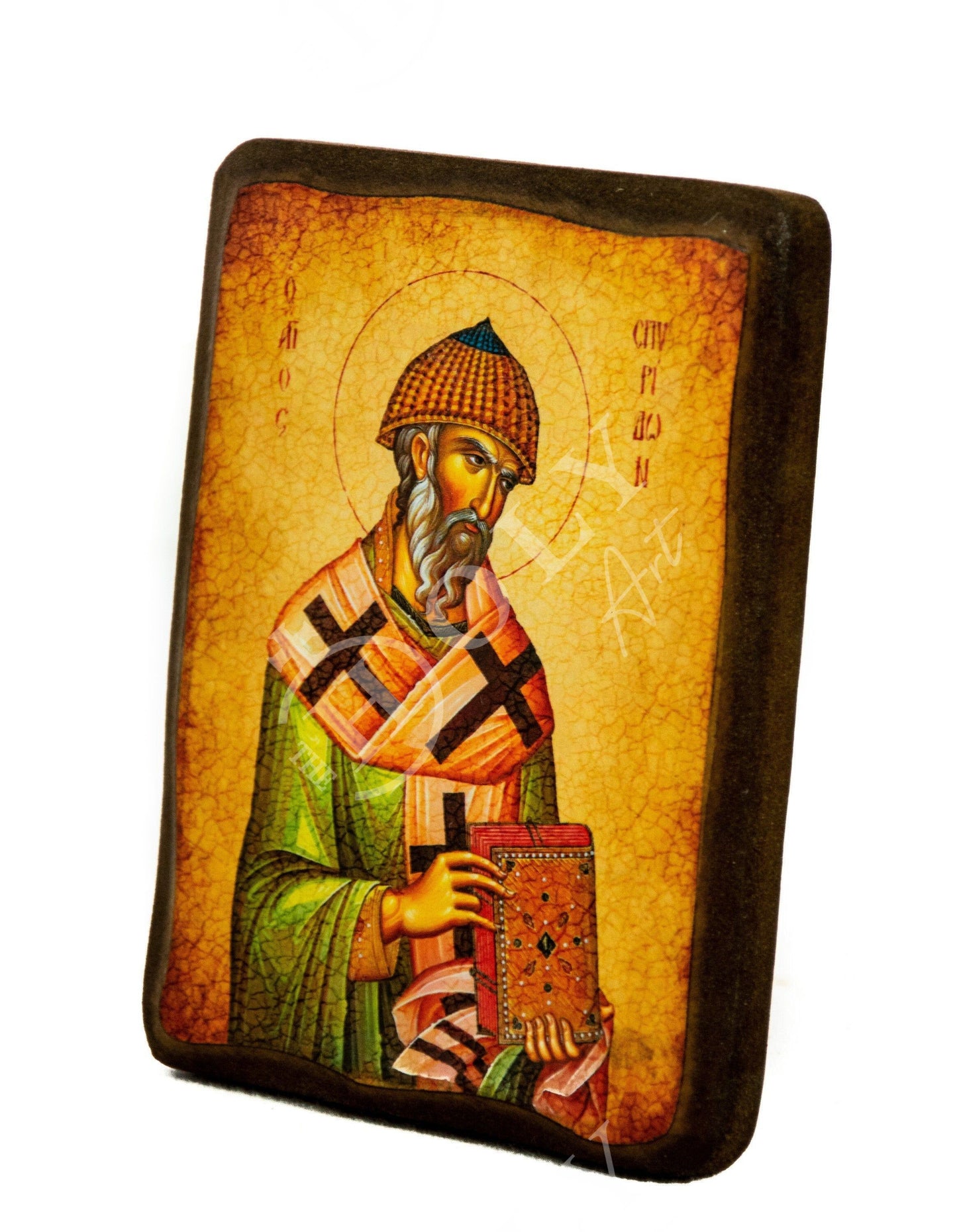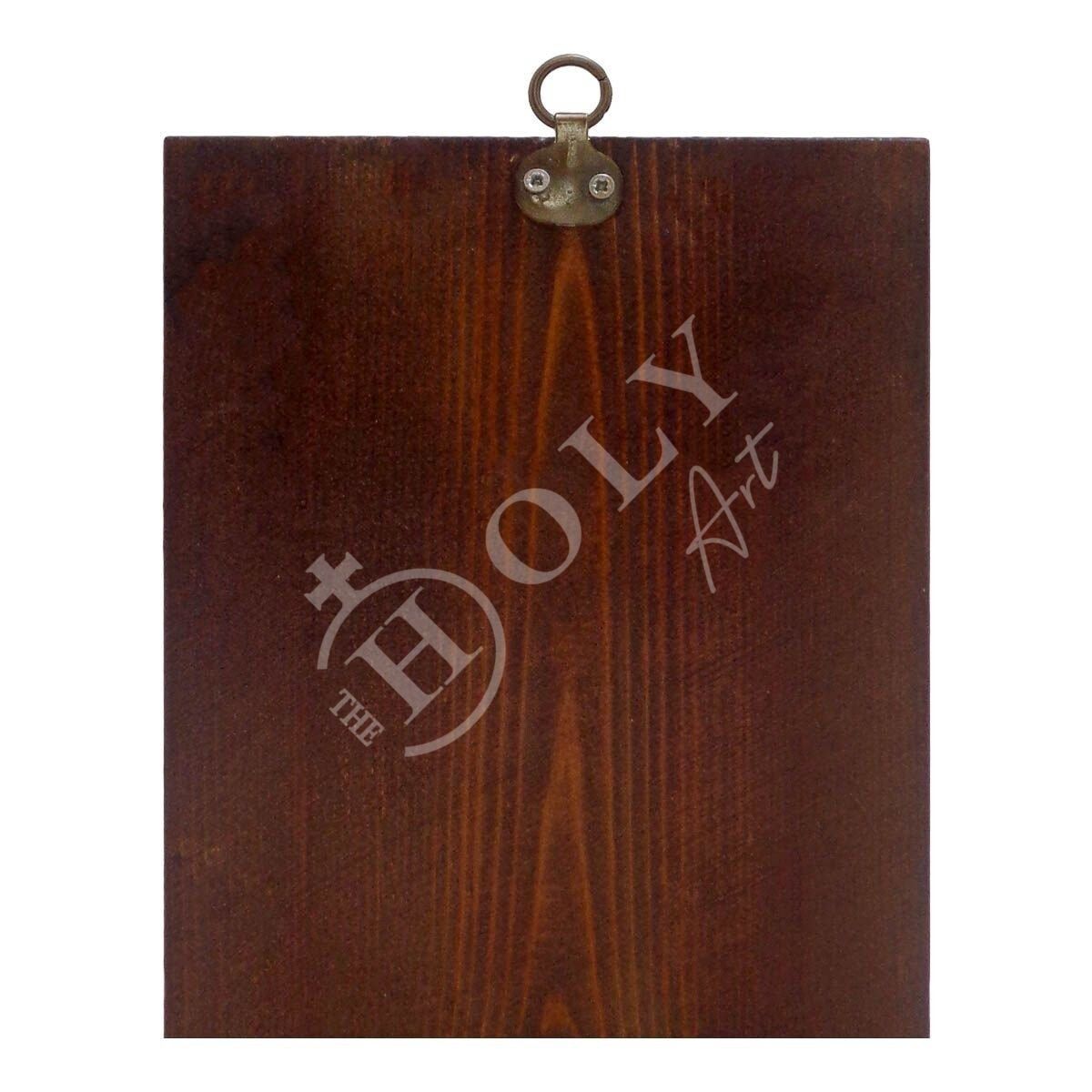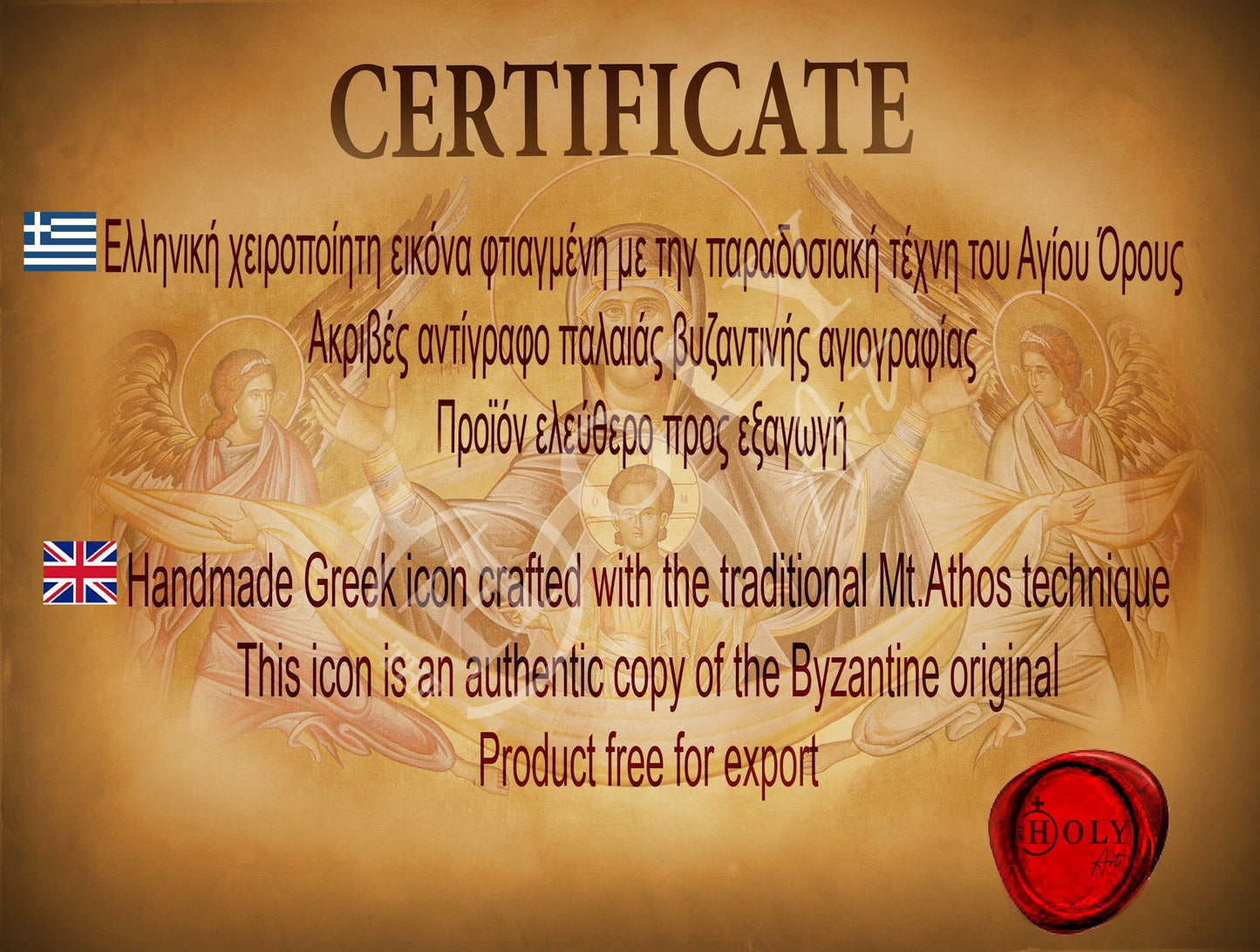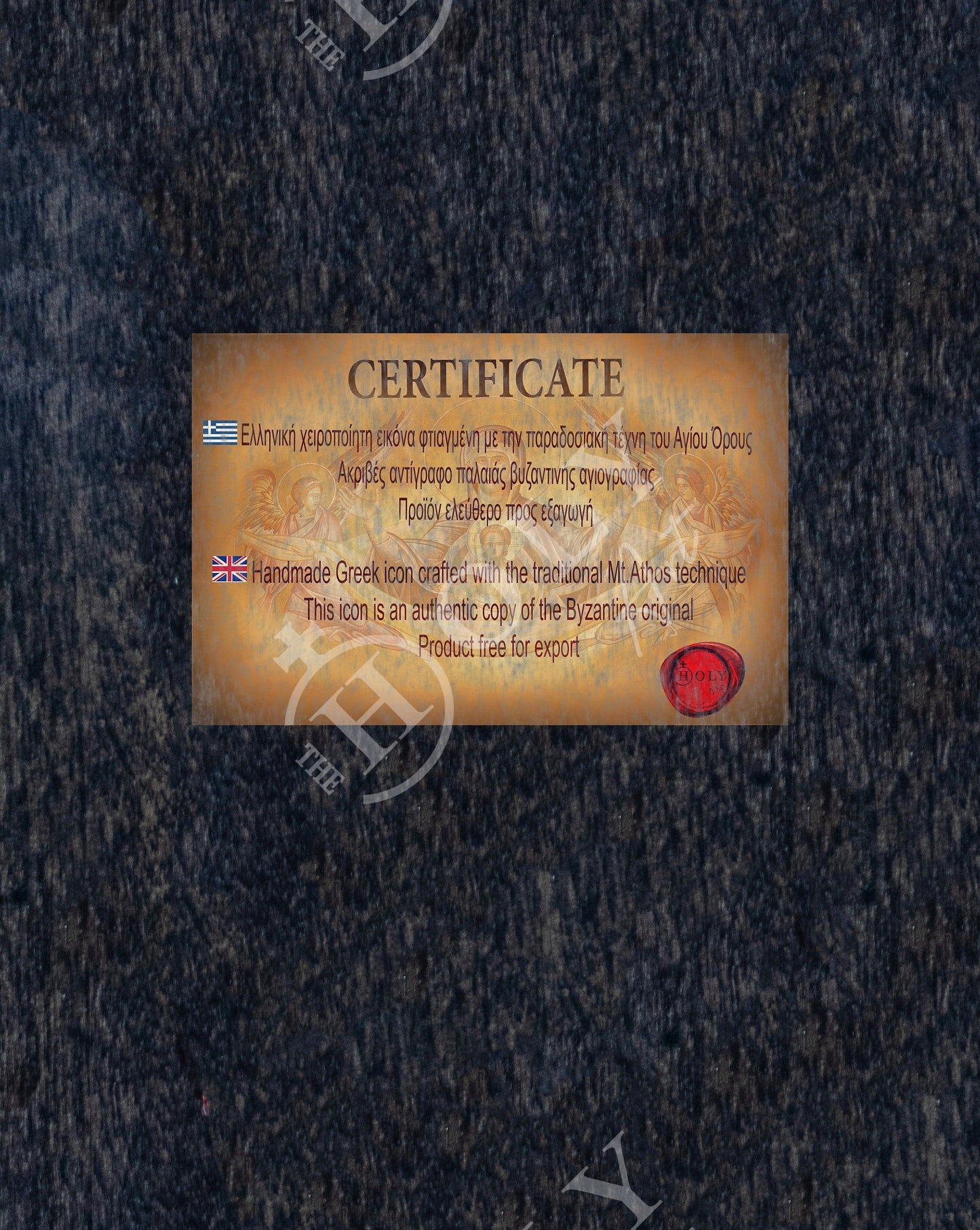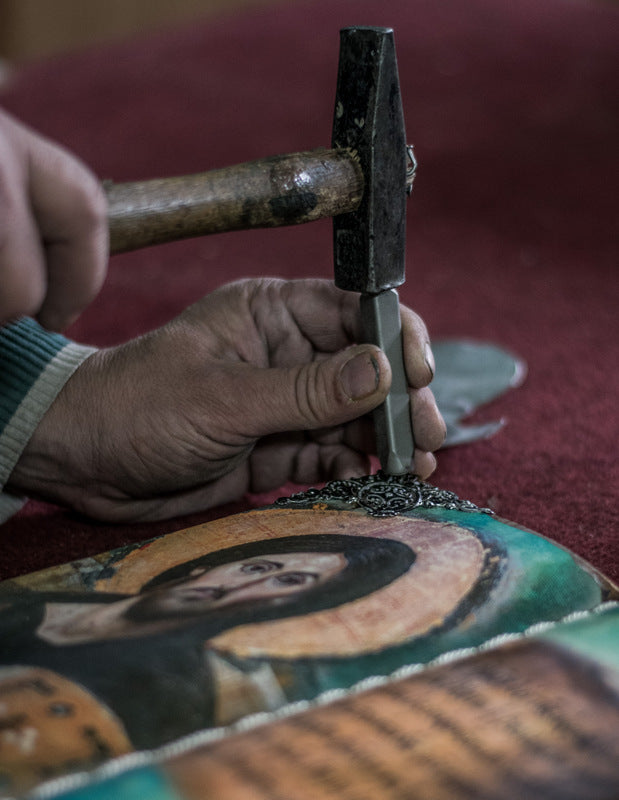 We design responsibly.
We intentionally and respectfully design our pieces to transcend passing trends. We believe in creating timeless items that will uplift your Spirit and bring you closer to Him.
"James 4:8 (NLT) says,"Come close to God, and God will come close to you. Wash your hands, you sinners; purify your hearts, for your loyalty is divided between God and the world."
About us