TheHolyArt
Regular price
$20.99 USD
Sale price
$15.99 USD
Unit price
per
Sale
Sold out
In this handmade lithography with double varnish to ensure waterproof properties and long lasting in time, we have the representation of the Synaxis of All Saints.
After Pentecost, remembering the descent of the Holy Spirit, the Church celebrates the Sunday of All Saints. This is fitting, as the Saints are the result of the Holy Spirit being given to the Apostles, the fruits of that "grain of wheat, which fell into the earth and died" (John 12:24).
The current feast of All Saints came to prominence in the 9th-century, under the patronage of Byzantine ruler Leo the Wise. Upon the death of the emperor's devout wife, Theophano, he wanted to build a church named in her honour, but was forbidden from doing so because Theophano was not a canonized saint. Instead, Leo dedicated the church to "all saints", therefore including the pious Theophano among their number. There was already a day dedicated to the Christian martyrs. The patronal day for Leo's All Saints church became this day, and the celebrations expanded to commemorate not just the martyrs, but all righteous Christians who were glorified in Heaven. Theophano, as it happens, eventually was counted among the Saints, and her feast day is the 16th of December.
The icons for this feast developed from the 9th-century onwards, and do not vary much. The setting of the icon is Paradise, identifiable by the abundance of trees and shrubbery. In the bottom-left of the icon is Abraham holding a righteous soul to his chest, which also identifies the place as Paradise: the Bosom of Abraham is a name given to the place where the righteous dead rest until Judgement Day (Lk 16:19-31). To the right of the icon is Jacob, holding the "Twelve Tribes" in a cloth, whilst in the centre is Dismas the penitent thief who was told by Christ on the cross that "this day you will be with me in paradise" (Lk 23:39-43). These figures at the bottom of the icon can be seen to re
Share
View full details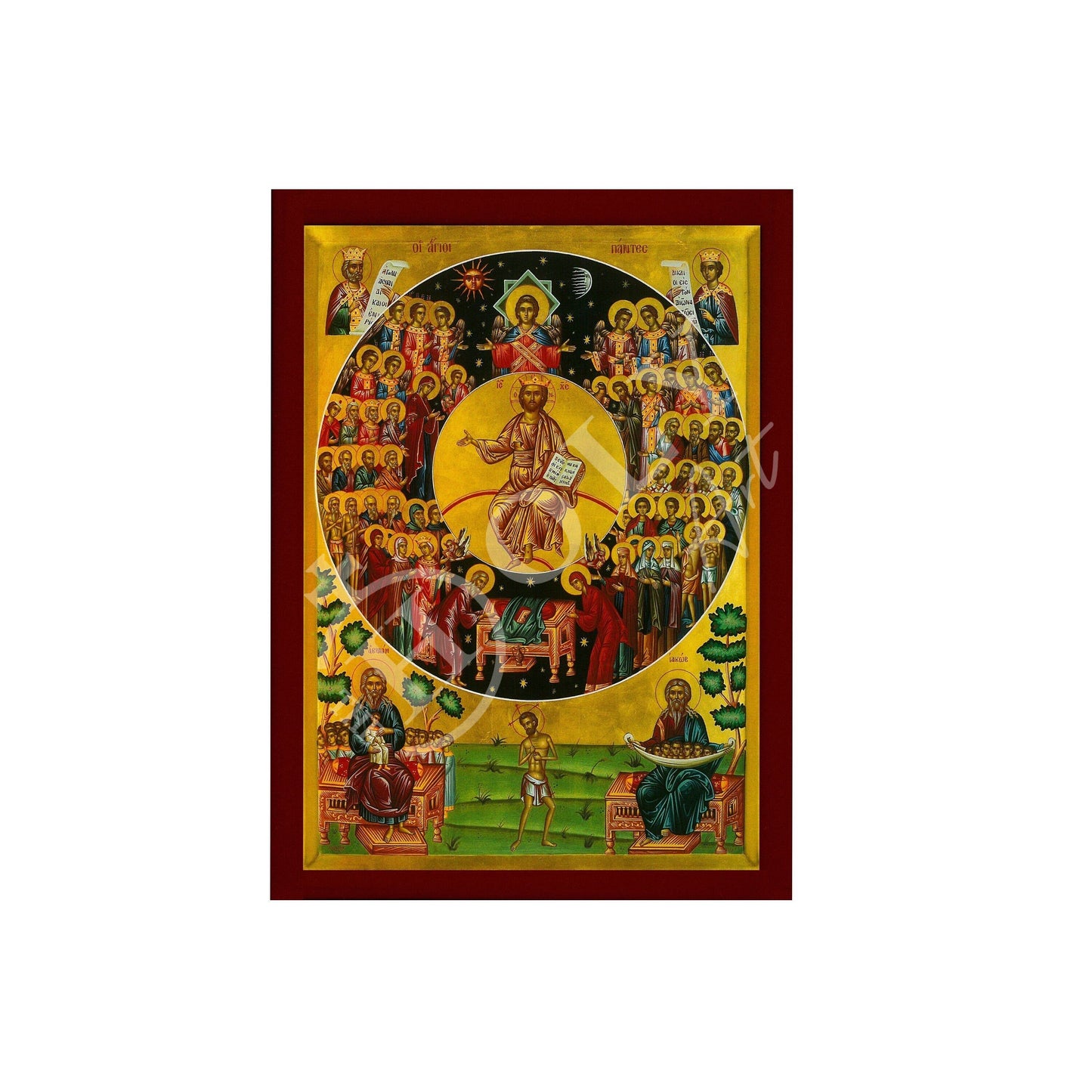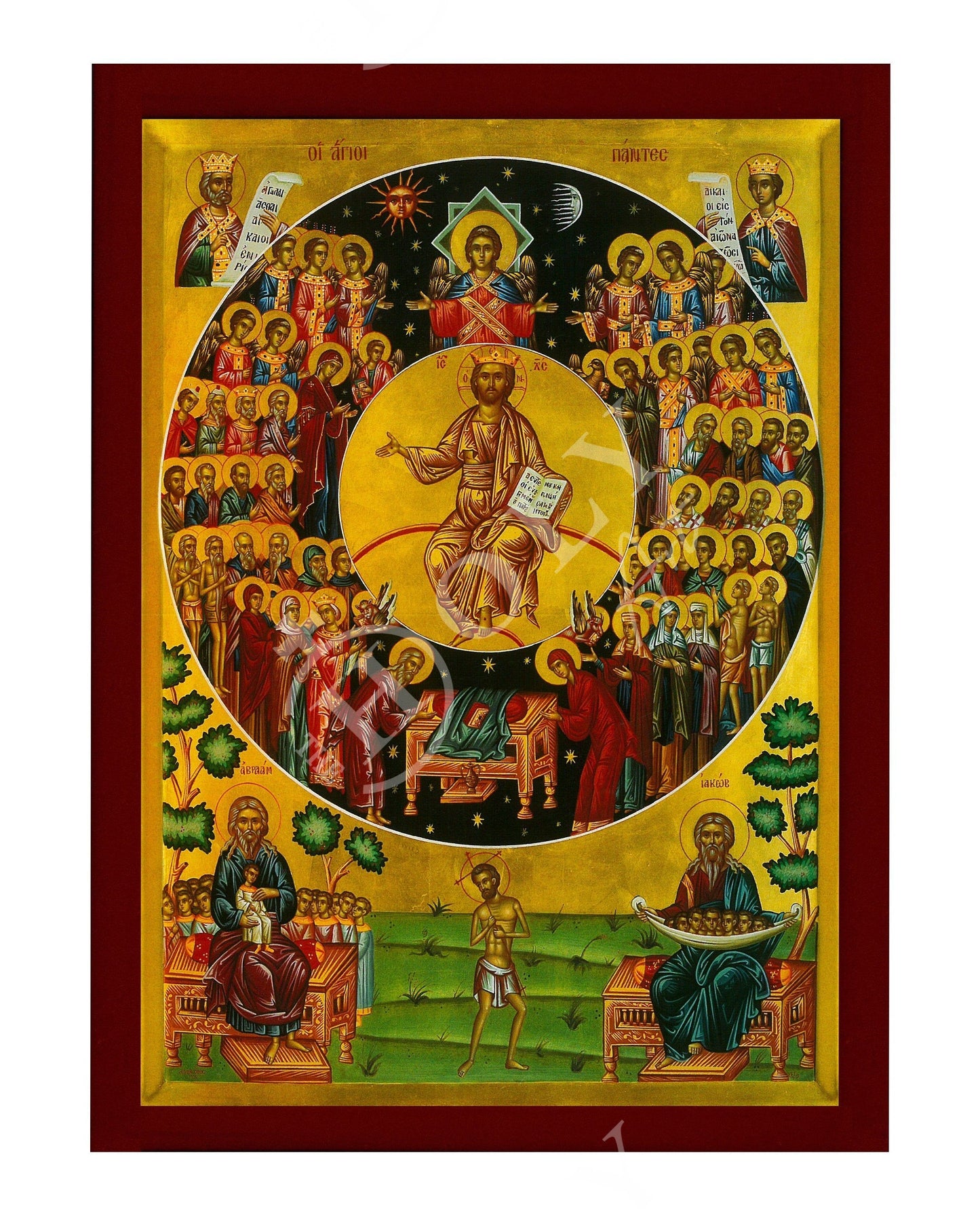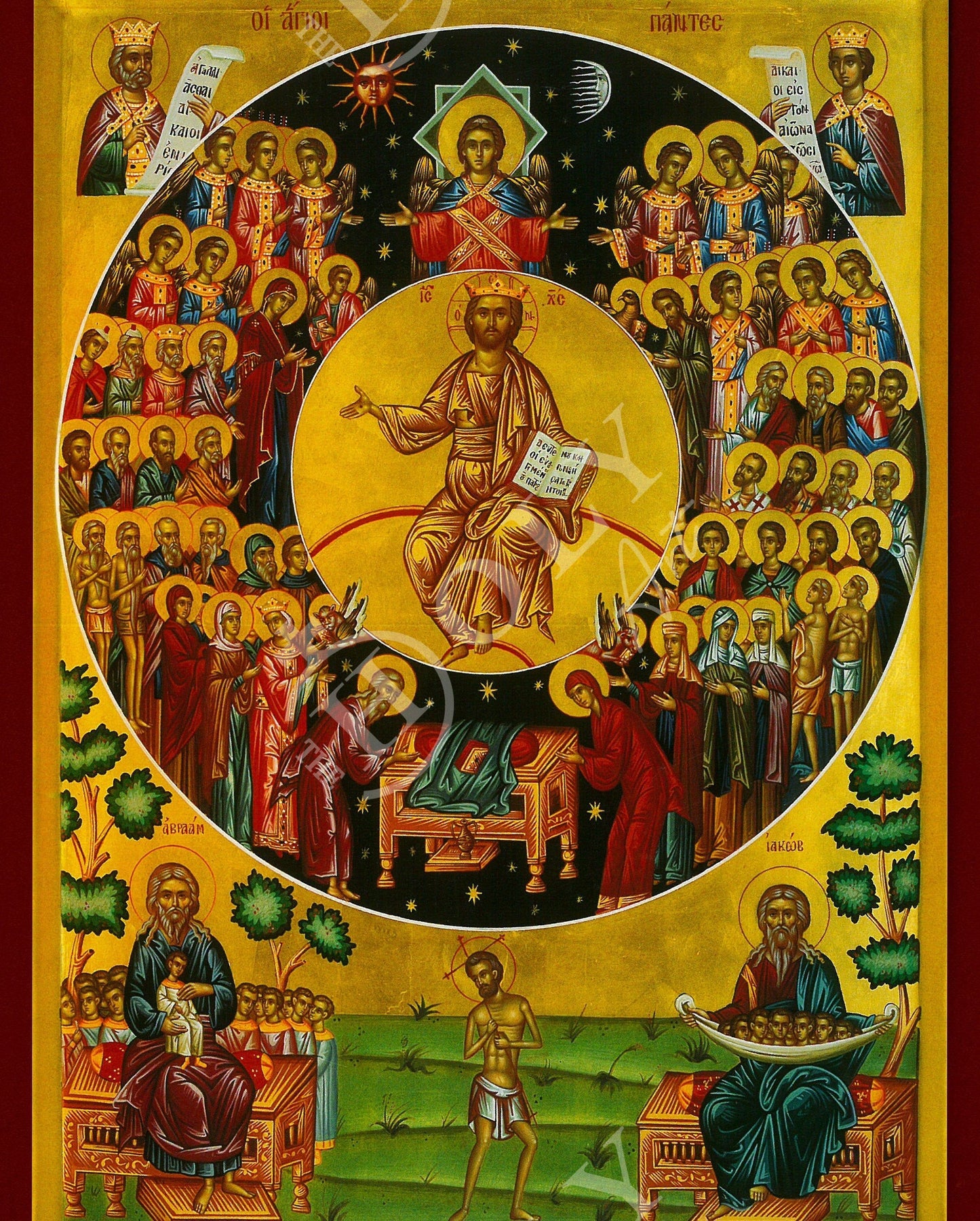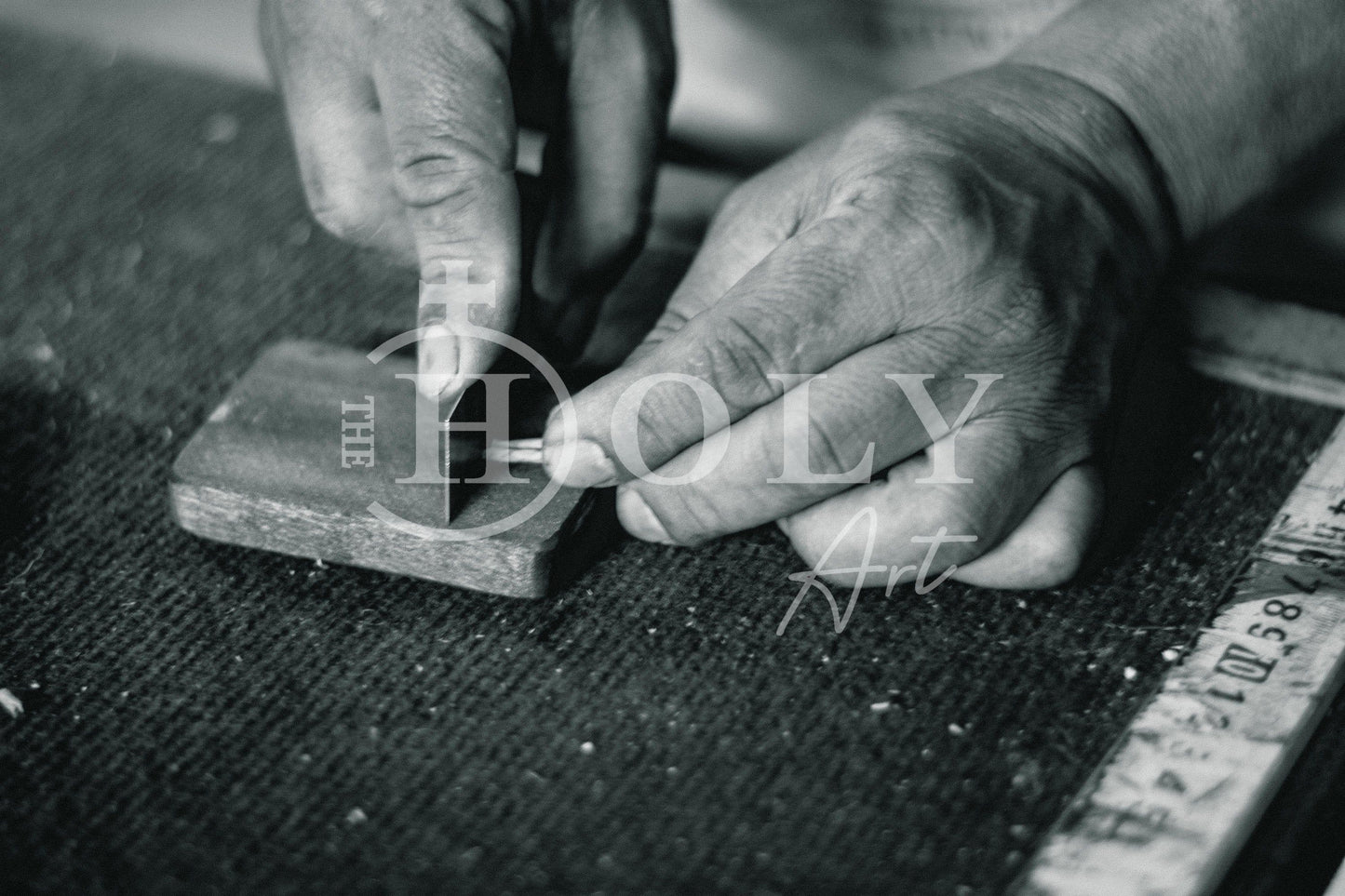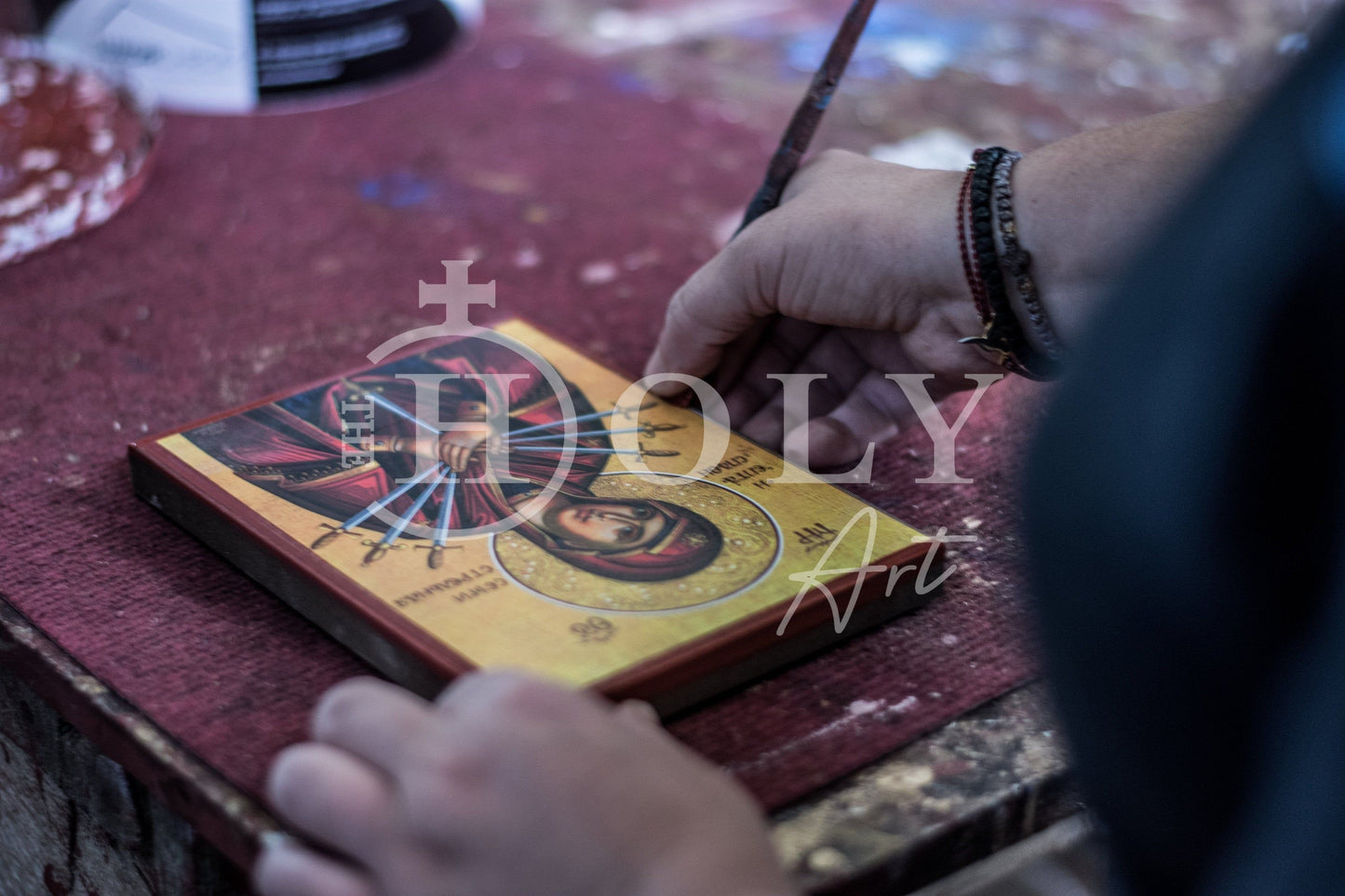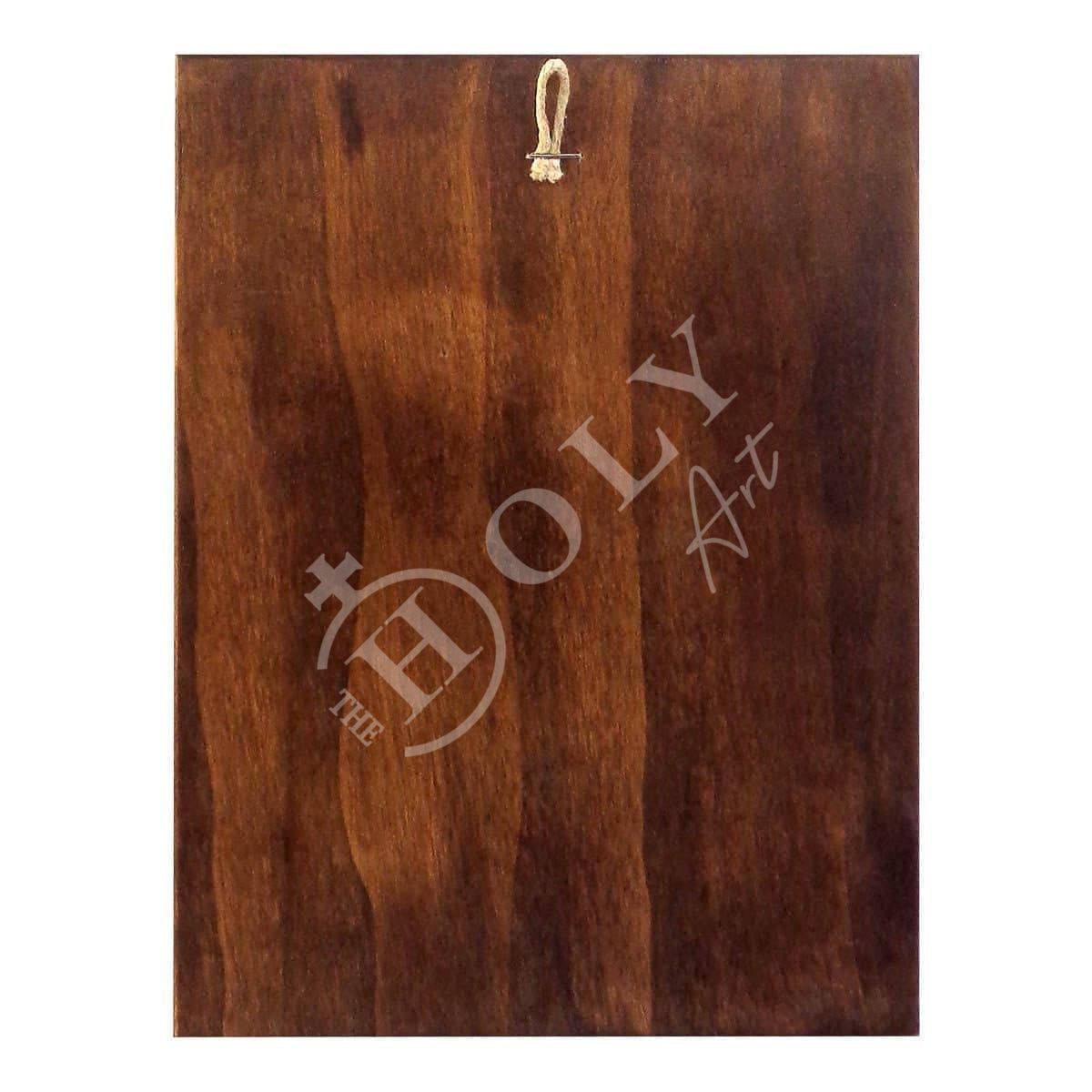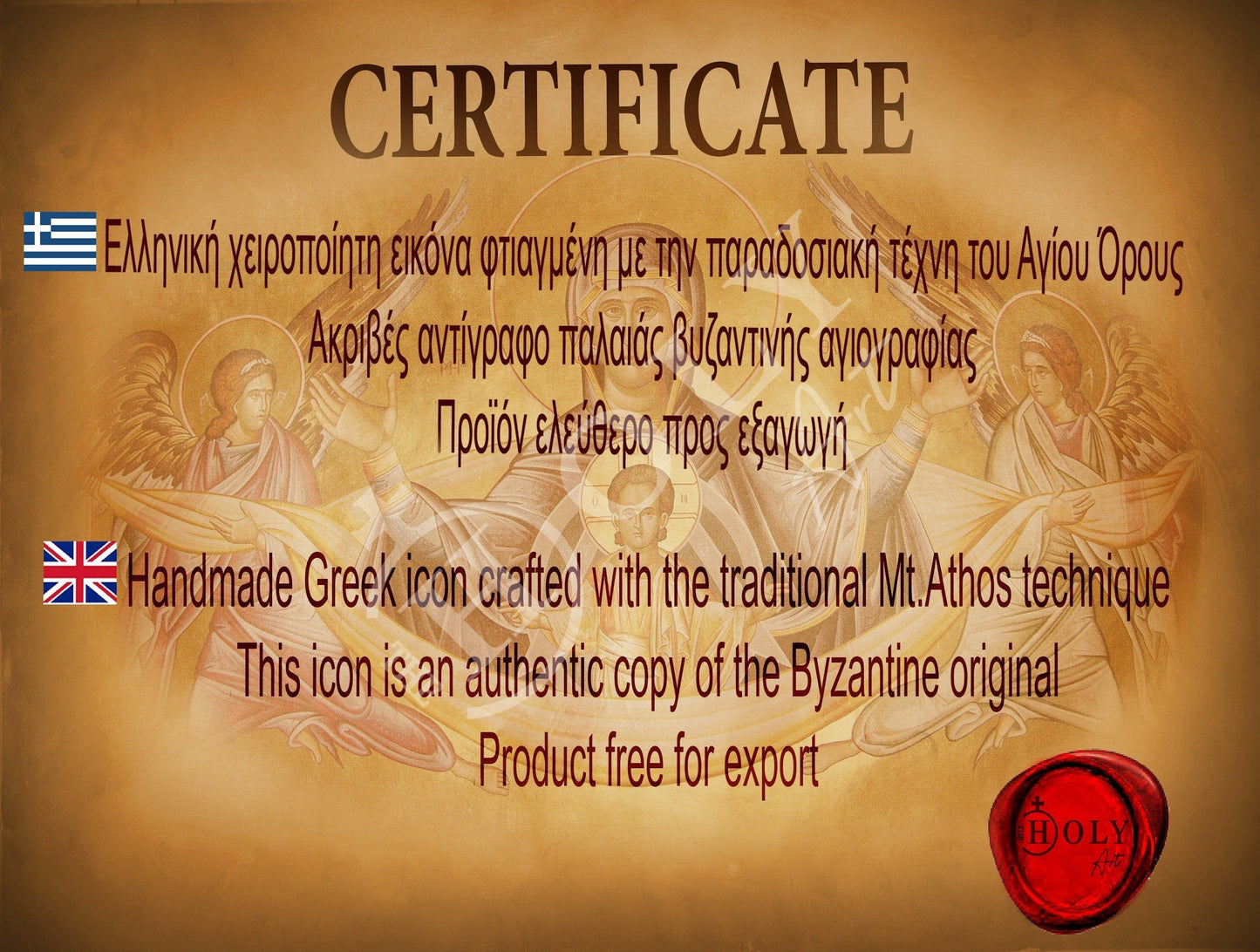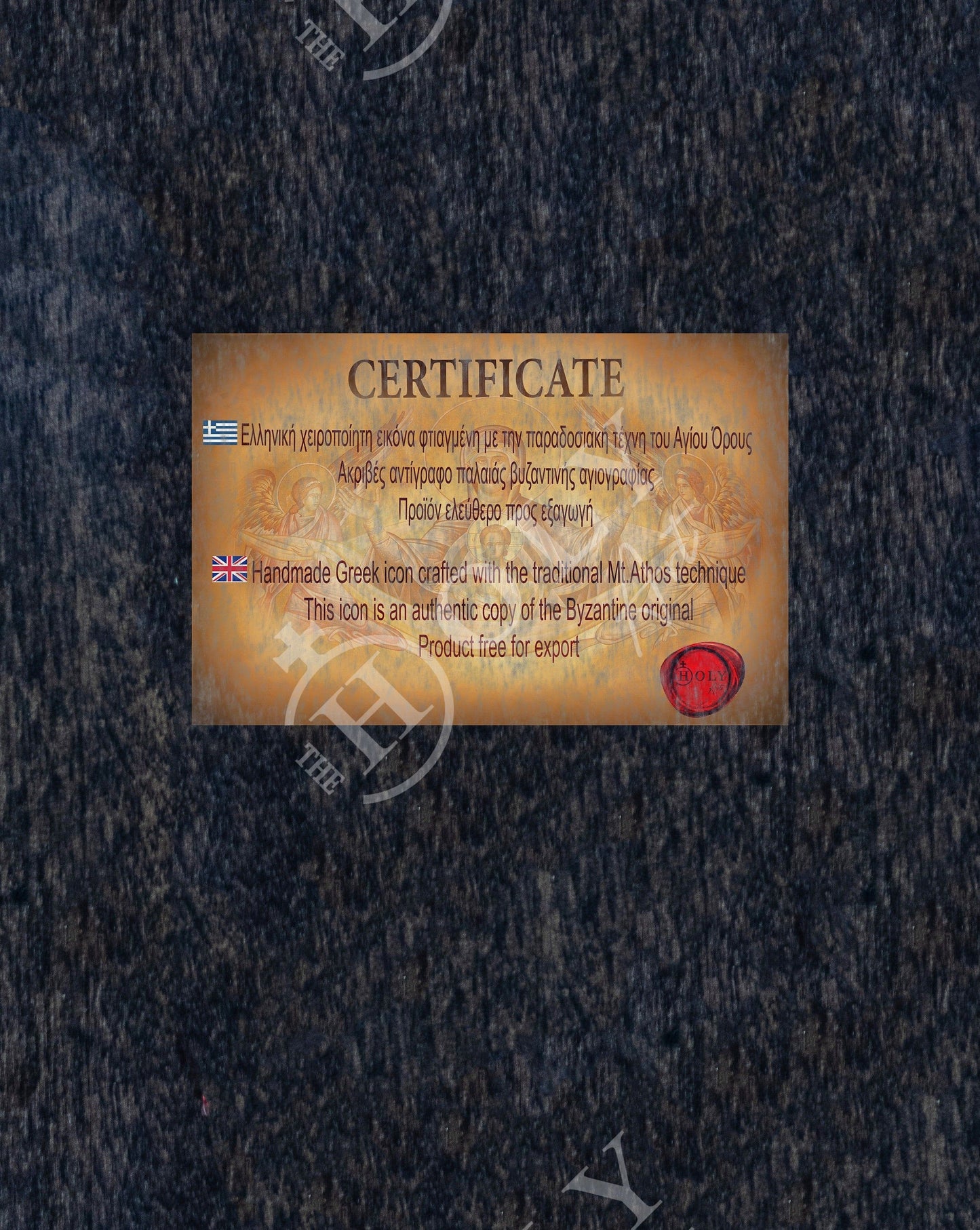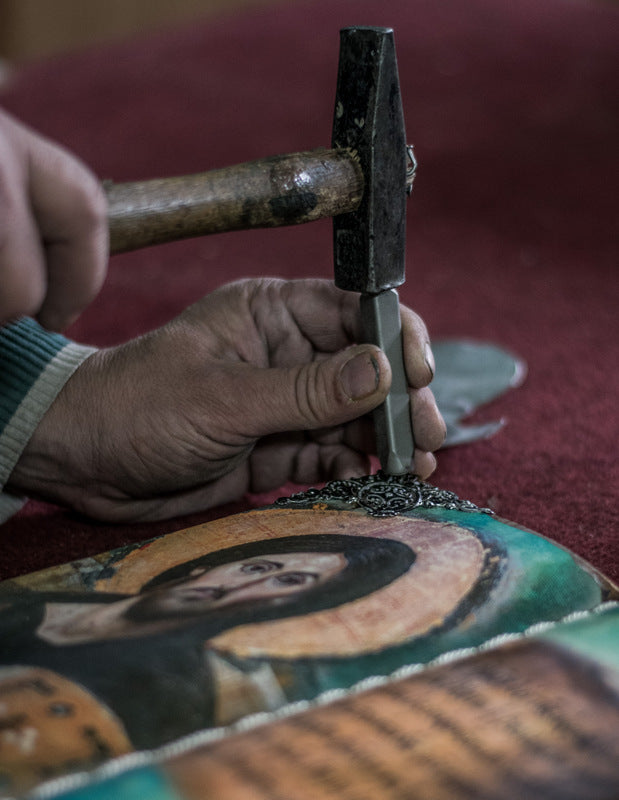 We design responsibly.
We intentionally and respectfully design our pieces to transcend passing trends. We believe in creating timeless items that will uplift your Spirit and bring you closer to Him.
"James 4:8 (NLT) says,"Come close to God, and God will come close to you. Wash your hands, you sinners; purify your hearts, for your loyalty is divided between God and the world."
About us