TheHolyArt
Regular price
$124.59 USD
Sale price
$88.99 USD
Unit price
per
Sale
Sold out
A wonderful serigraphy icon with pure Silver 925* with high quality pine wood depicting Virgin Mary / Panagia Axion Esti. This is an exact copy of a Byzantine hagiography. Panagia Axion Estin (Greek: Άξιον εστίν, Slavonic: Достóйно éсть, Dostóino yesť), or 'It is Truly Meet', the name given to the icon of the Virgin Mary before which, according to tradition, the hymn of Axion Estin was revealed.
It stands in the high place of the altar (sanctuary) of the katholikon (main church) of Karyes on Mount Athos.[1]
According to tradition, an elder and his disciple lived in in a cell on Mount Athos. One Saturday night the elder left to attend the All-Night Vigil in the Protaton of Karyes. He told his disciple to chant the service alone. That evening an unknown monk who called himself Gabriel, came to the cell, and they began the Vigil together.
During the ninth ode of the canon (the Magnificat), the disciple began to sing "My soul magnifies the Lord..." with the Irmos of St. Cosmas the Hymnographer (October 14), "More honorable than the Cherubim..." The stranger sang the next verse, "For He has regarded the low estate of His handmaiden..." Then he chanted something the disciple had never heard before, "It is truly meet to bless Thee, O Theotokos, ever-blessed and most pure, and the Mother of our God." Then he continued with, "More honorable than the Cherubim..."[2]
When the disciple asked the visiting monk to write the words of the new hymn down, he took a roof tile and wrote on it with his finger, as though the tile were made of wax. The disciple knew then that this was no ordinary monk, but the Archangel Gabriel. At that moment the angel disappeared, but the icon of the Mother of God continued to radiate light for some time afterward.
The Eleousa ("merciful") icon of the Virgin Mary, before which the hymn "It Is Truly Meet" was first chanted, was transferred to the katholikon (main church) at Kary
Share
View full details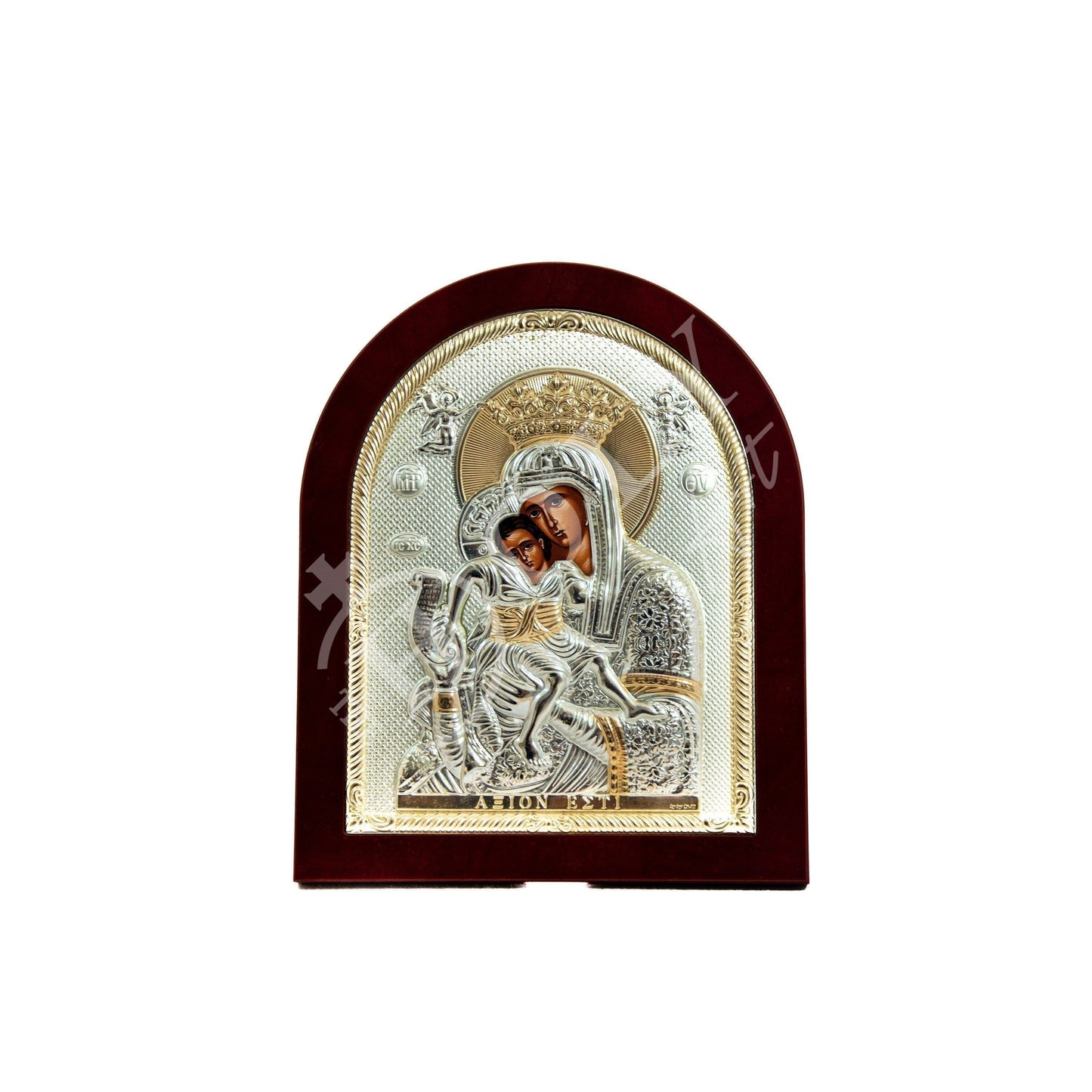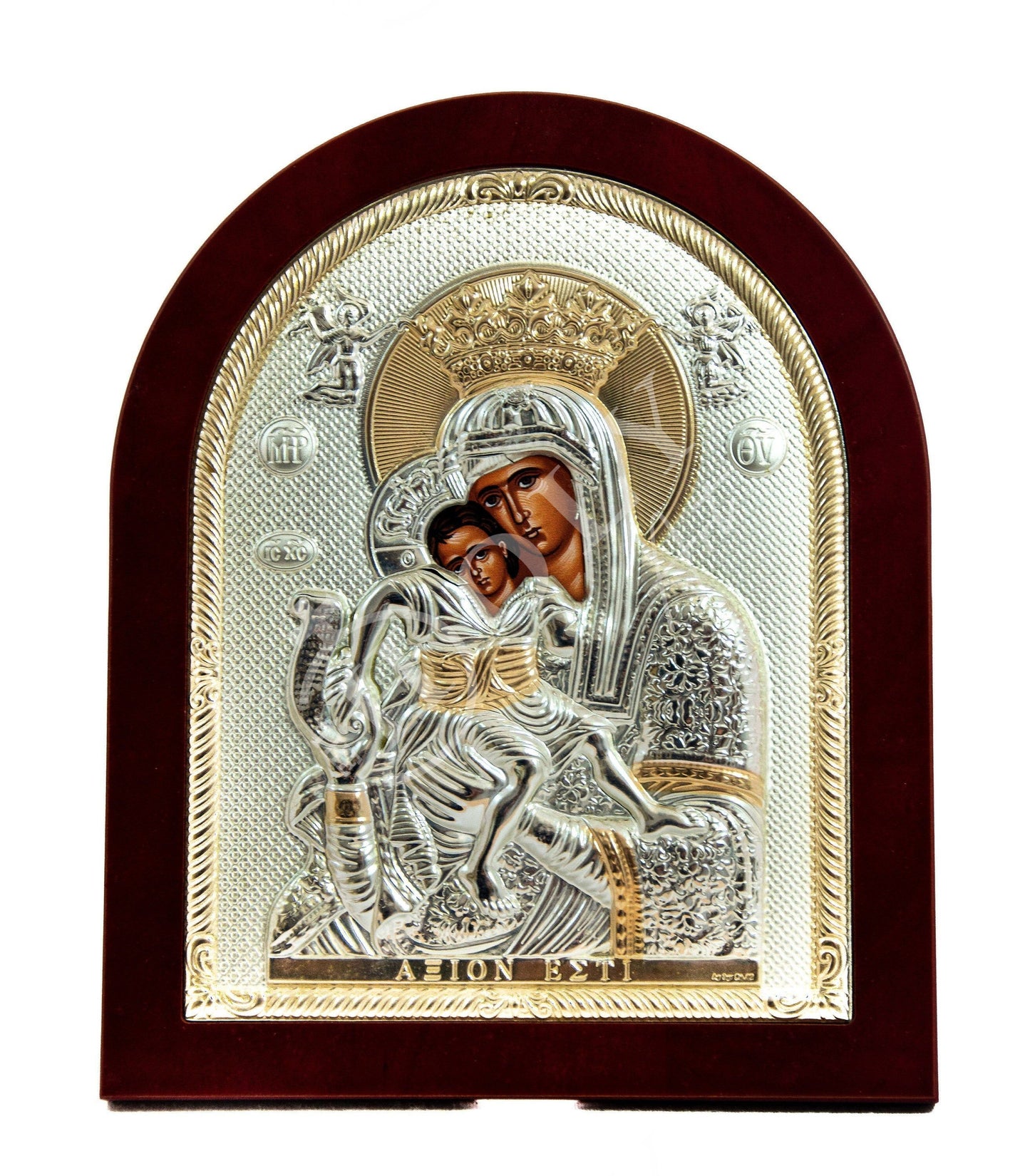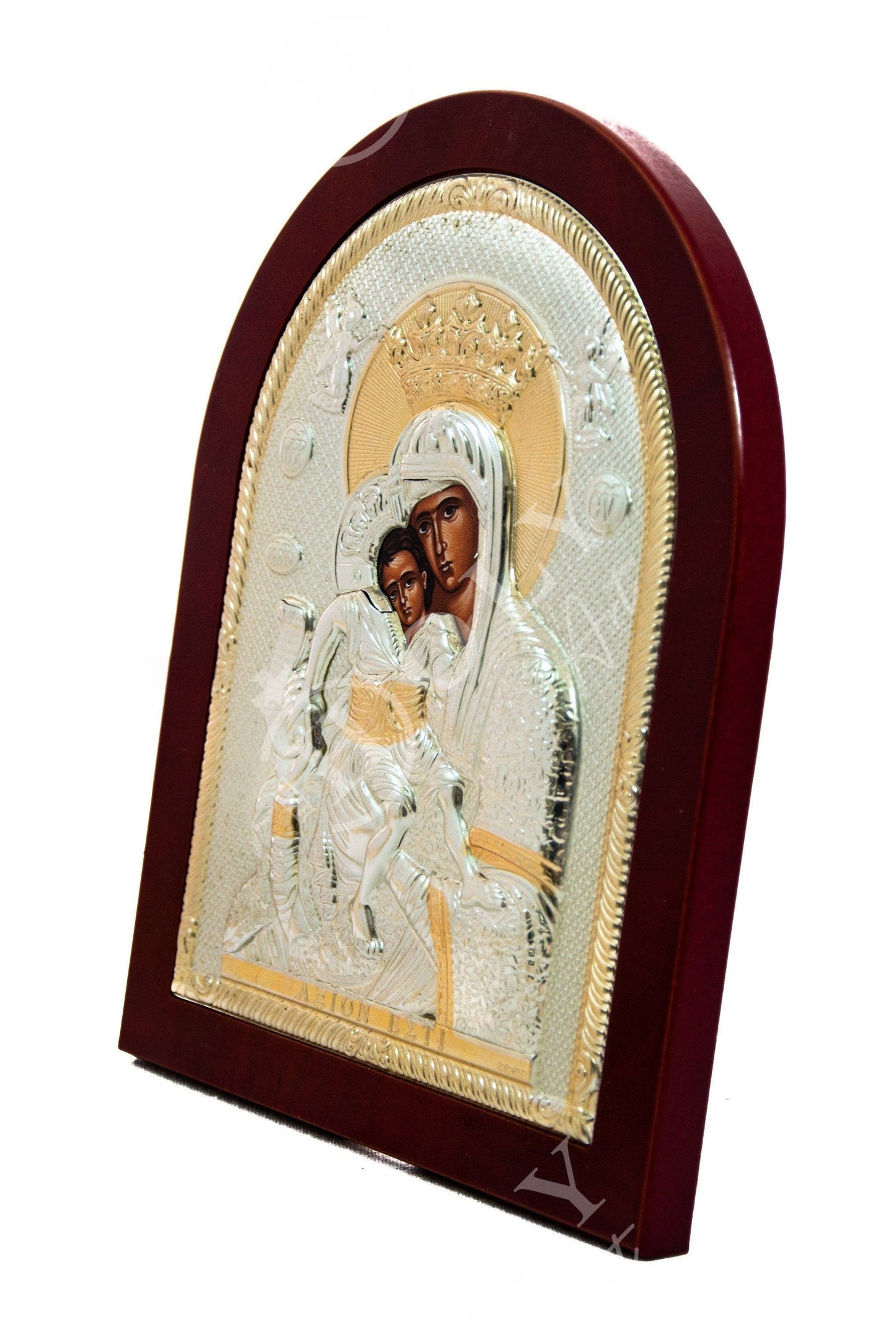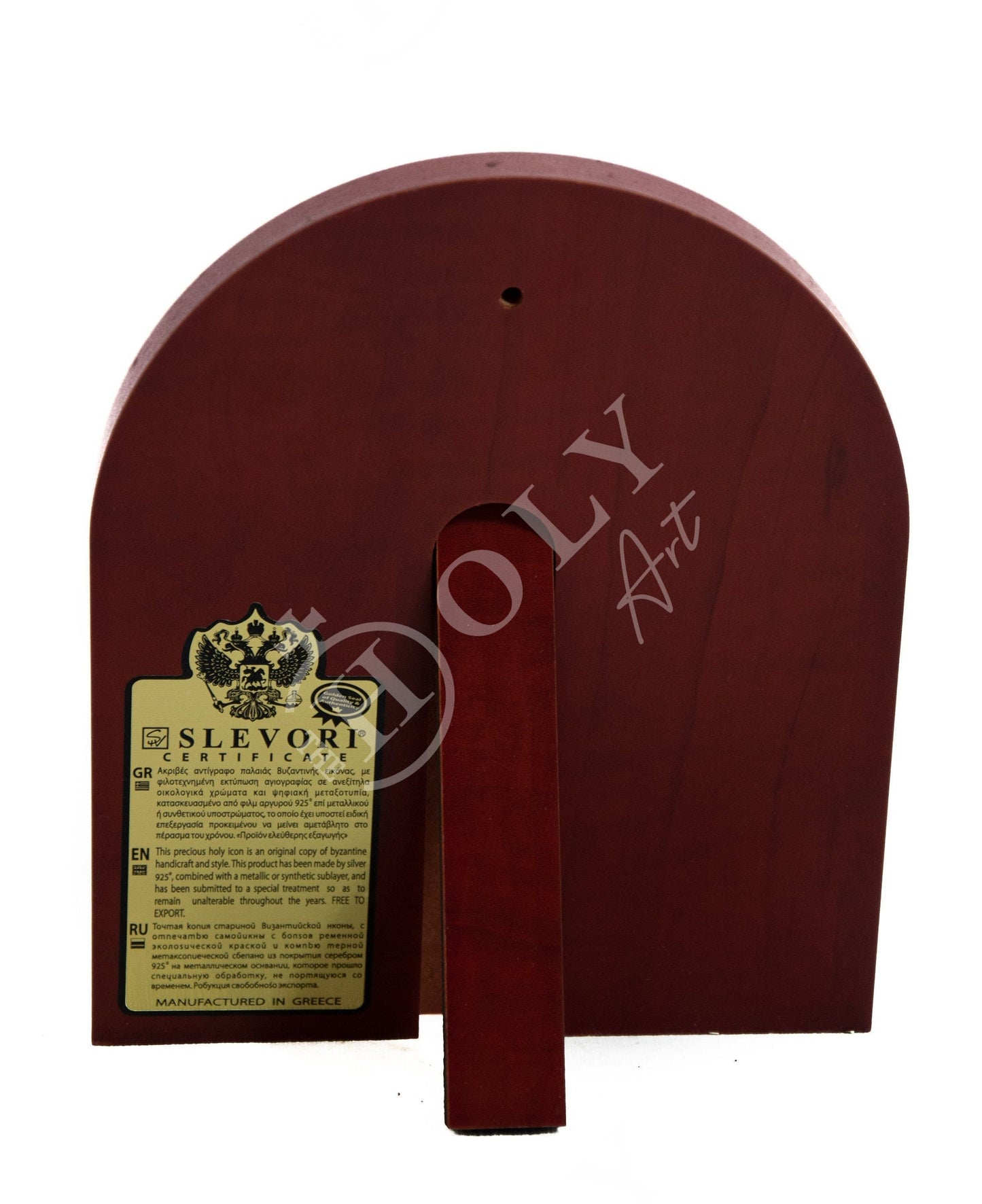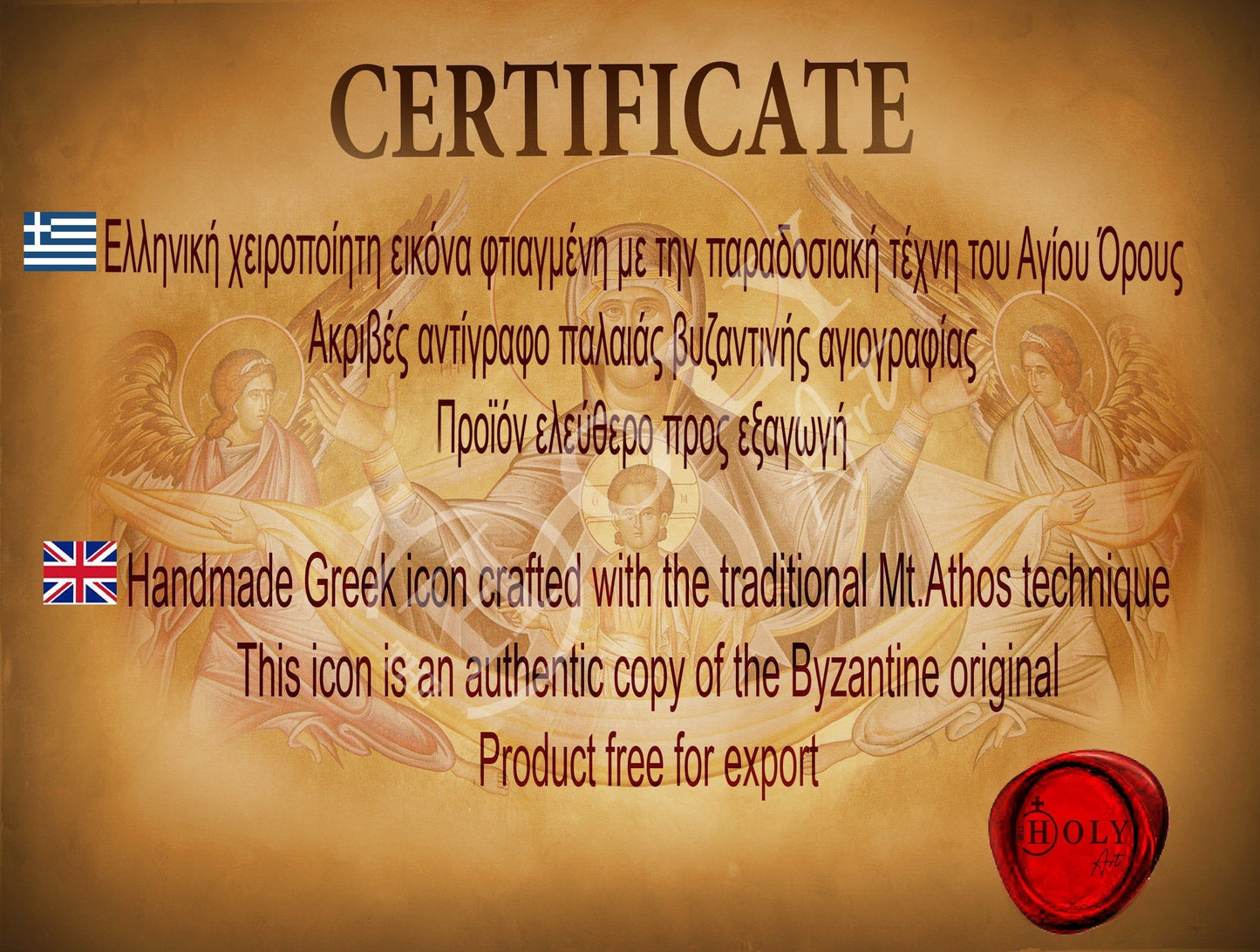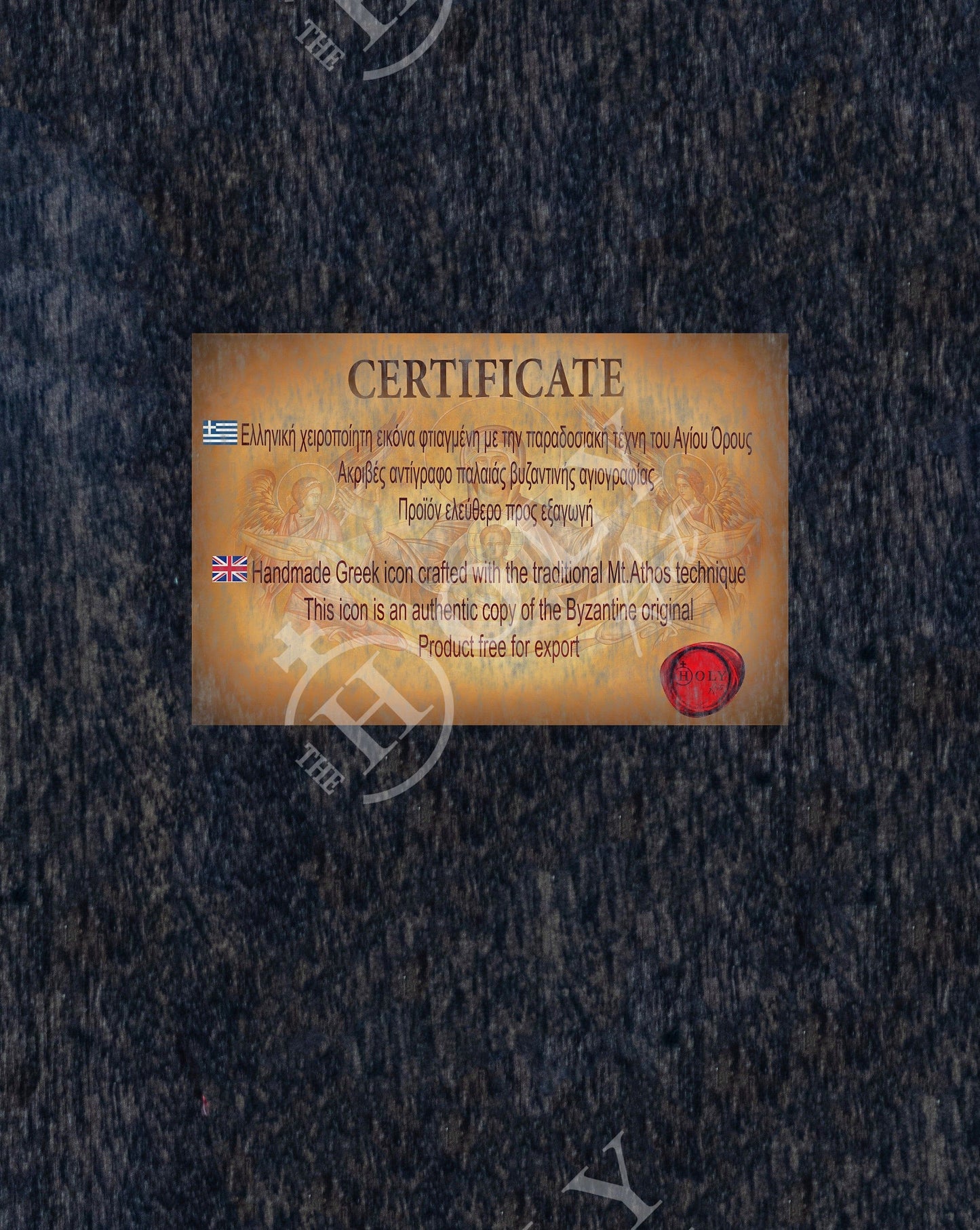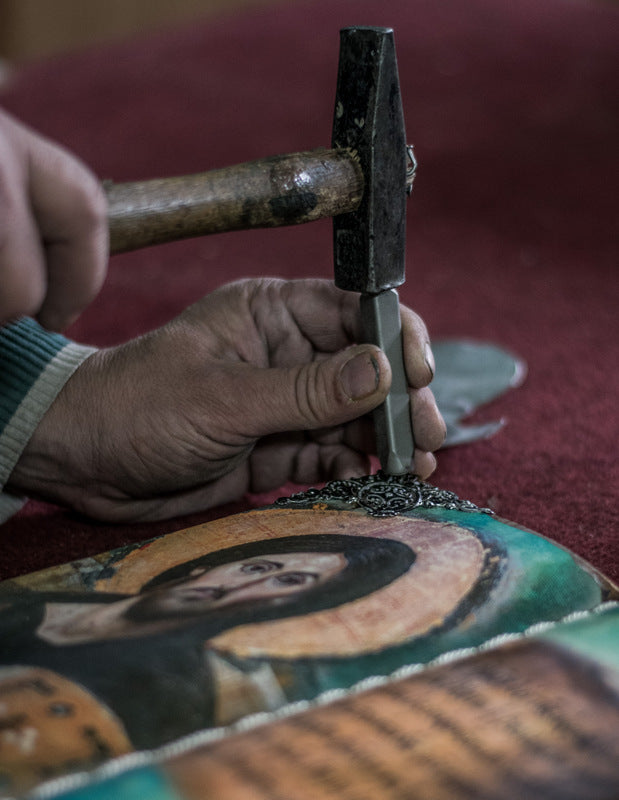 We design responsibly.
We intentionally and respectfully design our pieces to transcend passing trends. We believe in creating timeless items that will uplift your Spirit and bring you closer to Him.
"James 4:8 (NLT) says,"Come close to God, and God will come close to you. Wash your hands, you sinners; purify your hearts, for your loyalty is divided between God and the world."
About us