TheHolyArt
Regular price
$20.99 USD
Sale price
$15.99 USD
Unit price
per
Sale
Sold out
A wonderful lithography with a varnish layer and high quality paint depicting Virgin Mary / Panagia Myrtidiotissa. An icon aesthetically upgraded with collective value due to the handmade artificial ageing it has undergone. This is an exact copy of a Byzantine hagiography.
On September 24, 40 days after the Dormition of Virgin Mary, the Greek Orthodox Church celebrates Panagia Myrtidiotissa, the holy icon of Our Lady on Kythera that, according to legend, has miraculous properties.
Panagia Myrtidiotissa means Our Lady of the Myrtle — the name comes from Greek Orthodox traditions which speak of a holy icon that was found by a shepherd in a myrtle bush. Virgin Mary appeared to the shepherd 40 days after her Dormition and told him to search for the icon and that every time he would look for it, he would find it in the same place. As the shepherd kneeled to pray, he turned around and found it inside the myrtle and took it home.
The next day, when the shepherd woke up, the holy icon was missing. He went back to the myrtle and found it there. He took it home and the same thing happened the next day. So the man realized that he should leave the holy icon where he found it, inside the myrtle bush, and that it should not be removed again.
According to tradition, the icon was found in 1160, or in the 15th century. The legend was incorporated on the icon itself, in its lower part, by artist Nikolaos Theophilos in 1837. The holy icon of Panagia Myrtidiotissa is treasured by Kythera residents, Greek Orthodox Christians across the country and diaspora Greeks as well.
The Virgin Mary is the Theotokos, the mother of Jesus Christ, the Son and Word of God. She conceived by the power of the Holy Spirit. She was cared for by her betrothed husband, Joseph, who took the child and his mother into his home as his own. One very strong tradition in the Orthodox Church holds that the birth of Jesus was also miraculous and left Mary's virginity in
Share
View full details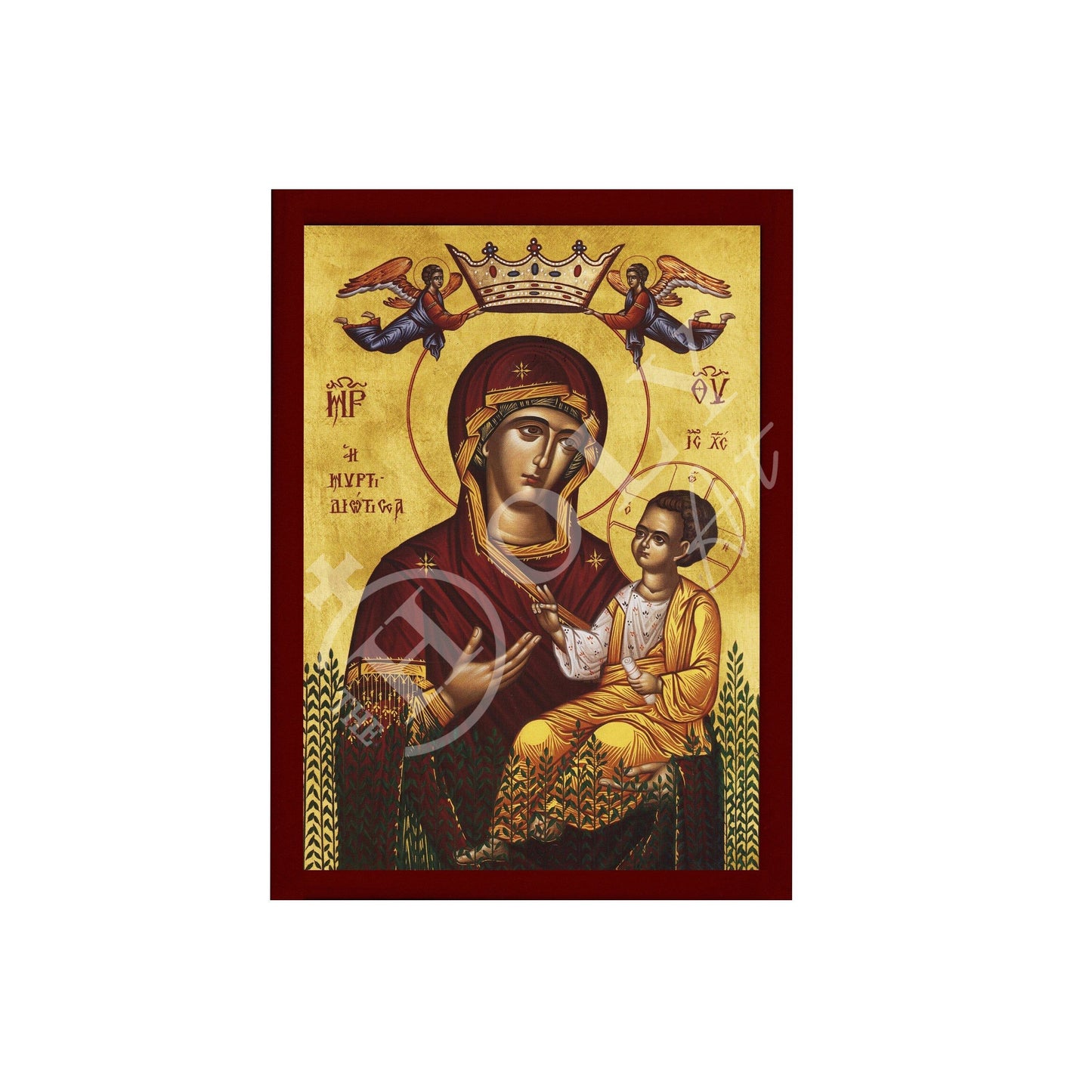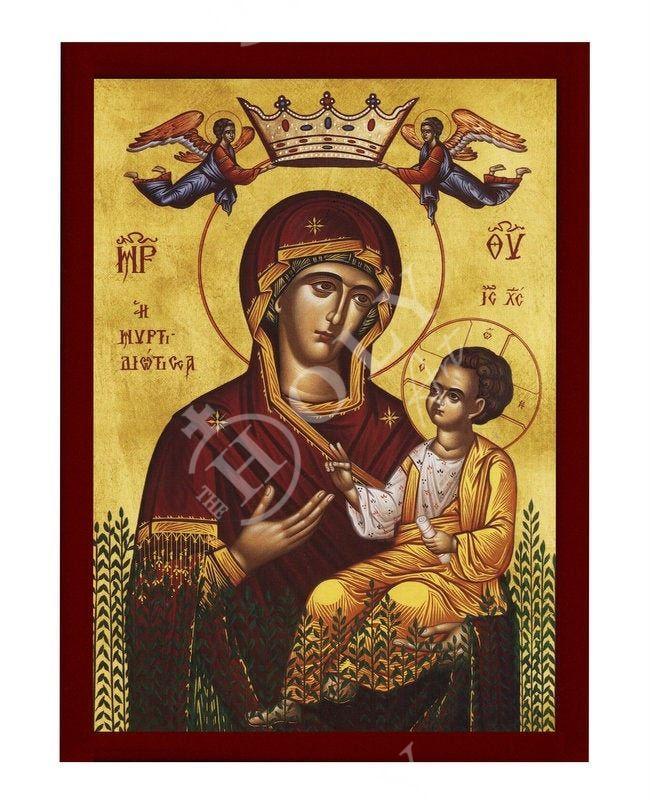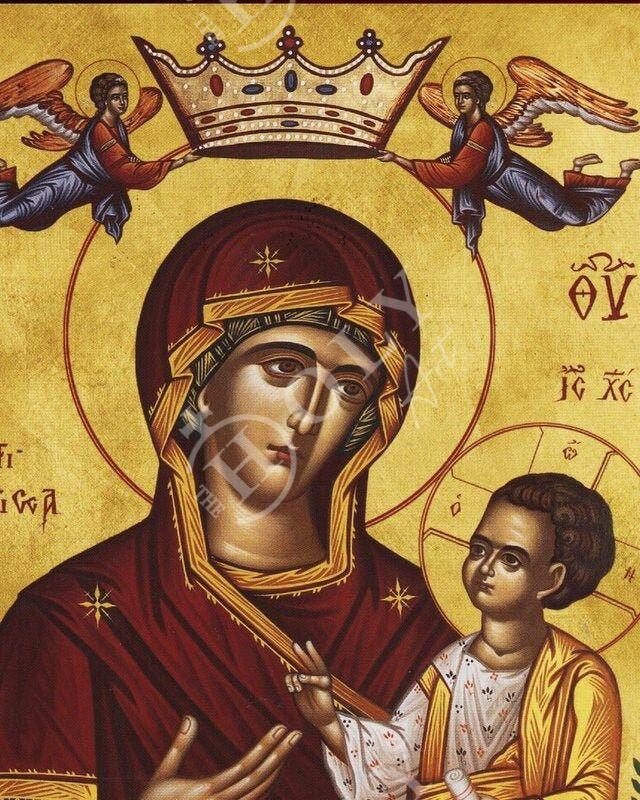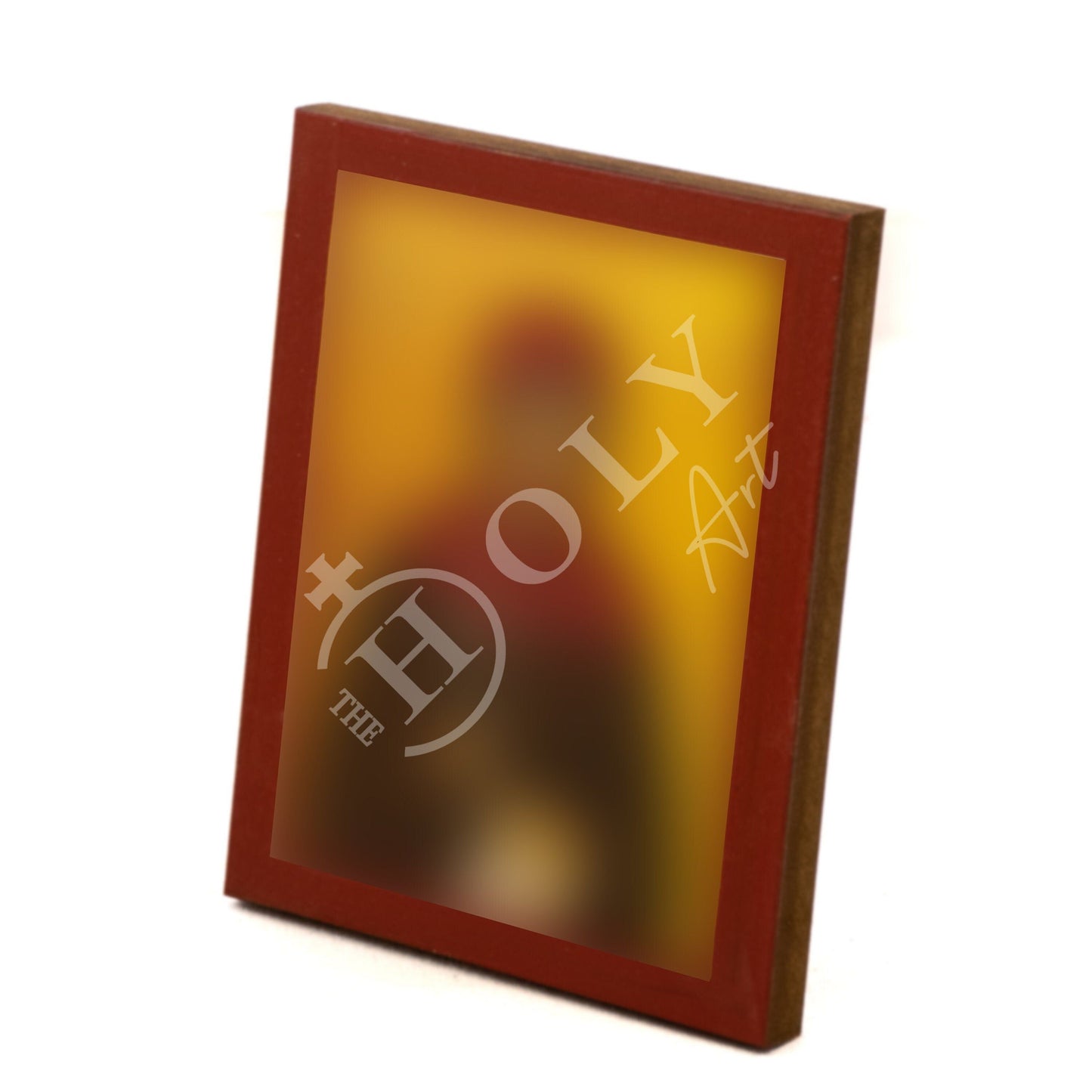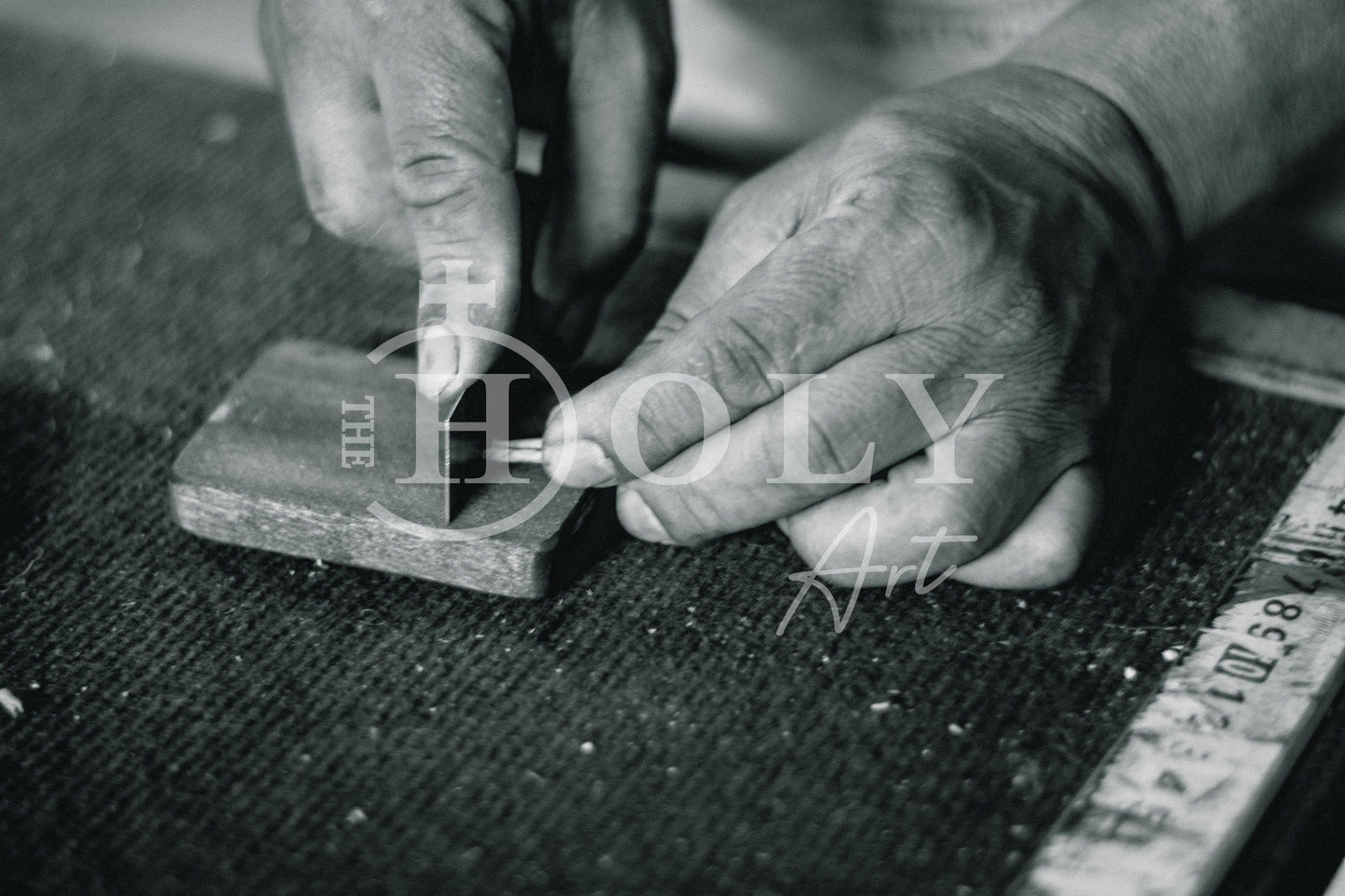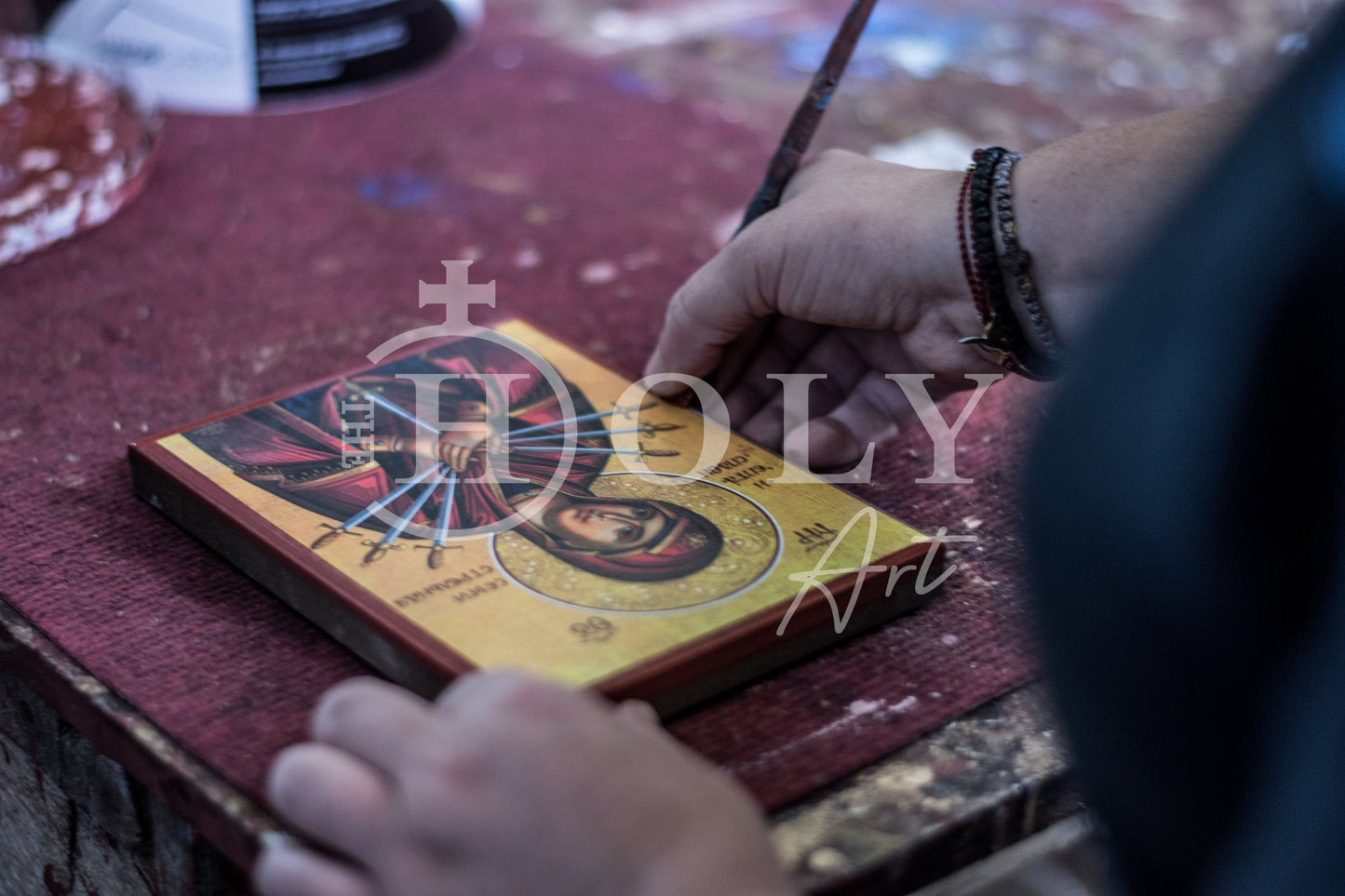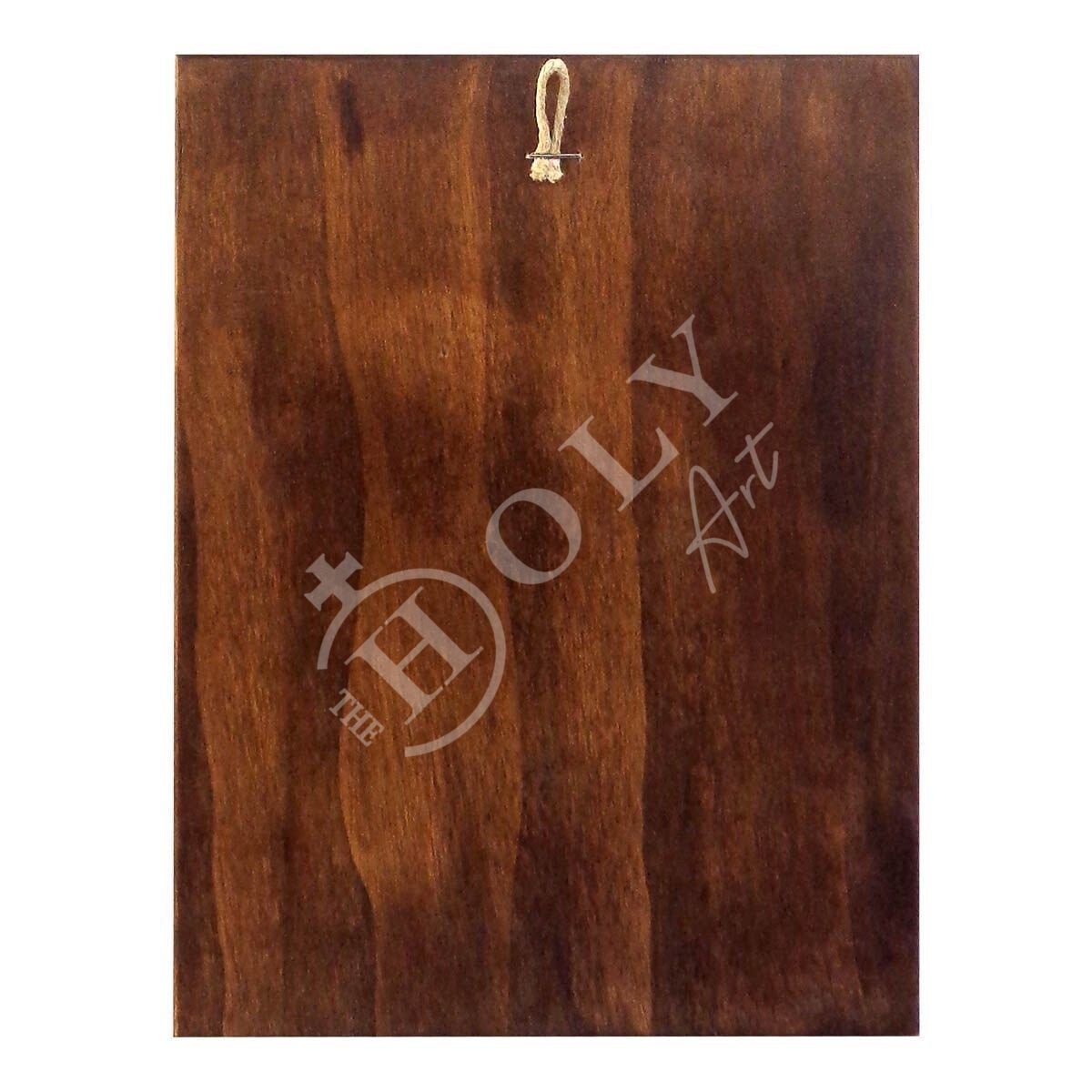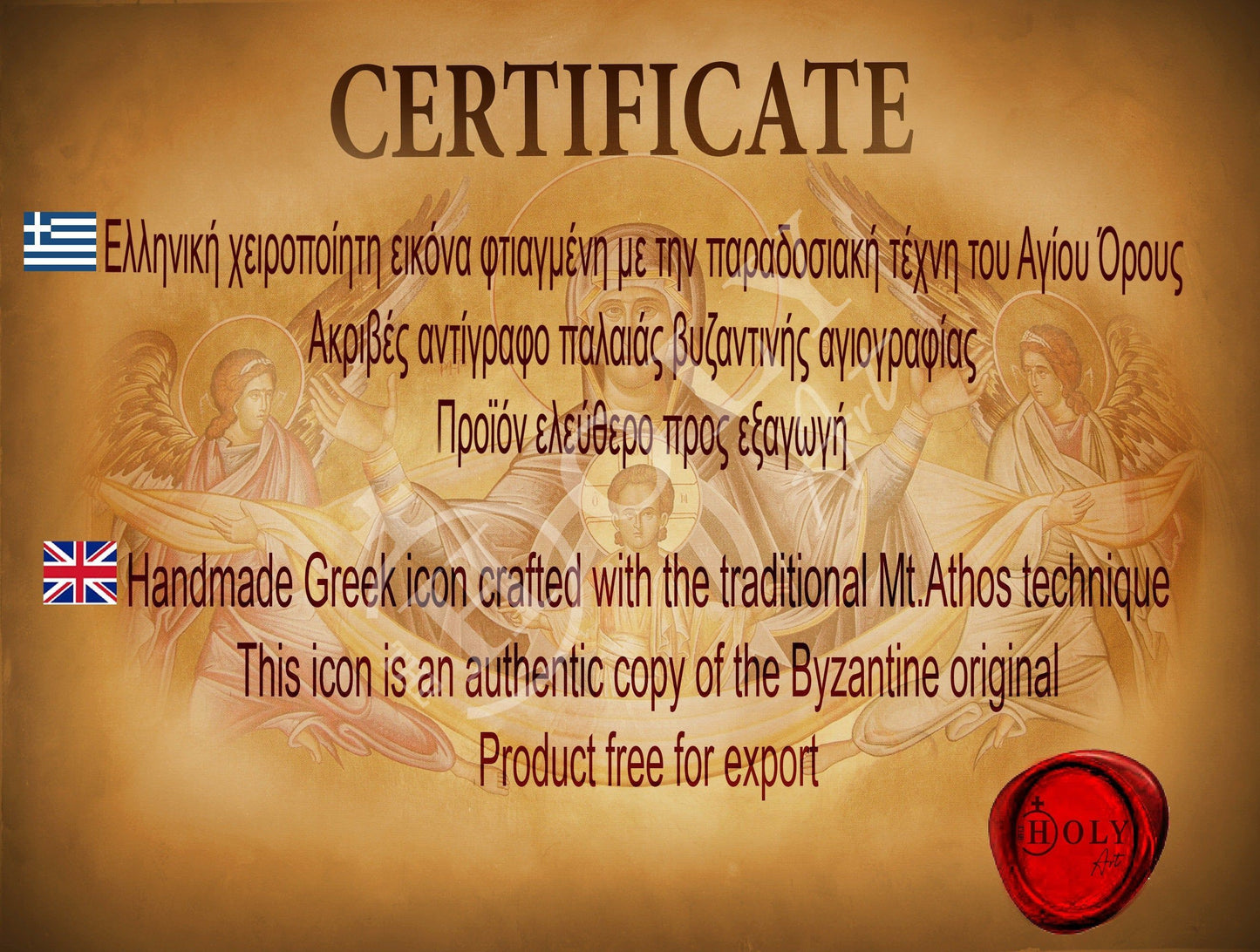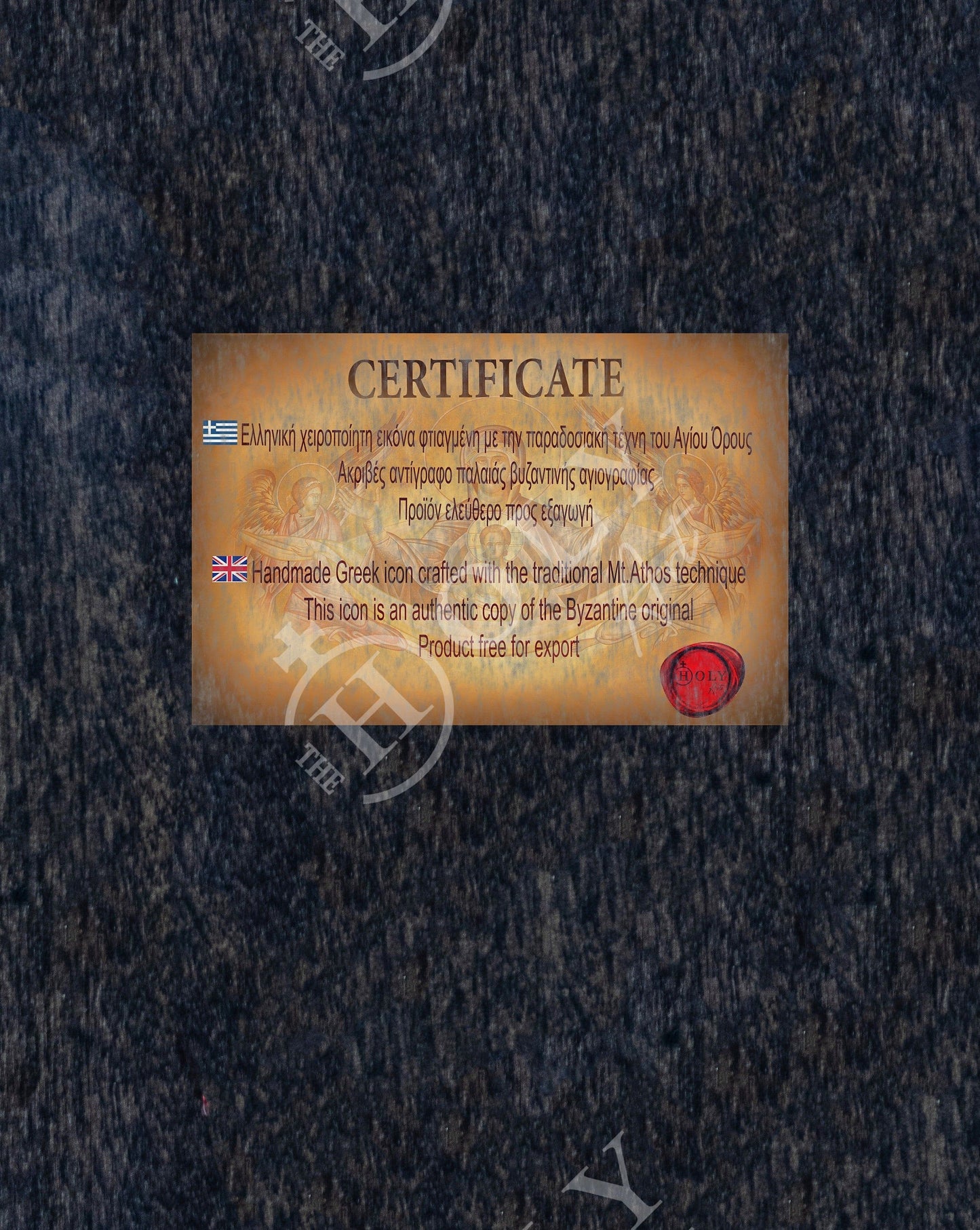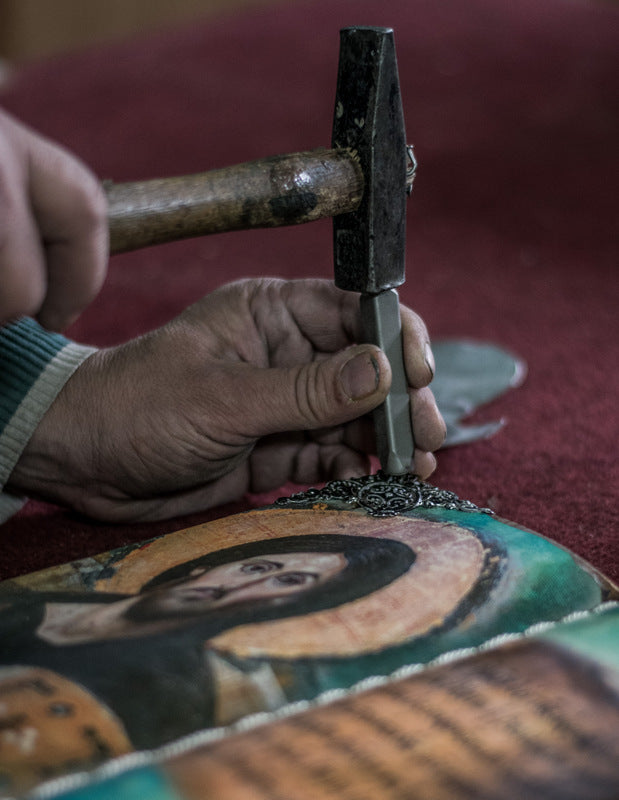 We design responsibly.
We intentionally and respectfully design our pieces to transcend passing trends. We believe in creating timeless items that will uplift your Spirit and bring you closer to Him.
"James 4:8 (NLT) says,"Come close to God, and God will come close to you. Wash your hands, you sinners; purify your hearts, for your loyalty is divided between God and the world."
About us