TheHolyArt
Regular price
$20.99 USD
Sale price
$15.99 USD
Unit price
per
Sale
Sold out
A wonderful lithography with a double varnish layer and high quality paint depicting Virgin Mary / Panagia Untier of knots. An icon aesthetically upgraded with collective value due to the handmade artificial ageing it has undergone. This is an exact copy of a Byzantine hagiography.
Mary, Untier of Knots or Mary, Undoer of Knots is the name of both a Marian devotion and a Baroque painting (German: Wallfahrtsbild or Gnadenbild) which represents that devotion. The painting by Johann Georg Melchior Schmidtner, of around 1700, is in the Catholic pilgrimage church of St. Peter am Perlach, otherwise known as the Perlach church, in Augsburg, Bavaria, Germany. Pope Francis saw the image while in Germany as a student and promoted her veneration in Latin America.
The title Theotokos (in Greek, Θεοτόκος) is a Greek word that means "God-bearer" or "Birth-giver to God.
The Orthodox Church remembers the life of the Theotokos with several feast days. The Liturgical year begins and ends with the feast days of the Theotokos. wonder working Icons of the Theotokos also have their own feast days.
1. The Nativity of the Theotokos is celebrated on September 8.
2. The Presentation of the Theotokos into the Temple is celebrated on November 21.
3. The Annunciation to the Theotokos is celebrated on March 25.
4. The Dormition of the Theotokos (Falling Asleep) of the Theotokos is celebrated on August 15.
**Find all these themes in our shop!**
Share
View full details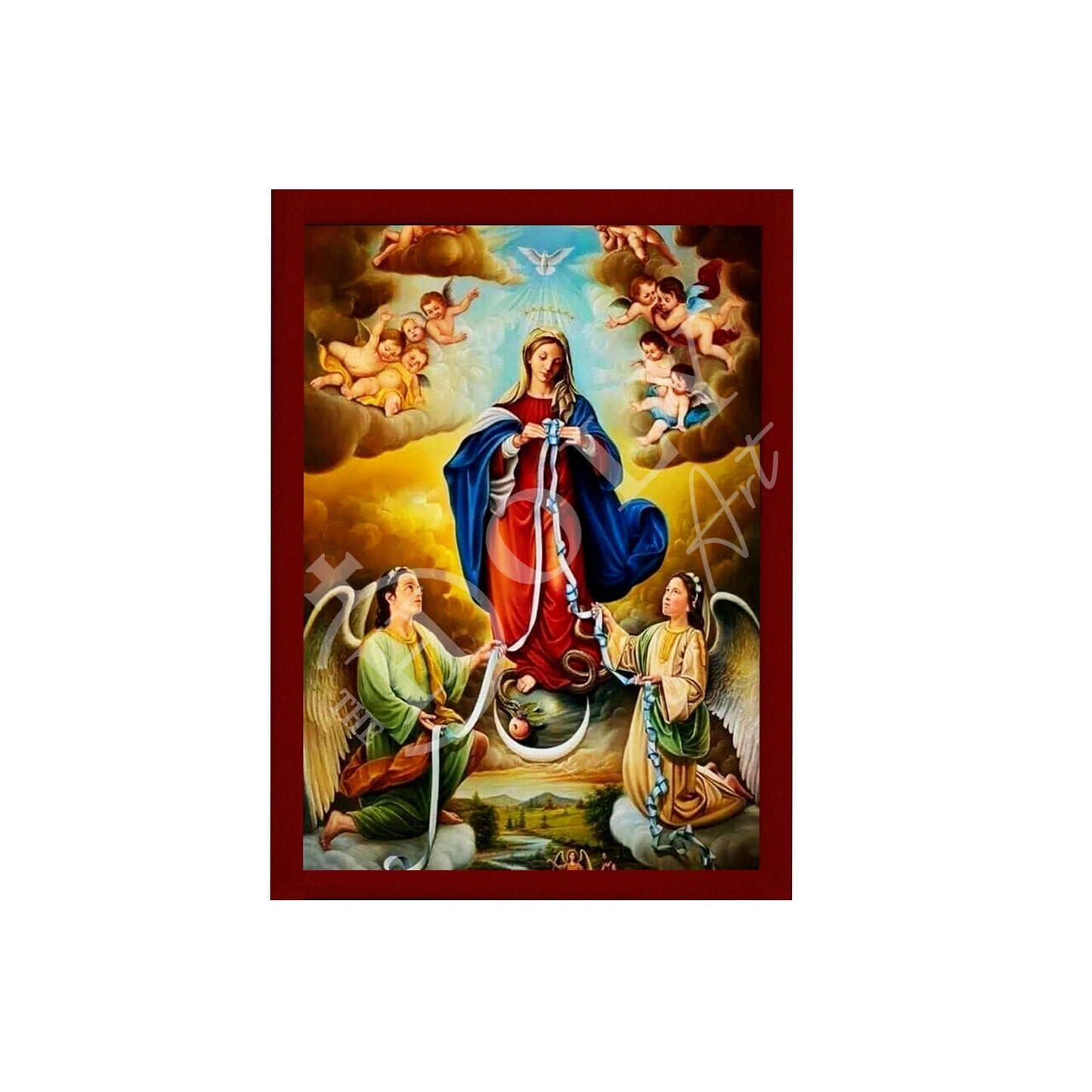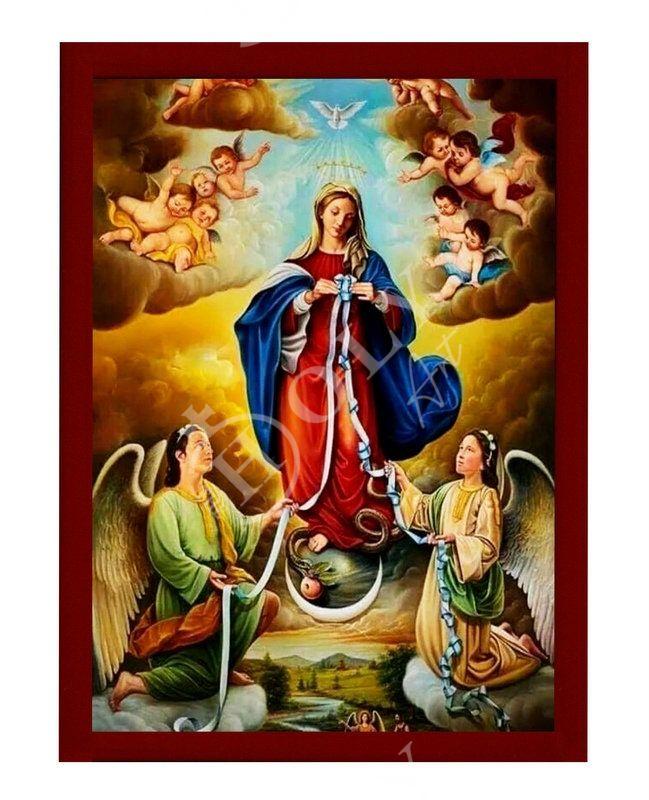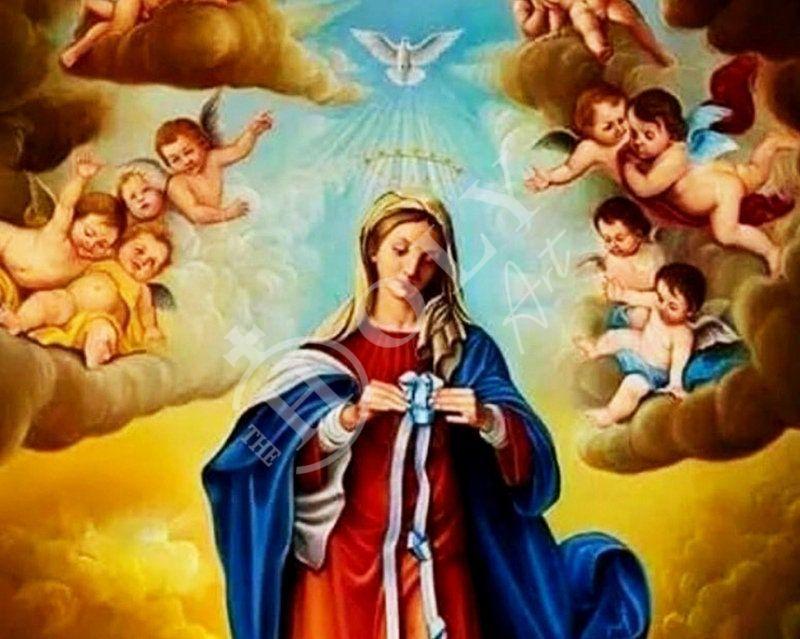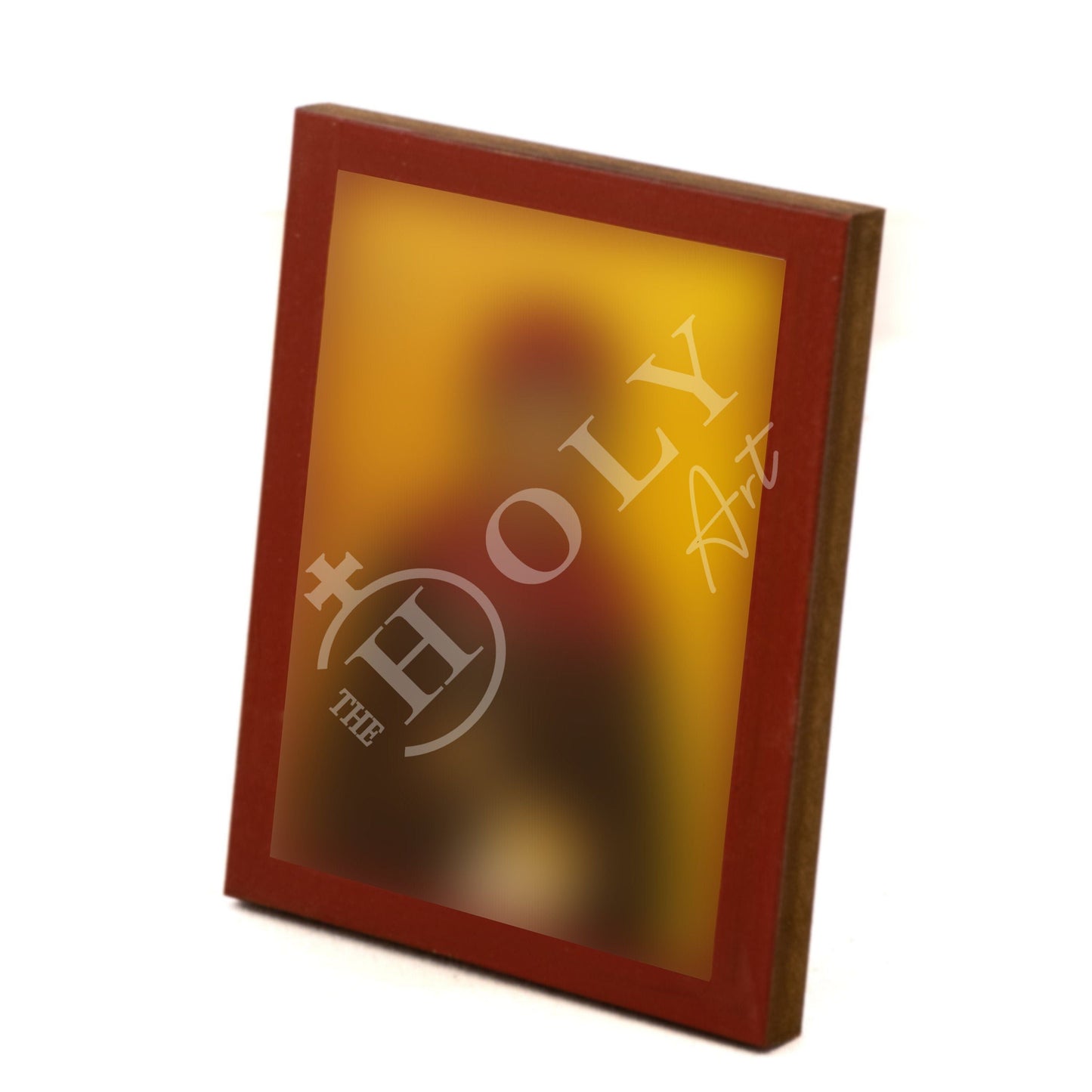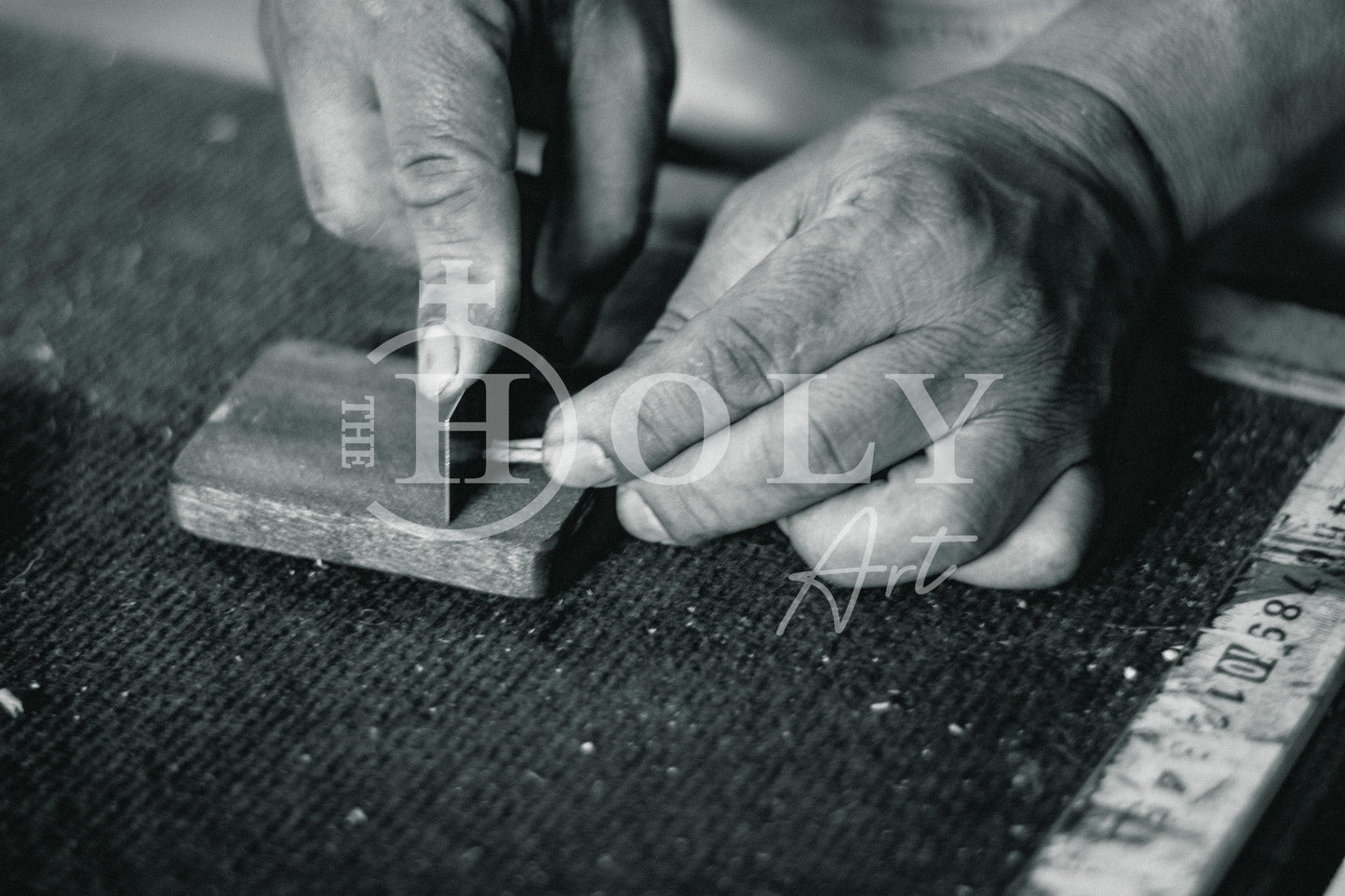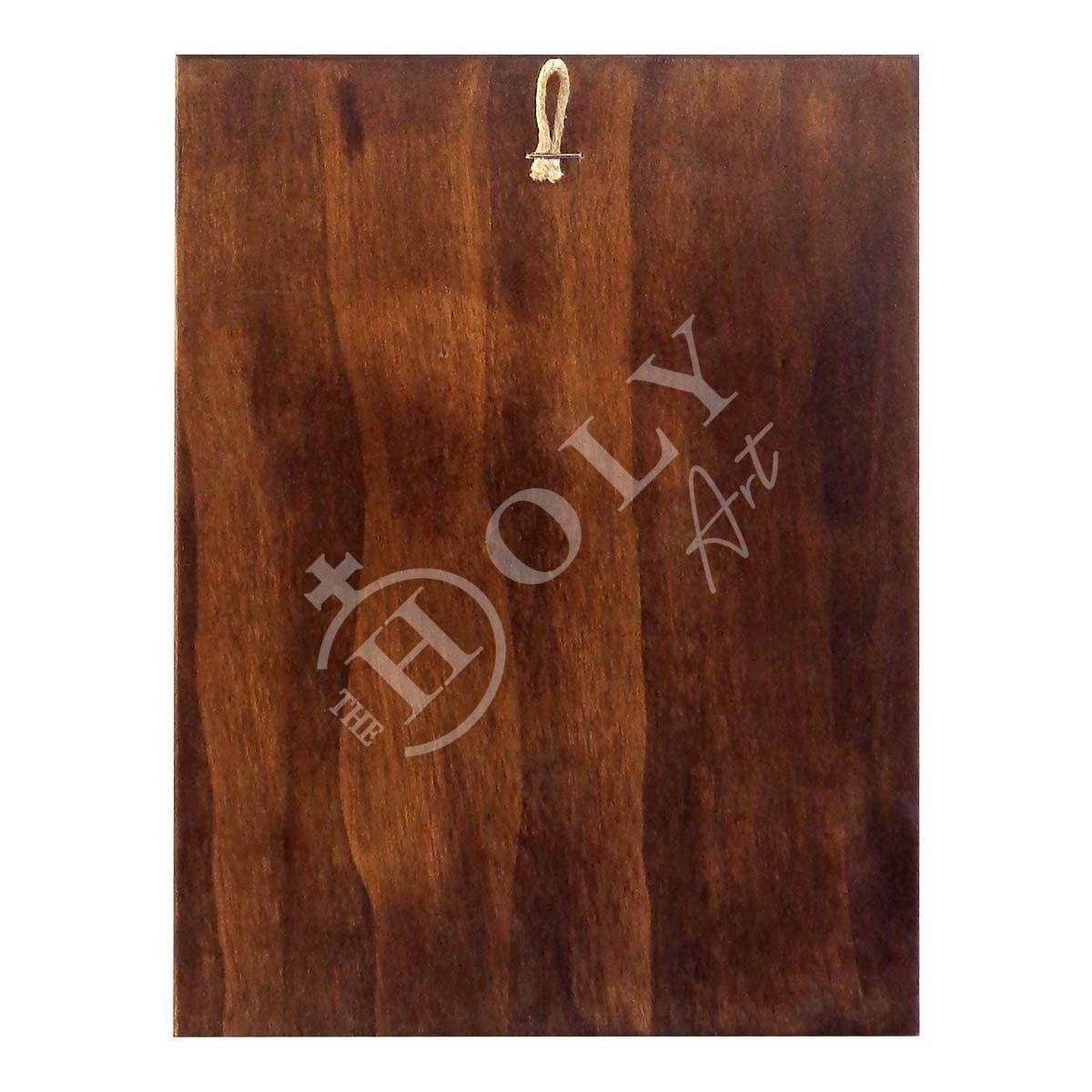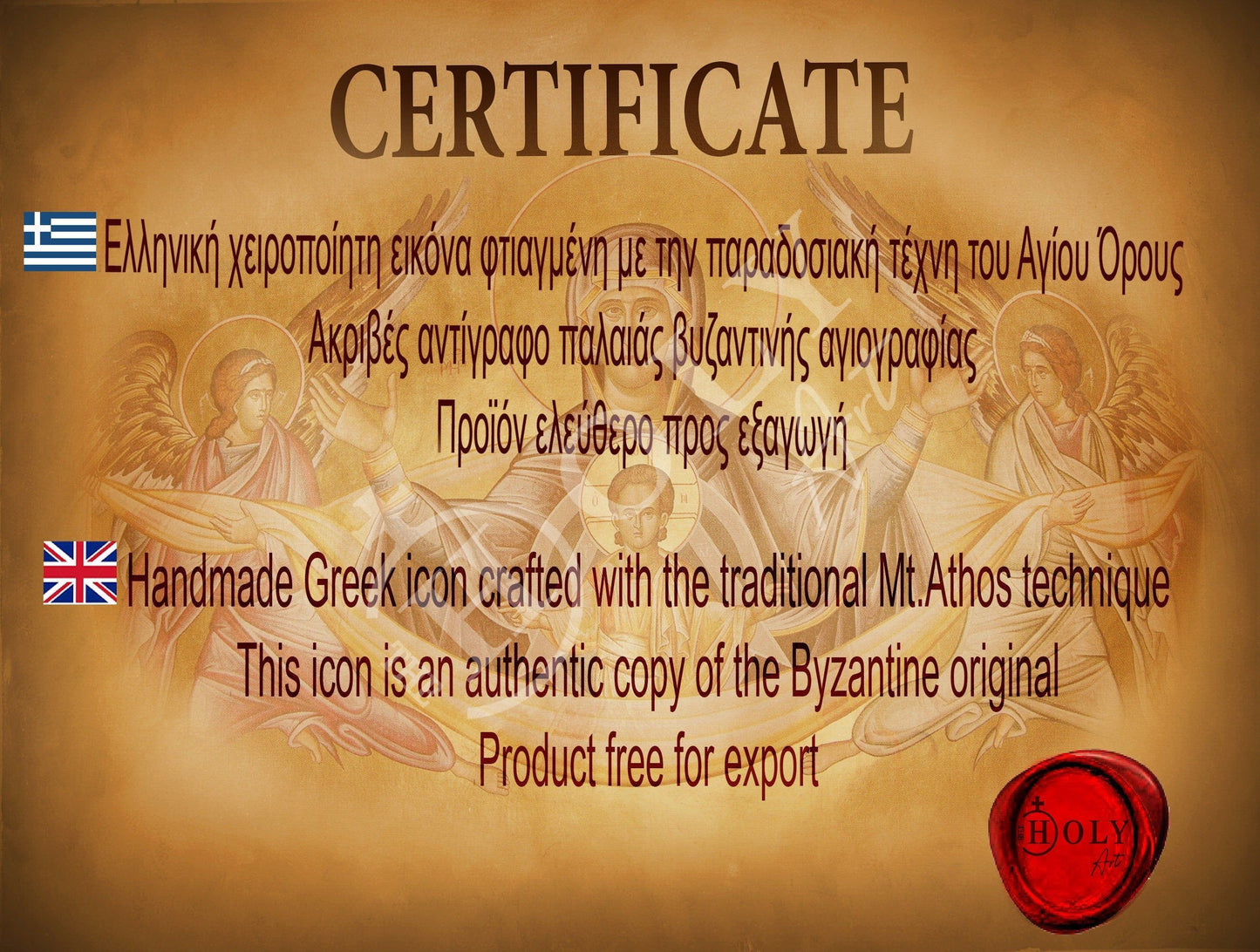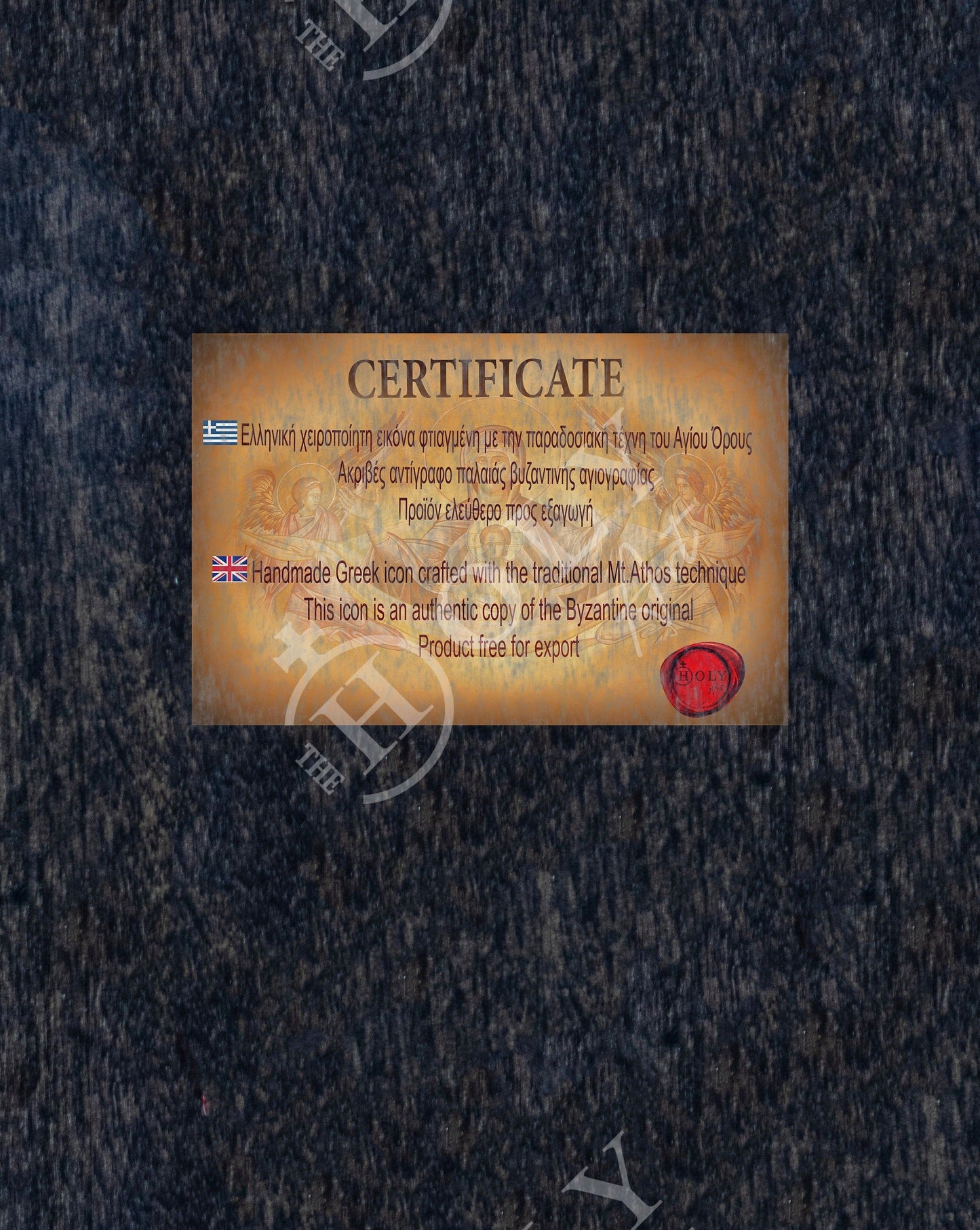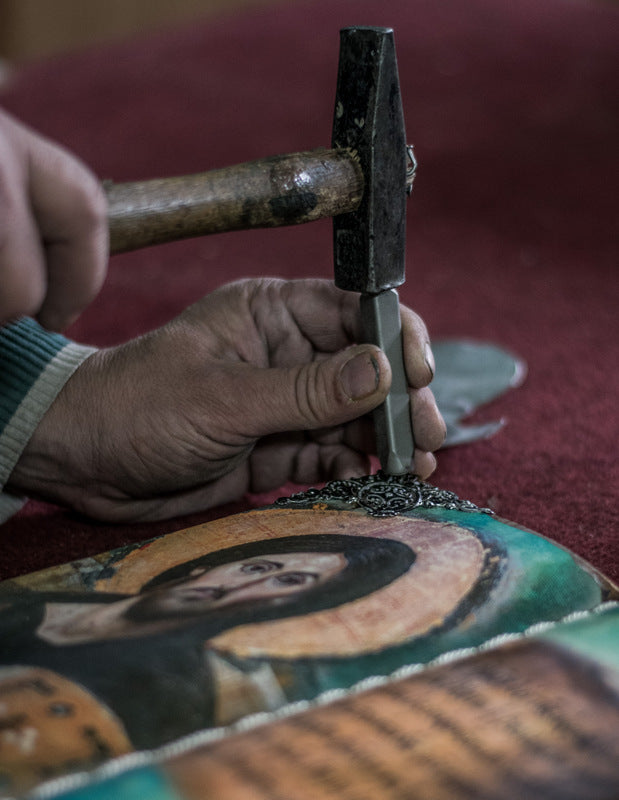 We design responsibly.
We intentionally and respectfully design our pieces to transcend passing trends. We believe in creating timeless items that will uplift your Spirit and bring you closer to Him.
"James 4:8 (NLT) says,"Come close to God, and God will come close to you. Wash your hands, you sinners; purify your hearts, for your loyalty is divided between God and the world."
About us